Las Vegas chef takes top honors
October 5, 2007 - 9:00 pm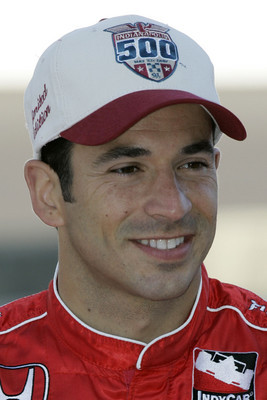 Relying on his Asian culinary roots, Las Vegas' Hung Huynh of Restaurant Guy Savoy walked away as the winner of Bravo's third season of "Top Chef."
Huynh's win in the finale Wednesday was worth $100,000 to go toward his culinary career. He also will be featured in Food & Wine magazine, receive an invitation to the Food & Wine Classic in Aspen, Colo., and get an epicurean dream tour of the French Alps.
The final episode was aired from Chicago, site of Season 4. The competition was shot several months ago in Aspen.
The Massachusetts native, who didn't win any popularity contests, outperformed Casey Thompson and Dale Levitski.
Huynh's courses included three Asian-influenced dishes, including hamachi, Vietnamese-style prawns and duck, and a molten chocolate cake with raspberries and crème fraîche.
On hand in Chicago to offer support to Huynh was his Las Vegas pal, Marcel Vigneron, the Season 2 runner-up. They have talked about teaming up in the kitchen of their own Las Vegas restaurant.
THE SCENE AND HEARD
More health issues caused Celine Dion to cancel shows Thursday and today. A statement was released Thursday evening saying Dion is "fighting a viral infection (gastroenteritis) which causes fever, muscle cramps, dehydration and a number of other discomforts." She is on doctor's orders to rest, her spokeswoman said in the release. Dion has been bothered by recurring health problems during her 41/2-year run at Caesars Palace, which ends in December. When she returns Saturday, she will have 20 shows left. …
Indy Car driver Helio Castroneves, who is a favorite to win ABC's "Dancing With the Stars" competition with partner Julianne Hough, will be on the red carpet at Andre Agassi's Grand Slam for Children on Saturday at the MGM Grand Garden arena. Hough, a former Las Vegan, teamed up with speed skater Apolo Anton Ohno to win "Dancing" last season. Other anticipated red carpet appearances: David Hasselhoff, former tennis stars Jim Courier and Mark Philippoussis, Emeril Lagasse, Emily Procter of "CSI: Miami," and Seal and wife Heidi Klum. …
Heading into the final weekend of Oktoberfest at the Hofbrauhaus, the guest keg tappers will be illusionist Hans Klok at 6 p.m. today, yours truly at 7 p.m. Saturday, and magician Lance Burton at 7 p.m. Sunday. For reservations call 853-BEER (2337); for more information, go to www.hofbrauhauslasvegas.com. …
Mandalay Bay tonight unveils eyecandy sound lounge & bar, its new high-tech cocktail lounge in the space formerly occupied by Coral Reef Lounge. The new lounge will feature graphic imagery activated by dancers. And, in the newest twist to the club scene, tables will be rented by the hour.
MAY I RECOMMEND …
The Scintas' new show, "Laugh Out Loud," answers one of the most-asked questions I hear: "What's the best lounge show for those of us who love a vintage Vegas experience?" This one is loaded with serious laughs, plus cameos by Frank, Sammy, Elvis and Liberace amid a mix of more recent favorites. Show times at the Hilton's Shimmer Lounge are 9:30 p.m. Friday through Wednesday and 2 p.m. on Monday.
SIGHTINGS
Hasselhoff and Howie Mandel, promoting eyewear Thursday at the International Vision Expo West at the Sands Expo and Convention Center. … Bette Midler's longtime comedy writer, Bruce Vilanch, dining at Social House (Treasure Island) on Wednesday. … Luxor headliner Carrot Top, backstage at "Spamalot" (Wynn) on Monday.
THE PUNCH LINE
"O.J. Simpson had to turn over his watch to the Goldman family. It's part of a tough new law in Los Angeles: Kill someone, you lose your watch." — David Letterman
Norm Clarke can be reached at 383-0244 or norm@reviewjournal.com. Find additional sightings and more online at www.normclarke.com.
NORM CLARKEMORE COLUMNS