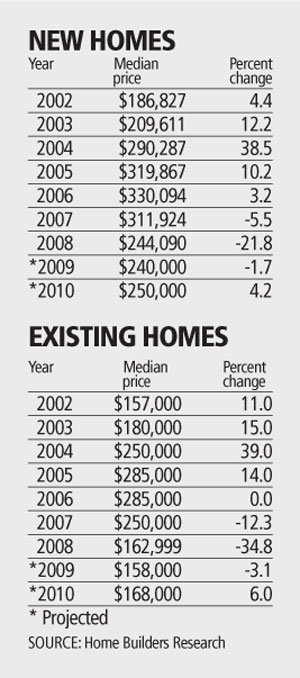 Las Vegas will lead the nation's housing market recovery, probably starting in the second half of the year, the chief economist for the National Association of Realtors said today.
Low mortgage rates, combined with first-time homebuyer assistance from the federal stimulus package, will push buyers off the fence and into the housing market, Lawrence Yun said at the Realtors' association's Rocky Mountain Regional Conference held at Green Valley Ranch.
"I think Vegas will be the bellwether of how the nation will recover," he said. "Rising sales could help stabilize prices by the end of the year. Vegas is a leading edge and portends what's coming for the rest of the country and also for financial institutions."
The $75 billion from President Obama's economic stimulus is a "net positive" on foreclosure mitigation, he said. However, he'd rather see it go to the Federal Reserve to drive mortgage rates lower.
Also, the homebuyer tax credit accounts for less than $10 billion of the $787 billion total package, a rather small amount, but nonetheless sufficient to help bring the housing market back, Yun said.
The stimulus package creates an $8,000 tax credit for first-time homebuyers and raises loan limits to $720,000, though not in Las Vegas. It will keep mortgage rates low through the Toxic Assets Relief Program (TARP) and will lower foreclosures through loan modifications, Yun said.
The long-term prospect for Las Vegas is bright because baby-boomers reaching retirement age are migrating to cities with warm climate and favorable tax structure, he said.
Contact reporter Hubble Smith at hsmith@reviewjournal.com or 702-383-0491.