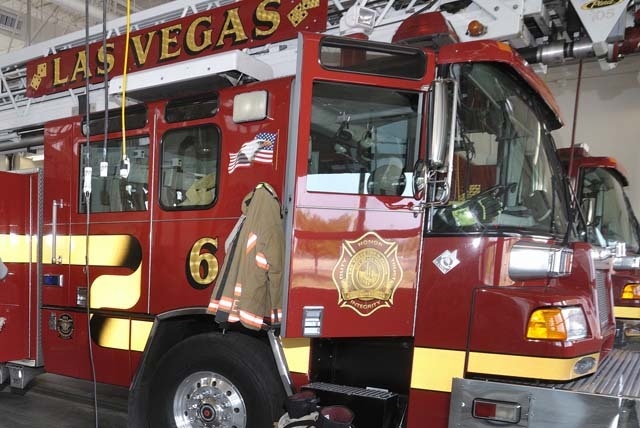 A Las Vegas firefighter was taken to the hospital after battling a house fire Monday in the central part of the valley.
Firefighters responded to the house near U.S. Highway 95 and Decatur Boulevard just before 3 p.m. and saw smoke coming from the attic of the single-story house, according to the Las Vegas Fire Department.
When firefighters forced entry into the vacant home, they determined the fire was in the attic and extinguished it in a few minutes.
Firefighters shut off the main electrical switch and circuit breakers to the home to prevent electrical shock, but a firefighter still suffered a minor shock while checking for fire in the attic when he touched the metal natural gas pipe in the house, the Fire Department said.
The firefighter was taken to the hospital as procedure but was expected to return to duty.
Fire damage was estimated at $75,000.