Las Vegas firefighters put out second fire in a week in vacant building
December 2, 2013 - 6:56 am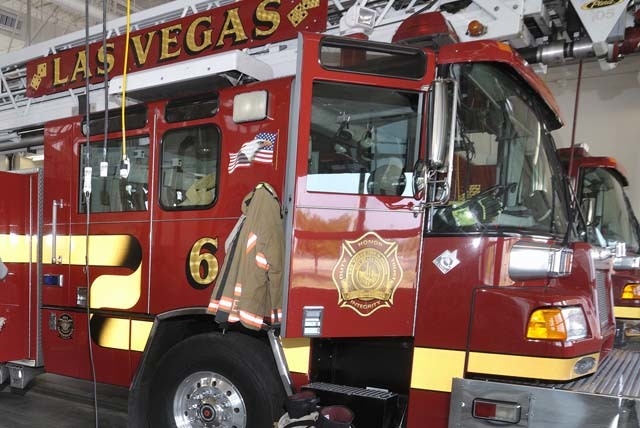 Las Vegas firefighters responded to a fire in a vacant downtown apartment building Monday morning for the second time in a week.
Just before 3 a.m., a patrolling Las Vegas police officer noticed noticed smoke coming from the downstairs unit of the boarded-up building at 223 N. Ninth St., near Ogden Avenue. Firefighters arrived to find a mattress on fire in the two-story building, according to Las Vegas Fire spokesman Tim Szymanski.
The fire was confined to one room, and firefighters put it out within minutes of arriving. There were no injuries, and no one was present in the building when fire crews arrived.
Smoking materials were found throughout the building, and fire officials believe the fire may have started due to homeless people staying in the building, Szymanski said.
Firefighters were called to another mattress fire on the second floor of the same building on Thanksgiving morning.
Szymanski said the incident is still under investigation.
Contact reporter Wesley Juhl at wjuhl@reviewjournal.com and (702) 742-0381. Follow him on Twitter @WesJuhl.