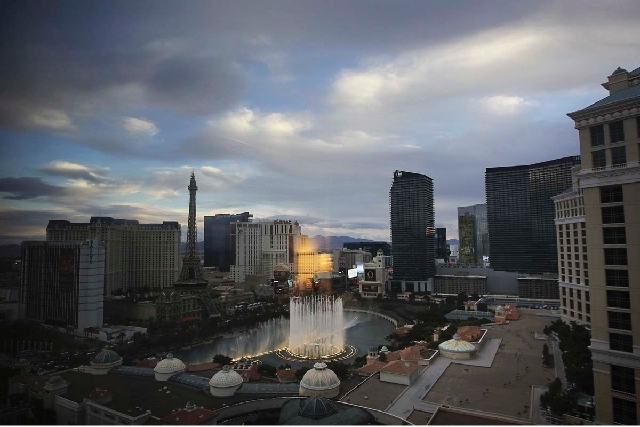 For the first year, the Las Vegas metropolitan area didn't make the cut to receive counterterrorism funding from the federal government, county and city officials said Thursday.
As a result, local agencies will not get funding to support counterterrorism programs and preparedness — money that provided $1.8 million this fiscal year, which ends June 30.
In the past, the money has funded efforts that include the Southern Nevada Counter-Terrorism Center based within the Metropolitan Police Department, which analyzes intelligence and reports of possible threats.
The Department of Homeland Security had downgraded the region's risk ranking, putting Las Vegas at 33rd nation­wide.
Only 25 metropolitan areas will receive funding through the Department of Homeland Security's Urban Areas Security Initiatives Program. In the past, the area had received the funding with a ranking of 30th.
Local officials expressed disappointment about the agency's failure to include Las Vegas in the program. It's a financial blow for a region that attracts some 40 million visitors a year. Five of the 19 hijackers tied to the Sept. 11, 2001, attacks visited the city in the months before their acts of terrorism.
"I think there's no question that Clark County is just as worthy — in some cases, more worthy — of this funding as some of the other communities on this list," Commission Chairman Steve Sisolak said in a statement.
"I think our arguments for continued Homeland Security funding are strong. While we lost out on this round of funding, I'm very hopeful that our congressional delegation and the administration itself will rectify this oversight. That would be the right course of action for everyone."
Mayor Carolyn Goodman called a news conference to express her concerns.
"It's extremely upsetting to me; in fact it's outrageous," she told reporters.
Officials said they plan to work with the congressional delegation to get the situation resolved. In the meantime, local agencies also are applying for $1 million in alternative funding through a program administered by the state Division of Emergency Management.
Before the $1.8 million of funding was eliminated, the amount the region was getting had declined. In fiscal year 2011, the region got $5.7 million.
Officials had appealed unsuccessfully to the agency to reconsider its methodology, which gives a higher ranking to regions with ports and borders, both of which Las Vegas lacks.
For the upcoming year, two new cities were added to the list: Sacramento, Calif., and Pittsburgh.
Nearly $559 million will go to 25 other urban areas throughout the United States in the upcoming fiscal year, according to the Department of Homeland Security.
Contact reporter Ben Botkin at
bbotkin@reviewjournal.com or 702-455-4519.