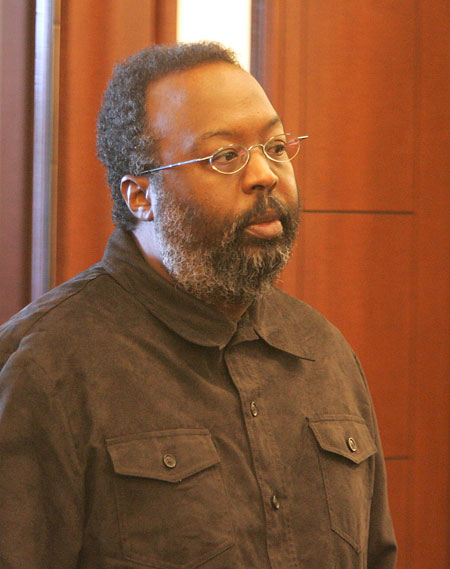 A long-time Las Vegas activist and former city planner pleaded guilty today to voluntary manslaughter with a deadly weapon for a 2005 slaying.
Michael Chambliss, 55, pleaded guilty to killing 26-year-old Vincent Ekeoba Moses during a confrontation at a 7-Eleven. The slaying was captured on the convenience store's surveillance video.
Chambliss, who appeared in court this morning with his attorneys, admitted to killing Moses, who is originally from Nigeria.
"Did you stab Mr. Ekeoba with a knife on the ninth day of November, 2005?" asked District Judge David Barker. "Yes sir," Chambliss said.
Chambliss declined to comment after the hearing.
His attorneys had said previously that Chambliss acted in self-defense. Authorities said Chambliss and the victim were in confrontation over a woman.
Chambliss was once referred to as the Karl Rove of the West Side, a reference to his many dealings with politicians from the mostly minority area of Las Vegas.
Chambliss was a political consultant to former county commissioner Yvonne Atkinson Gates and close friend of former state assemblyman Wendell Williams, among others.
He is scheduled to be sentenced on Aug. 10.
He could face one to 10 years in prison for the manslaughter charge with an equal and consecutive one to 10 years in prison for the deadly weapon enhancement.
He remains out of custody.
Security camera video of the incident
RELATED STORY: Video shows deadly confrontation