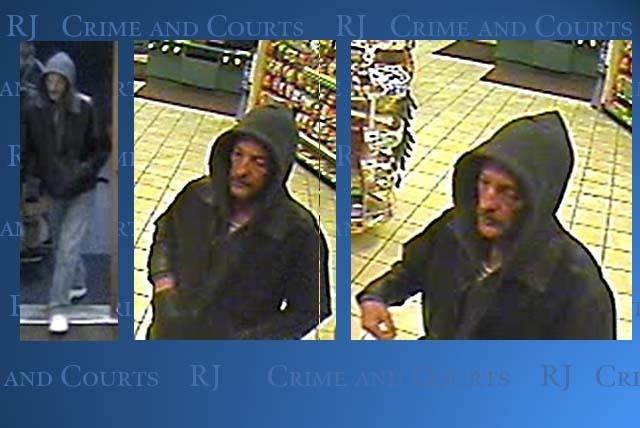 Las Vegas police are looking for information about a man who has committed one robbery and attempted another this week.
The man entered a business near Las Vegas Boulevard South and East Charleston Avenue on Sunday about 2:30 p.m. He pretended to have a gun and demanded merchandise, according to police.
The employee refused his demands and the man fled.
The man also entered a business near Rancho Drive and Alexander Road on Tuesday just before 3 a.m. He pretended to have a gun in his pocket and demanded money, police said. He was given money and fled.
Police describe the suspect as a white man with a mustache in his 40s.
Anyone with information can call police at 702-828-3591. To remain anonymous, call Crime Stoppers at 702-385-5555 or visit www.crimestoppersofnv.com.
Contact Stephanie Grimes at sgrimes@reviewjournal.com. Find her on Twitter: @steph_grimes