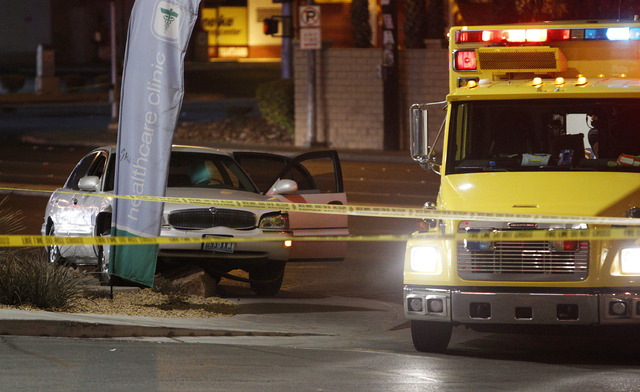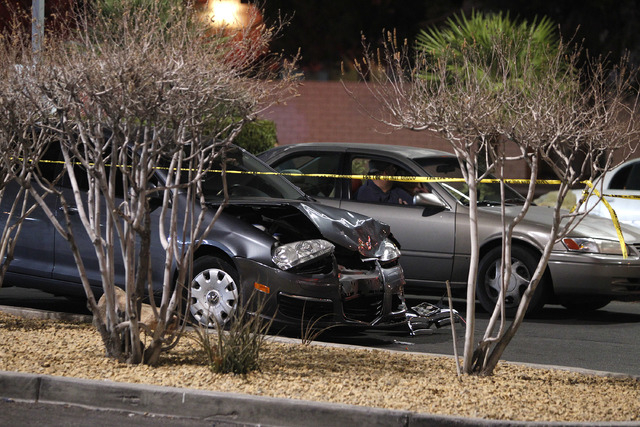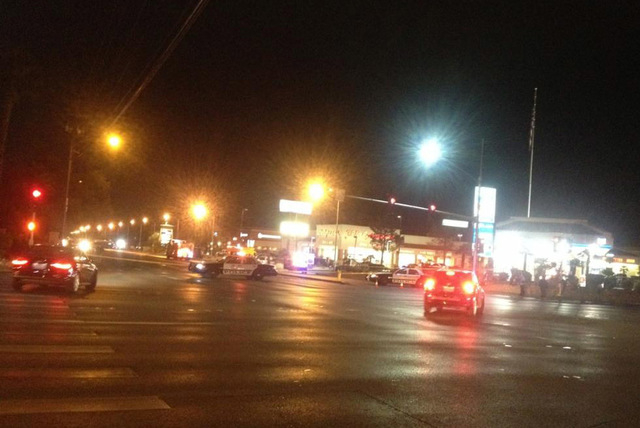 Las Vegas police are investigating a fatal shooting that may be related to road rage near Tropicana Avenue and Rainbow Boulevard.
Police responded to a car crash at 5:17 p.m. Tuesday and found a man suffering from a gunshot wound, according to Lt. Mark Reddon.
The man was headed west on Tropicana near Rainbow when he was shot in the chest, Reddon said.
He was transported to University Medical Center where he died, police said.
A 3-year-old boy and a 2-year-old girl were also in the car when police arrived, Reddon said. They were unharmed.
A white Buick, a Toyota Camry and a Volkswagen Jetta were involved in the crash, though police could not confirm which car was driven by the man who was shot.
Police said they have no shooting suspect at this time. The intersection at Tropicana and Rainbow was shut down while officers investigated.
Contact reporter Steven Slivka at sslivka@reviewjournal.com. Follow @StevenSlivka on Twitter.