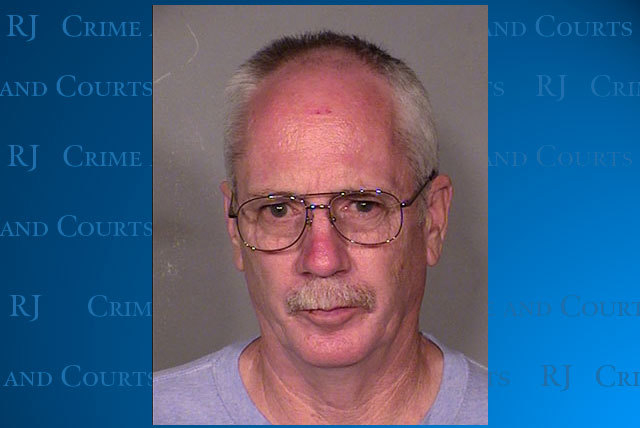 A hit-and-run accident turned violent Sunday morning when a 60-year-old man stabbed another man, Las Vegas police said.
Officers responding to multiple 911 calls around 10:30 a.m. found a man bleeding from cuts to his neck, arm and abdomen near Charleston Boulevard and Treeline Drive. Jorge Moncado was taken to Sunrise Hospital with injuries that were not life-threatening, police said.
Pat Arnold, 60, was found standing near the two cars involved in the accident, according to his arrest report. There were blood stains inside Moncado's car.
Arnold told police that Moncado rear-ended his car and then fled. Moncado told officers he fled the scene out of fear, according to the report.
Arnold chased the Moncado by car and then approached Moncado's vehicle, according to his arrest report.
He told police that when Moncado grabbed him by the throat, he stabbed Moncado with a pocket knife. He said he couldn't let Moncado go because he was "old school," police said.
Officers found a third man who was involved the accident, but fled before the chase began, according to the report. Keven Serrano told police Moncado drove away with a young child still inside the car.
Arnold was arrested for two counts of battery with a deadly weapon for hitting Moncado's car with his own car, as well as child endangerment and attempted murder.
Contact reporter Annalise Porter at aporter@reviewjournal.com.