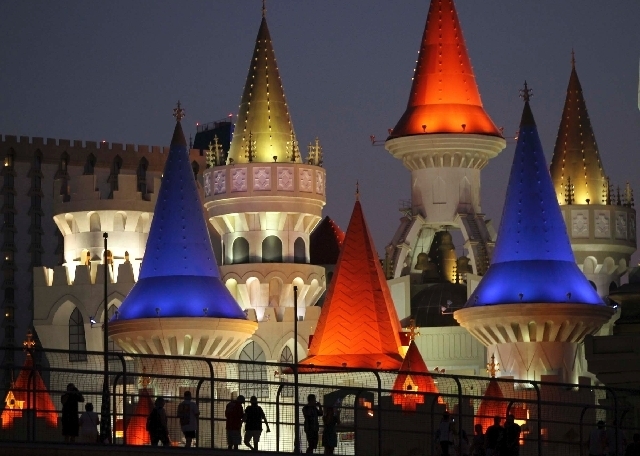 Las Vegas police are trying to identify a man they said pulled a handgun on a group of entertainers from "Thunder from Down Under" at the Excalibur Tuesday night.
The man is in police custody and faces charges of attempted murder with a deadly weapon, attempted robbery with a deadly weapon, and burglary with a deadly weapon.
Police say the man, described as being between the ages of 25 and 30, went behind the stage and entered the strippers' "Thunder from Down Under" locker room about 9 p.m. According to police, he stole belongings from the group.
Several performers from the show later confronted the suspect when they saw him with their property, police said. The suspect brandished a gun and a struggle ensued.
The gun was fired during the struggle, but police said no one was hit. One person received a powder burn from the impact of the shot and was treated at the scene.
The suspect was taken to University Medical Center and will be booked upon his release. He appeared to be under the influence of methamphetamine, police said.
Contact reporter Steven Slivka at sslivka@reviewjournal.com. Follow @StevenSlivka on Twitter.