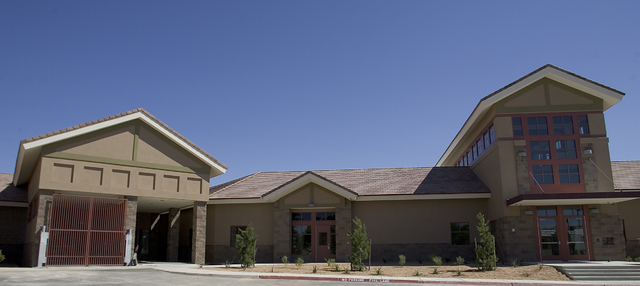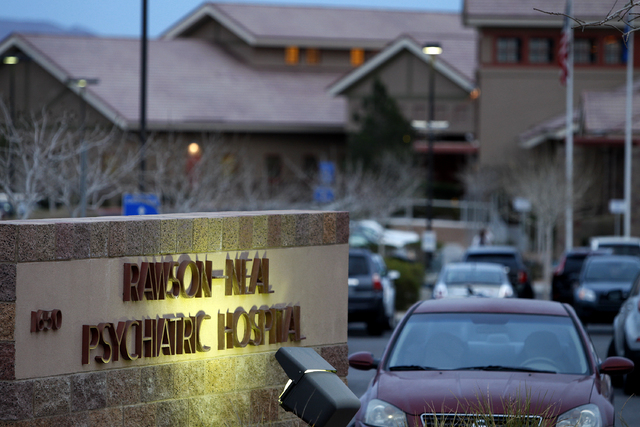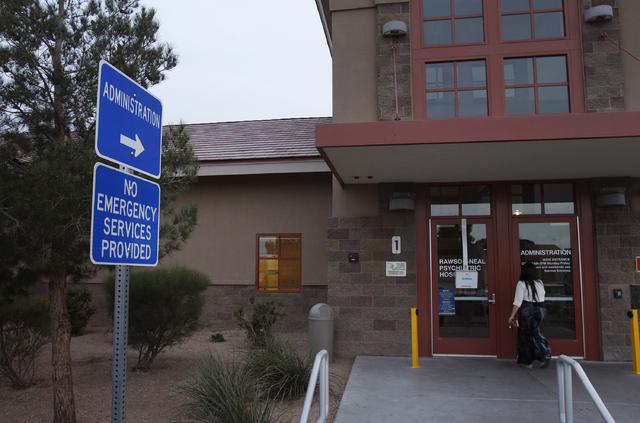 The outpatient clinic inside Rawson-Neal Psychiatric Hospital, which opened in July with high hopes that it would eventually turn into a 24-hour-a-day operation, shut down Friday after falling short of federal standards.
The clinic had opened with the goal of helping patients avoid trips to the valley's often-crowded emergency rooms.
However, the federal Centers for Medicare and Medicaid Services found that it didn't meet standards as required by the Emergency Medical Treatment and Labor Act. Federal officials found problems with properly maintaining the emergency room log, appropriate transfers and medical screening exams.
State officials have disagreed with the federal agency's findings, saying that the clinic wasn't intended to be a medical emergency room that fell under those regulations.
The clinic was available Friday, and staff could make referrals for clients to three state-run outpatient clinics in Las Vegas and Henderson, said Dr. Tracey Green, the state's chief medical officer, on Friday.
"It was really very disappointing for us," Green said. "Because in order to really have impact, we had opened to expand this to a 24/7 facility. We've got to look for alternatives."
The clinic's closure won't bring any layoffs for the roughly 21 staffers assigned there, Green said. Instead, they'll be assigned elsewhere at Rawson-Neal or to outpatient clinics. Two of those clinics are in Las Vegas and one is in Henderson.
"Clearly we have lots of needs, so we will definitely have opportunities for all of the staff," she said.
The clinic has been seeing about 14 to 17 patients a day.
For the state, the next step in that process will be a discussion about the mental health system on Wednesday, when the Governor's Council on Behavioral Health and Wellness meets.
Rep. Dina Titus, D-Nev., has been closely following the Rawson-Neal situation and remains concerned about the quality of care provided at the hospital, according to her spokeswoman Caitlin Teare.
"She believes it is vital that patients receive the mental health care that they need and at the standard set for all patient care. Hopefully, the governor's council on mental health will address this issue and offer recommendations for improvement during their meeting next week," Teare said.
The state hasn't yet determined what the clinic's space will be used for in the future.
While the daily numbers aren't staggering, hospital officials remain concerned about the impact, saying the needs are great.
"It's catastrophic, not only for our emergency rooms, but for our patients," said Dr. Edwin "Flip" Homansky, chief quality officer of the Valley Health System, which has five hospitals in Las Vegas. "I think Dr. Tracey Green and her team were well-intentioned in what they tried to set up. They were attempting to do the right thing. The clinic that they set up at Rawson-Neal — it was helping and it was the right thing to do for our patients. But if they were going to do it, they need to follow all federal guidelines."
He said the loss of the clinic affects the region, adding that psychiatric patients who are in the emergency rooms need the evaluation, stabilization and specialized care best given by the staff at Rawson-Neal.
"Our community is going to lose a huge resource," Homansky said. "We can't ignore these patients. They have to be taken care of and the emergency department is an easy place to think that we can send them, but they don't get ideal care there. The emergency department is there as a resource and will take care of the emergencies in our community but for our psychiatric patients, they need more than just what can be done in the emergency department."
As for a solution in the long term, he said designated centers would help the region.
"We need crisis centers," he said. "And if they're not going to be at Rawson-Neal, there needs to be community crisis centers that the state staffs with appropriate people."
Stephens Washington Bureau reporter Peter Urban contributed to this report. Contact reporter Ben Botkin at bbotkin@reviewjournal.com or 702-405-9781. Follow him on Twitter @BenBotkin1.