Las Vegas sex museum goes dormant after operators' relationship sours
February 20, 2014 - 7:29 pm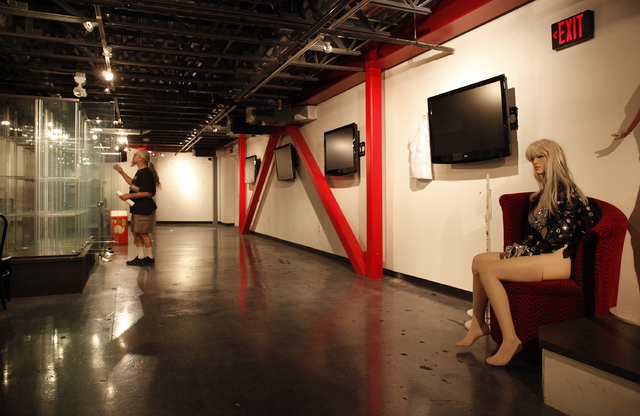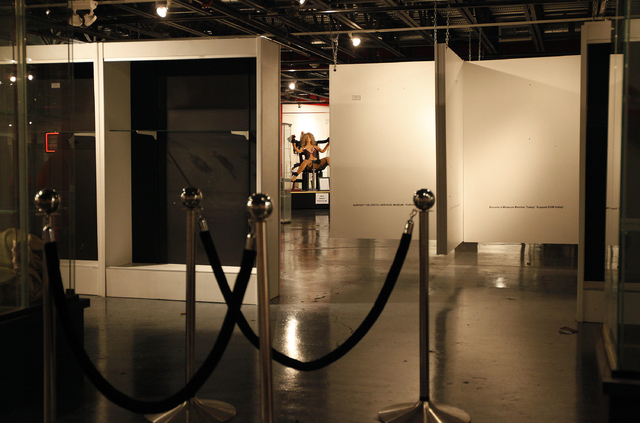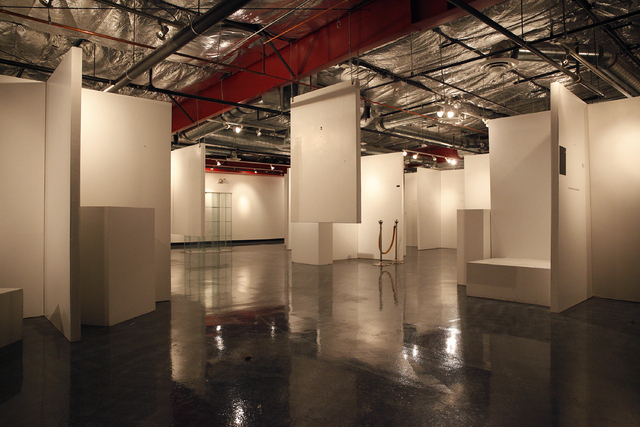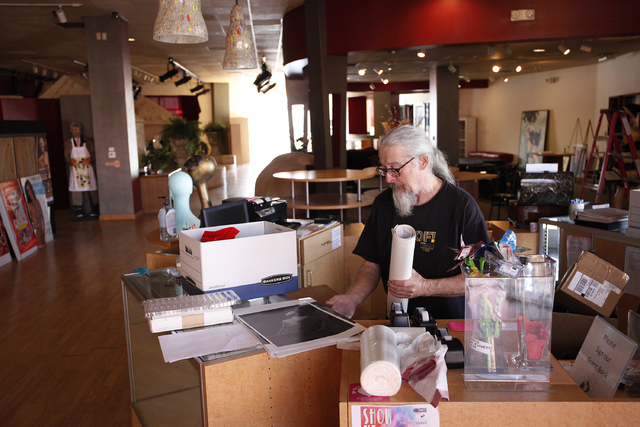 What started as an endeavor between a pastor and a pornographer to educate Las Vegas about sexuality using art ended when the Erotic Heritage Museum closed to the public Wednesday.
Volunteers began packing the 24,000 square foot museum Tuesday. By Wednesday night, the exhibits had been removed, leaving walls and shelves empty.
Except in a few places, where items like vintage posters are part of a dispute between Deja Vu strip club owner Harry Mohney and Rev. Ted McIlvenna from the Institute for Advanced Study of Human Sexuality.
Police escorted operations manager and curator Jerry Zientara from the museum Thursday night in connection with a restraining order filed on Mohney's behalf to prevent removal of belongings he says are his. Representatives of the institute will not be allowed back on the property until after court on Feb. 26.
"I have not claimed anything I do not have a receipt for," Mohney wrote in an email Thursday.
McIlvenna thinks Mohney betrayed them.
"He's a (expletive) liar," McIlvenna said.
Responding to an eviction letter, he came to pack about 6,000 works of art and 10,500 media artifacts, like books and videos. The museum's $80,000 worth of digital displays and $2 million in bronzes from the "Aphrodite" collection were bubble-wrapped and placed in the moving truck parked out back.
"It took a lot of time and energy to put together," McIlvenna said. "Things have to be packaged very carefully."
He estimated the cost of moving at $100,000.
"This was a symbolic statement that this is what a museum should be about. Not smut," McIlvenna said. "Gentlemen's clubs have a right to exist, but a museum cannot be a gentlemen's club."
He said they were offered the space at no charge in 2000, but now Mohney wants to use the museum to promote his business interests, rather than nonprofit and education work.
McIlvenna said he has to protect the art and the institute's integrity, but he is worried about the cost of defending himself in court.
"We live in San Francisco. I can't run over here and hire lawyers," he said. "Why wasn't there a process before this was decided?"
He said he feels for the student interns and the groups that considered the museum a valuable meeting space.
Like other former employees, the museum's now-former art director Dorian Gomez is reluctant to speak about the feuding men.
"I love them both," she said.
Gomez has been with the museum since 2008, longer than any other employee and is the property's only full-time staffer.
"Sex and art have always been my interests," she said. "The thought that everything was going to be packaged up and left in a warehouse somewhere, that's the most frustrating thing."
The institute hopes to find a new home in Las Vegas for its library, and the building may see new life soon.
"The museum will … be getting new exhibits and some freshening up, only closing long enough to accomplish it," Mohney wrote.
Contact reporter Wesley Juhl at wjuhl@reviewjournal.com and (702) 742-3016. Follow him on Twitter @WesJuhl.