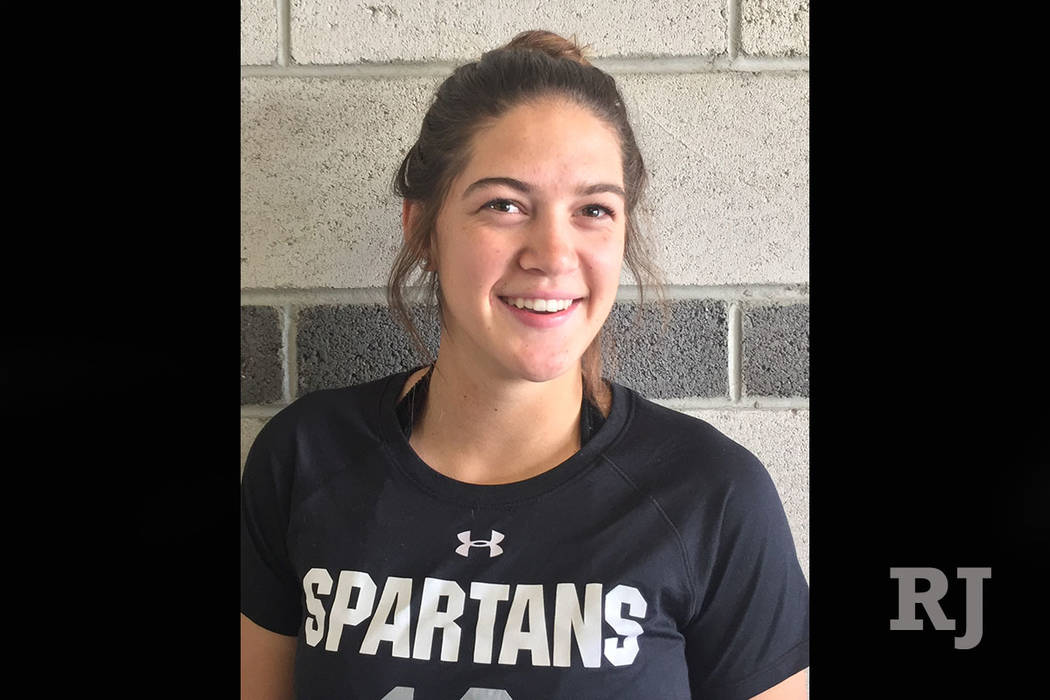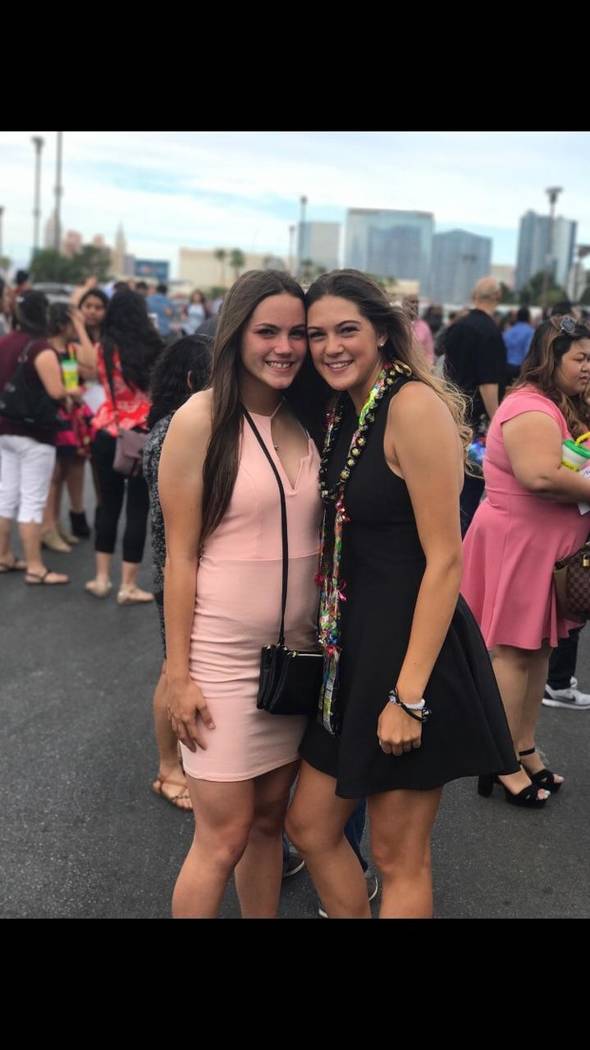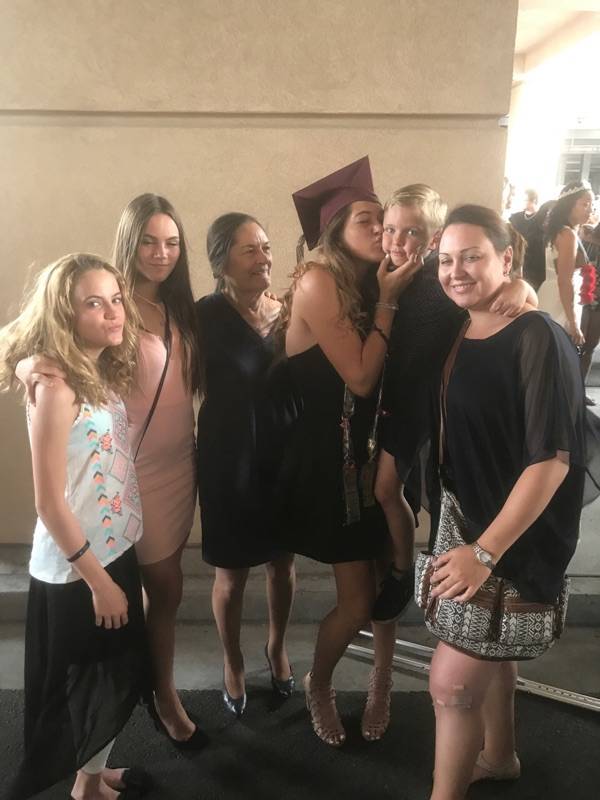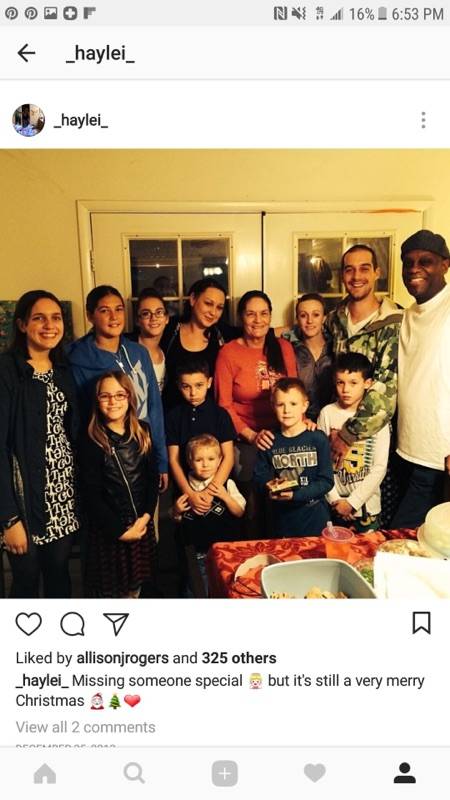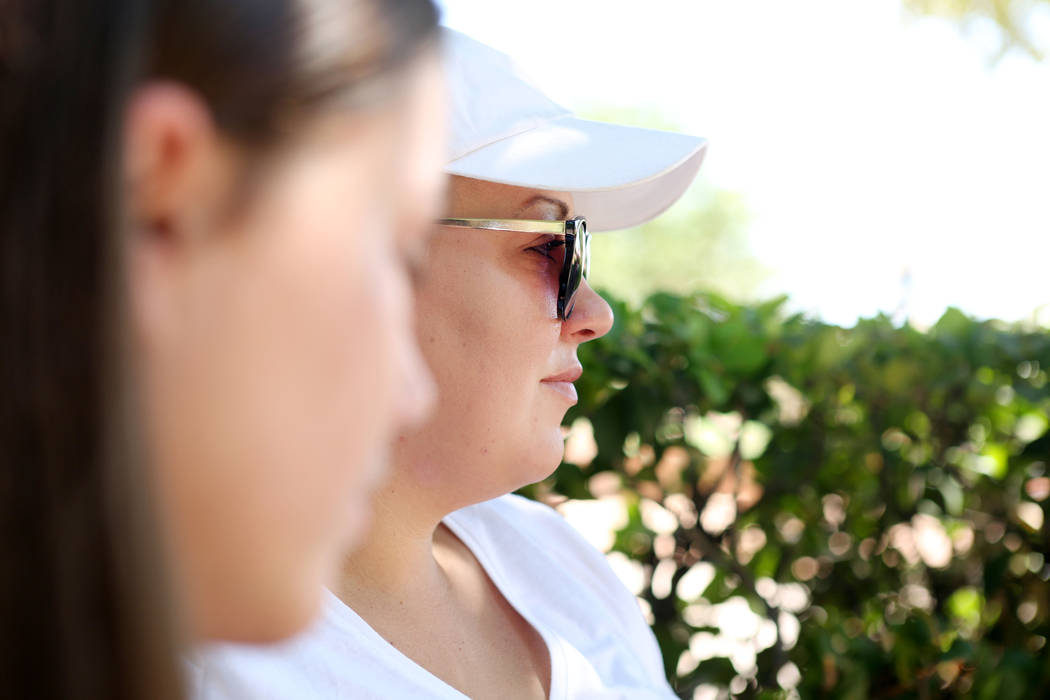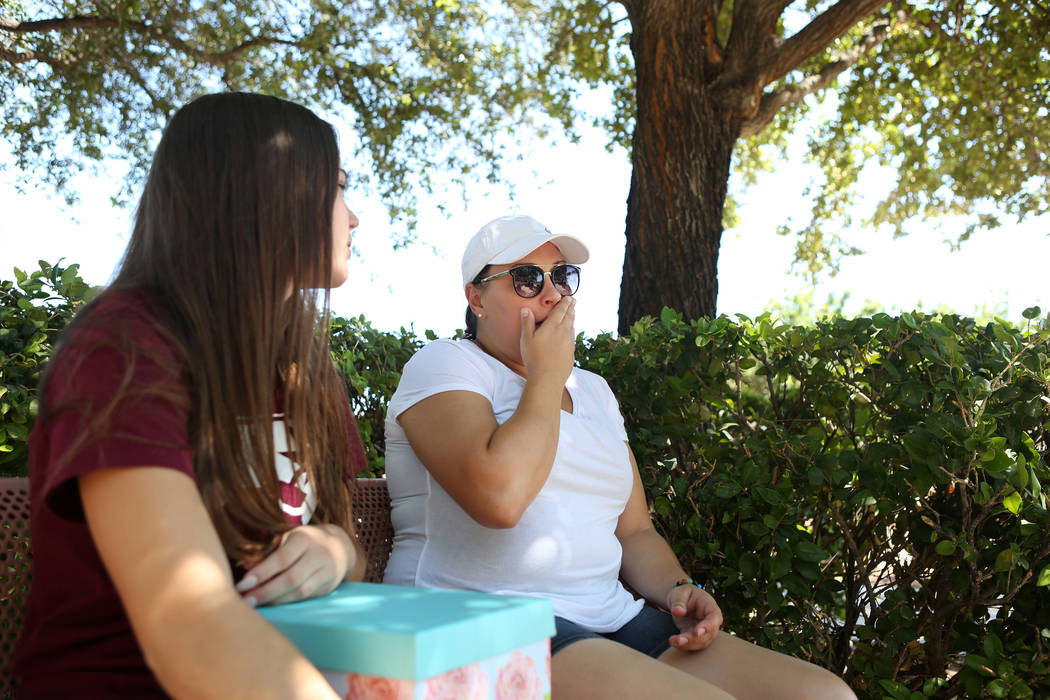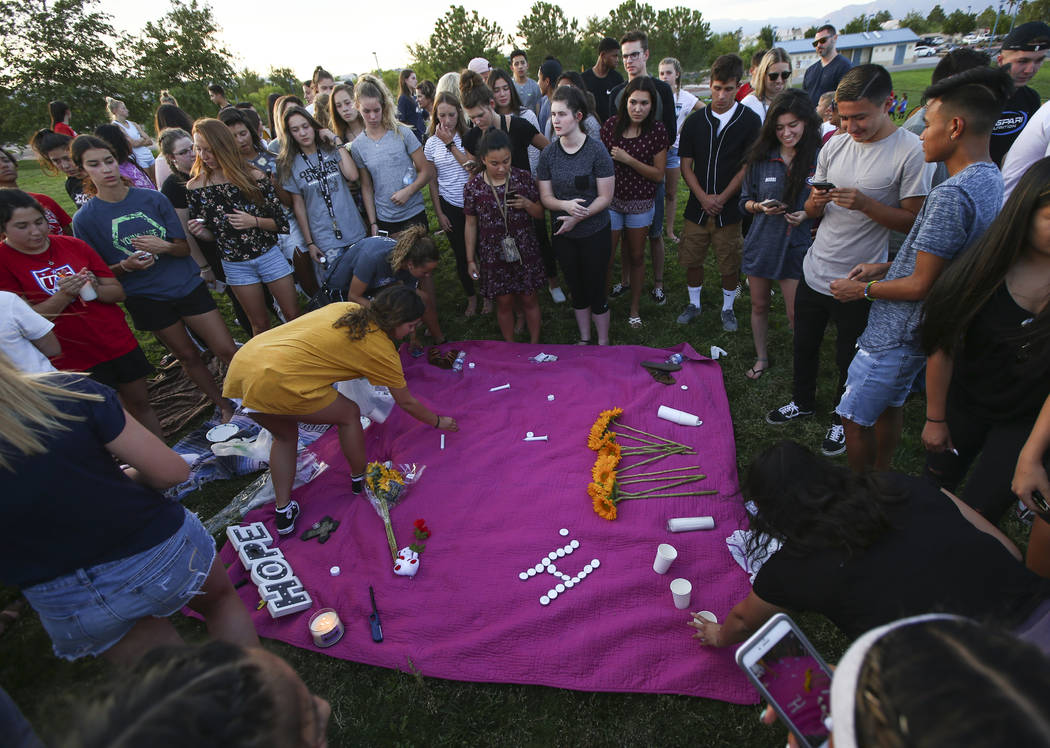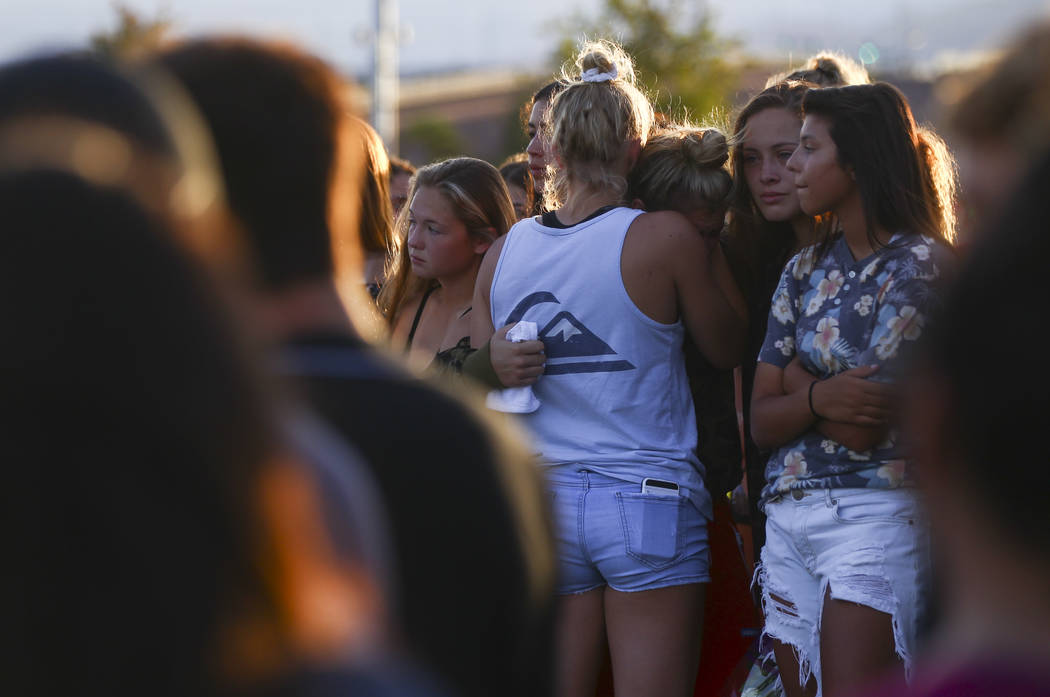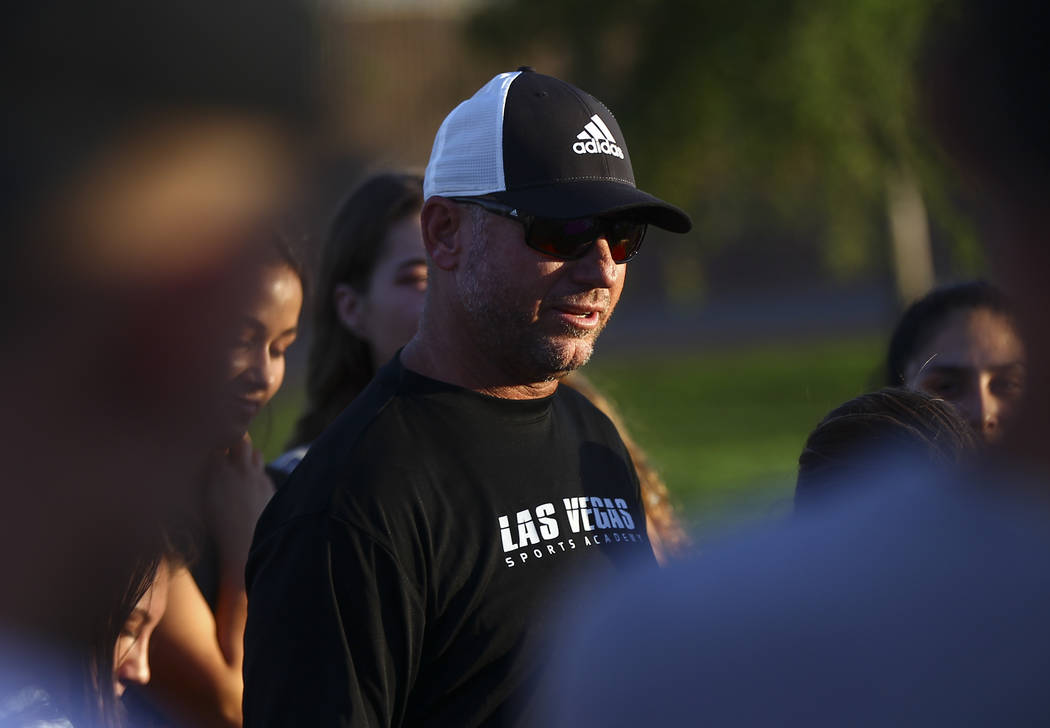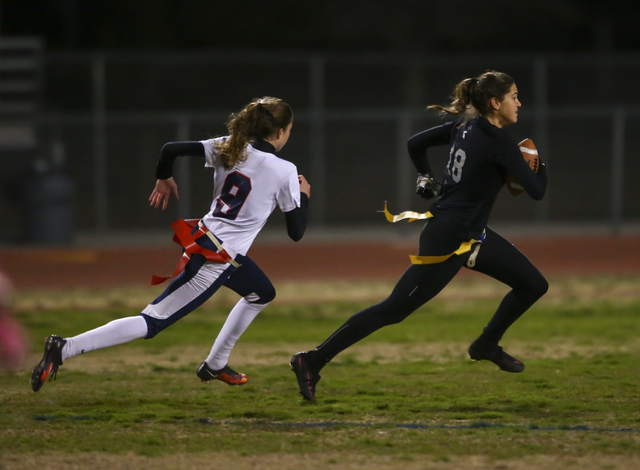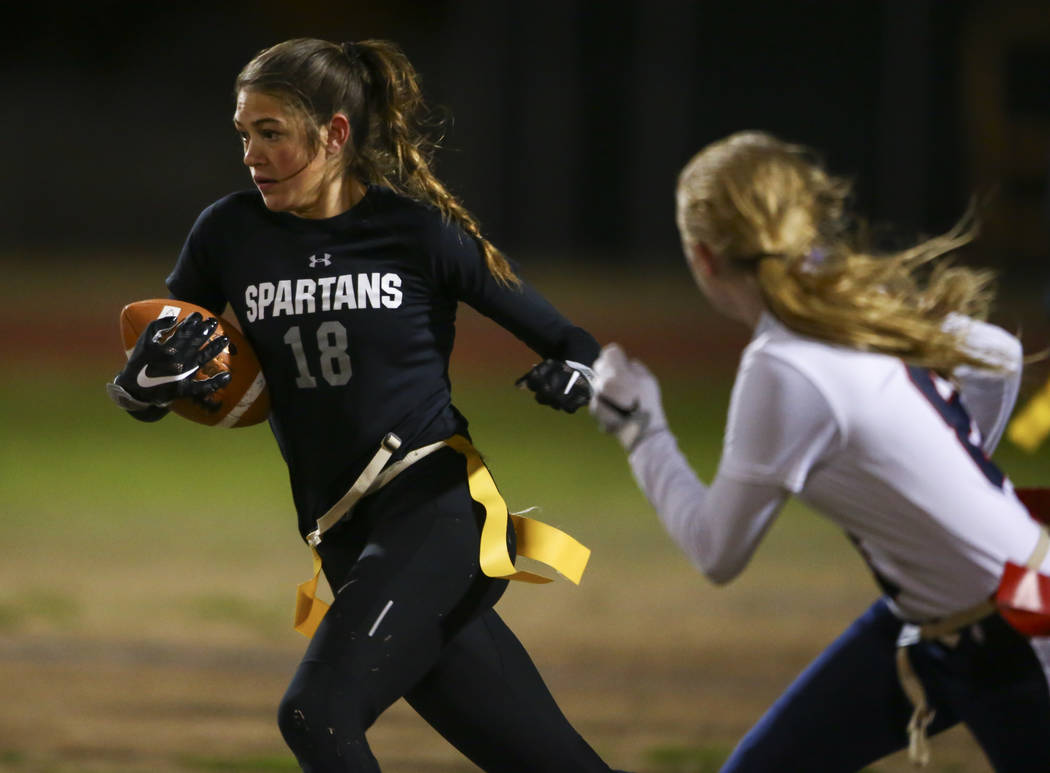 A week before her death, Haylei Hughes totaled her car and walked away without a scratch.
The 18-year-old Las Vegas soccer standout crashed the car into a fence while merging onto a highway near her Des Moines, Washington, college campus.
Hughes felt lucky, her sister, Alexis Bisplinghoff, said.
"She called it a wake-up call," said Hughes' cousin, Allison Rogers.
But several days later, Bisplinghoff found herself sitting in the home of her grandmother, Joyce Devers, where Hughes lived the last four years, hoping her sister would be found clinging to life on the side of a cliff.
Hughes, who graduated from Cimarron-Memorial High School this year, died July 26 while hiking with friends at Wallace Falls State Park in Gold Bar, Washington, about 60 miles from her new home at Highline Community College. The two friends, hiking ahead of Hughes, heard a scream and a splash and then turned to find her gone.
Though search-and-rescue teams recovered a GoPro stick and Hughes' shoes at the base of the 80-foot falls, there were no witnesses to the teenager's death, Snohomish County Sheriff's Office spokeswoman Shari Ireton said.
The county medical examiner ruled the death accidental and caused by blunt force injuries.
Now, family members hope Hughes is remembered as carefree and free-spirited. They say she died doing what she loved — pursuing her athletic nature outdoors.
'Miss Las Vegas'
Hughes didn't pick favorites.
She loved everything and everyone, said the 31-year-old Bisplinghoff, a Summerlin resident and mother of two who took her mother's maiden name. She and 16-year-old Rogers shared stories about Hughes during an interview Tuesday at the Trails Park.
Hughes appreciated rich scenery. The 18-year-old tomboy-turned-girly-girl often traveled with friends to beaches along the California coast to soak up the sun. After moving to Washington for college in early July, Hughes visited Normandy Park, 5 miles from campus, and sat within the greenery enjoying the view.
She was personable — so much so that Rogers said her friends, teammates and family knew her as "Miss Las Vegas."
And Hughes found hope, peace and reason to smile through life's tragedies, big and small.
"All of Vegas is sad, because everyone knew her," Rogers said.
Becoming a young woman
As a 1-year-old baby, Hughes, running around naked, would splash in the Illinois River in Cave Junction, Oregon, where she lived with her mom and sister before moving to Las Vegas several months later.
"That's just one of my most fond memories of her, because she was always not caring what other people thought. Just doing her own thing," Bisplinghoff said
Then, when Rogers was born, Hughes played the role of goofy older sister for her cousin. A 3-year-old Hughes with uneven bangs is pictured holding onto Rogers' bouncer seat. In her floral Easter dress — though it's clearly not Easter, Rogers pointed out — Hughes is beaming.
For a while, Hughes ignored her feminine side, opting to chop her hair to a boyish cut and running between soccer games and basketball practices.
But recently, Rogers said, her cousin had grown into a beautiful, young woman, absorbed in stylish clothing, makeup and Starbucks — like her typical teenage friends.
Though 13 years her senior, Bisplinghoff said she admired her sister's ability to ignore judgment and look only toward the future. Even when their mother, Ashley, died one week after a doctor diagnosed her with advanced-stage leukemia, Hughes continued to inspire her older sister with her ability to move beyond tragedy, particularly through keeping a journal.
For the last four years, the teen lived under the care of her grandmother.
"She's very, very devastated," Bisplinghoff said. "Losing a daughter and then pretty much another daughter … it's just not going to be the same. Ever."
The difference, she said, between Hughes and her female predecessors was her drive to succeed.
"She was going to get to live her life. She had so many opportunities," she said. Hughes declared a pre-law major but talked to her academic adviser about studying biology. She wouldn't have children young, unlike her grandmother, mother and sister.
"She grabbed life," Rogers said. "She was going to soar."
Living beyond tragedy
Hughes began keeping a prayer journal in the week after her accident to solidify her relationship with God. She turned to the Bible for answers and wrote down verses that touched her heart, Rogers said.
On the night of July 26, Bisplinghoff drove to her grandmother's home. There, the two awaited news of rescue efforts, only to find the search would be called off because it was too dark and dangerous to continue. Her body was found the next day.
Hughes never returned from her hike, but that shouldn't serve as a reason for others to fear life's adventures, her sister said.
"She was in the moment, and you have to live life to the fullest. You don't know what's going to happen," Bisplinghoff said. "Don't let this be a stopping point. Let it be the beginning of something new."
Contact Jessie Bekker at jbekker@reviewjournal.com or 702-380-4563. Follow @jessiebekks on Twitter.
Service scheduled Monday
A public service for Haylei Hughes will be held at 3:30 p.m. Monday at Shadow Hills Church, 7811 Vegas Drive. It will be followed by a teen-focused support session.
The community is also hosting a car wash and pickup basketball tournament from 10 a.m. until 3 p.m. Sunday at the YMCA of Southern Nevada, 4141 Meadows Lane.
Hughes' family hopes to set up a scholarship in her name to help student athletes pay travel costs for out-of-town tournaments, her sister, Alexis Bisplinghoff, said.