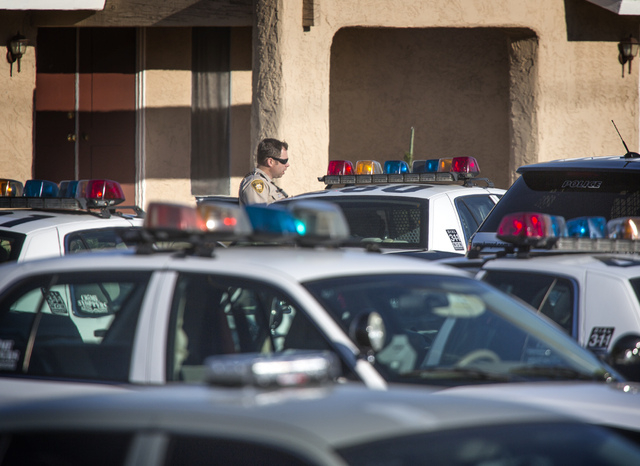 Las Vegas police shot and killed a possibly suicidal man armed with a gun in a residential neighborhood on Tuesday morning.
A Metro SWAT officer shot the man outside a home in the 5700 block of Maceta Avenue, near Twain Avenue and Duneville Street about 5:30 a.m. after a lengthy standoff, said Capt. Matt McCarthy, who oversees the agency's office of internal oversight.
McCarthy said the man's roommates called 911 about 3:30 a.m. They told dispatchers the man had a rifle and was threatening suicide, McCarthy said.
Patrol officers initially responded to the scene, including an officer with critical incident training. The officer spoke on the phone with the man for about an hour, McCarthy said. The man hung up several times and also occasionally came outside while armed with the rifle, he said.
SWAT was called to the scene. As the officers were taking their positions, the man came outside again. At least one SWAT officer fired, killing the man, McCarthy said. He didn't say if the man pointed the gun at officers.
The man's name will be released by the Clark County coroner's office after his family is notified.
McCarthy said Undersheriff Jim Dixon will have a media briefing later this week to reveal more details in the department's ongoing investigation.
This is a developing story, check back for updates.
Reporter Kimber Laux contributed to this report. Contact Mike Blasky at mblasky@reviewjournal.com or 702-383-0283. Find him on Twitter: @blasky.