Las Vegas, Toronto birds of a feather in baseball
September 21, 2008 - 9:00 pm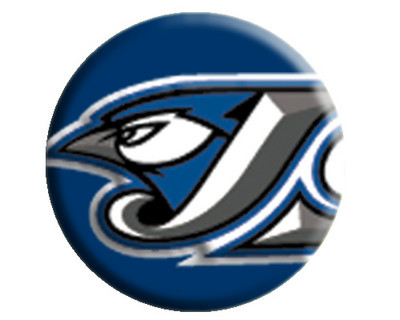 In a marriage born out of necessity, the 51s soon are expected to become the new Triple-A affiliate of the Toronto Blue Jays.
When the dust settles from this year's affiliation shuffle, Las Vegas is expected to be the only Triple-A city and the Blue Jays the only big league team left without a partner, leaving the unlikely pair no choice but to join forces.
"It sounds like that's the way it's going to shake out," 51s president Don Logan said Saturday.
Calls to the Blue Jays for comment were not returned.
Toronto would become Las Vegas' first American League affiliate after 26 years as National League partners with the San Diego Padres (1983-2000) and Los Angeles Dodgers (2001-2008).
Citing inadequate facilities at Cashman Field for their prospects, the Dodgers on Thursday ended their eight-year affiliation with Las Vegas by agreeing to a two-year player development contract with the Albuquerque (N.M.) Isotopes.
Likewise, the Syracuse (N.Y.) Chiefs recently ended their 31-year partnership with the Blue Jays, reportedly because the team earned only five playoff berths while enduring 23 losing seasons over the past decade, including a 69-73 finish this year.
Since most major league teams prefer to keep their farm clubs in close proximity, Toronto — located in Ontario, Canada — would have liked to affiliate itself with Buffalo, N.Y., the closest Triple-A city. But the New York Mets, who left New Orleans this year, are expected to partner with the Bisons, the New York Daily News reported.
The Washington Nationals and Florida Marlins also were potential candidates for Las Vegas. But Washington agreed Saturday to a deal with Syracuse, The Syracuse Post-Standard reported, and Florida tentatively agreed Saturday to a deal with New Orleans, according to the Times-Picayune.
An official announcement regarding Florida's deal with New Orleans is expected Monday, leaving Las Vegas and Toronto to try to make their long-distance relationship work.
While the distance between the cities isn't ideal — it's more than 2,200 miles, with a 41/2-hour direct flight between the two — the partnership could be.
Las Vegas would become the fifth AL affiliate in the 16-team Pacific Coast League, joining current AL affiliates Sacramento (Oakland A's), Salt Lake City (Los Angeles Angels), and Oklahoma City (Texas Rangers), all of which finished first in their respective divisions this year. Sacramento beat Oklahoma City for its second straight PCL title and captured its second consecutive Triple-A crown.
Also, after 26 years of watching pitchers bat at hitter-friendly Cashman Field, 51s fans will get the chance to watch games played with designated hitters.
The DH rule could lead to higher-scoring games and, in turn, provide 51s fans with free shrimp cocktails.
Derek Stevens, part-owner of the Golden Gate casino and head of the Stevens Baseball Group, which owns the 51s, implemented a "Golden 10-Run Rule" at Cashman Field this season that awarded free shrimp cocktails to each fan in attendance whenever the 51s score 10 or more runs.
"That's going to be a lot of shrimp cocktails, baby," Logan said to Stevens on Saturday.
The 51s, who went 74-69 last season, have surpassed 300,000 fans in attendance in each of the last 26 years and attracted their third-highest total last season: 374,780, for an average of 5,279 per game.
Logan said the switch to an AL team shouldn't hurt attendance.
"Because we're going to do a bigger and better job of promoting this," he said. "Our stadium has a deficiency, but our operation doesn't, and it's only going to get better."
Because of the delay in finding a parent club for next season, Logan said the team is expected to put its planned name change on hold and remain the 51s for at least another year.
"We're going to talk about that, but we've already missed the deadline to order (merchandise), so it makes more sense to stick with the 51s," he said. "We're definitely going to change the name" in the future.
One other benefit for the 51s if they partner with the Blue Jays is the fact the team won't have to alter its "Dodger blue" decor at Cashman Field.
"We won't have to repaint everything and (change the) uniforms, so that's good," Logan said.
Contact reporter Todd Dewey at tdewey @reviewjournal.com or 702-383-0354.