Las Vegas TV producer wins Nevada shield law case
November 27, 2013 - 1:18 pm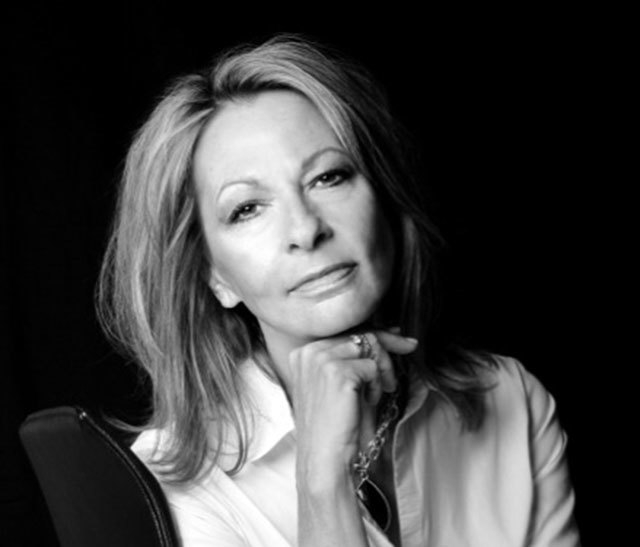 A Nevada Supreme Court opinion handed down Wednesday not only protects a Las Vegas TV reporter but also reinforces the state shield law for all journalists, advocates said.
Justices upheld a Clark County District Court ruling that said Dana Gentry, a producer for Jon Ralston's "Face to Face" TV show, did not have to divulge information linked to her news stories.
Gentry had received a subpoena to testify in an ongoing defamation lawsuit filed by Jeff Guinn and Aspen Financial Services against investors in his company who appeared on Ralston's program.
"I'm grateful that the Supreme Court recognized the importance of protecting journalists in seeking the truth," Gentry said Wednesday. "I'm just glad it's over."
State law says journalists don't have to disclose information acquired during the news gathering process. But John Bailey, Guinn's attorney, said what he wanted was personal and not related to Gentry's work.
But Bailey's argument, on its face, shows he was seeking work-related information, the Supreme Court said. Bailey alleged Gentry compromised her ethics by accepting gifts from sources who spoke unfavorably about his client and, in turn, producing negative stories.
"The circumstances of this case demonstrate that Aspen actually is effectively seeking to confirm the identities of Gentry's sources," the document states. The lower court properly quashed the subpoena.
Bailey could not be reached for comment Wednesday.
District Judge Allan Earl quashed the subpoena in 2011 after Bailey did not offer evidence of his accusations about gifts.
"This is probably the strongest supreme court bench in the country when it comes to protecting journalistic rights, particularly those of investigative journalists who are really in the trenches," said Gentry's attorney, Don Campbell.
Gentry had reported for years on problems with investment company Aspen Financial Services, run by Jeffrey Guinn, son of former Gov. Kenny Guinn. The Nevada Mortgage Lending Division suspended the Las Vegas-based firm's license after a state review determined the company was "insolvent and unable to do business."
Media organizations including the Nevada Press Association and the Review-Journal filed briefs in support of Gentry.
"The ruling is a relief to any responsible news organization that depends on its ability to cultivate credible news sources and occasionally protect their identity," said Mike Hengel, editor of the Review-Journal. "The court got it right."
Contact reporter Adam Kealoha Causey at acausey@reviewjournal.com or 702-383-0361. Follow him on Twitter @akcausey.