Las Vegas USO volunteer complains about nonprofit leaders' pay
November 30, 2013 - 8:36 pm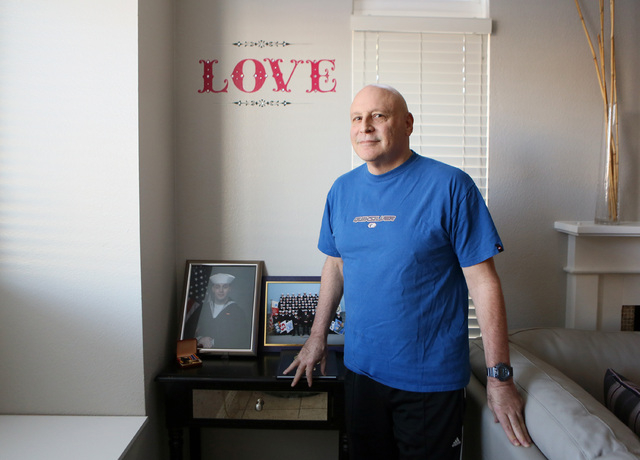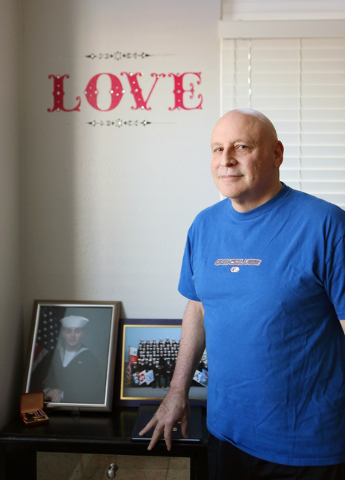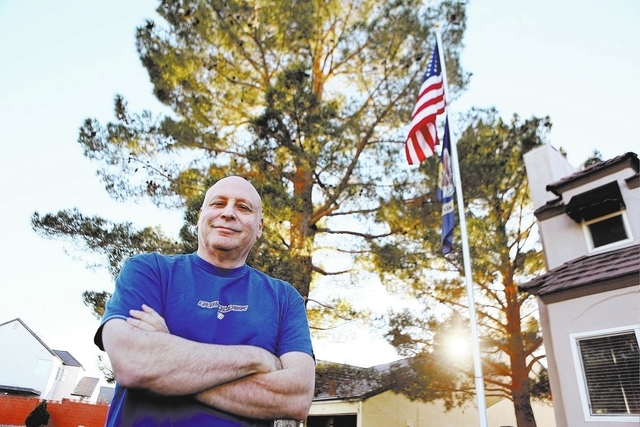 USO volunteer Jack Ross is happy with the charity group's effort to assist armed forces personnel at McCarran International Airport and other lounges and clubs around the world.
But he is disappointed that the top administrator at USO's headquarters makes more in his salary package than the base pay for President Barack Obama.
"This is ridiculous. It's so outrageous," said Ross, 61, who has worked the McCarran USO lounge's midnight shifts for the past eight months.
That is why he plans to quit the USO at the end of this year in protest and devote his volunteer service to another charity such as the Salvation Army.
"Here is an organization that has a reputation of gold. It can do no wrong," Ross said Monday about the USO.
"Everyone thinks of Bob Hope going on tour to do shows. Everyone thinks how the USO lends a hand to service personnel, and they do," he said. "All the volunteers do their best to make it a great experience for people.
"So why is somebody getting paid more than the president of the United States? And why are the top 10 people (at the USO) making more money than the vice president, than the chief justice of the Supreme Court, and the speaker of the House? Why is somebody getting paid all that?"
The USO lounge at McCarran serves troops who are traveling by providing free meals and a place to rest, and privacy for them and their loved ones. USO volunteers also obtain gate passes for the families to see the troops depart and return.
The $559,401 that United Service Organizations President and CEO Sloan Gibson is listed for earning on the nonprofit's 2012 tax form is more than Obama's $400,000 base salary. But Gibson's figure, which includes a $125,000 bonus and incentive compensation, $18,477 in other compensation, $25,050 in deferred compensation, and $23,035 in nontaxable benefits in addition to his $367,839 base pay, is about on par with what Obama receives.
That includes Obama's $150,000 expense account and $100,000 nontaxable travel account. In all, Obama's compensation package comes to about $569,000 per year.
With Gibson pegged to become the No. 2 administrator at the Department of Veterans Affairs next year, the next in line to succeed him at the USO is John Pray. Last year, Pray's compensation package came to $365,323. Pray's compensation, along with the next five key USO employees' compensation, totaled $1.85 million for an average of $308,000 in 2012.
USO media relations director Gayle Fishel responded to Ross' criticism, saying in an email that salaries for the USO's top staff "is part of a deliberate decision-making process and reflects the broad scope and scale of our important mission and is comparable" to other nonprofit organizations.
Brian Gallagher, president and CEO of United Way Worldwide, for example, declared a compensation package of $1.5 million for 2012 with a base pay of $520,043 per year.
In 2011, Goodwill Industries International's top executive, David Gibbons, listed a compensation package of $729,310 with base pay at $413,278.
Fishel noted that USO's executive compensation is established by its board of governors "after an independent, outside review of industry surveys, compensation studies and other data to ensure that executive compensation is within the range of that paid to comparable executives of comparable organizations for comparable services and therefore reasonable."
She said the rate of less than one-half of 1 percent of USO's total expenses puts Sloan's compensation "fully in line with the USO's priority to focus donor dollars where it matters most: supporting our service members and their families."
Donations the USO received last year, plus grants and revenue, totaled more than $129 million. Most of the work for the USO mission, which is to assist and "lift the spirits of America's troops and their families," is shouldered by 27,000 volunteers worldwide who Fishel said "help make the USO mission possible. We could not do what we do for troops and families without them."
Ross' inspiration stems from a visit to Japan to see his son, a Navy sailor, and the destroyer on which he serves.
"Every volunteer I have met, their heart is in the right place. They're strictly doing this because they want to serve the military and lighten the spirits of those who serve," Ross said at his Las Vegas home. "They are very, very sincere, every one of them. Their heart is in the right place."
That's why Ross was disappointed when, he said, Pray and other USO national executives gave them little acknowledgment during a recent trip to Las Vegas to honor a group of wounded warriors.
"You're a volunteer. And for the future CEO to just walk by all of us, not acknowledge us, and then when he's about to leave says to Doug (Bradford, Las Vegas USO center director), 'Oh, by the way, you've got a good team here.' That's lip service," Ross said.
"What he (Pray) should have done in a situation like that is say to Doug, after everybody leaves, 'Gather your volunteers. I'd like to just give them a quick word and say I'm very impressed with all of you. I appreciate you. You're the backbone of our organization.' "
Fishel said USO officials are surprised by Ross' comment, "because this is not the experience witnessed by the USO national staff, USO Las Vegas staff, USO volunteers and the wounded warriors and families present at the Salute to Service events in Las Vegas. However, we are all very sorry that Mr. Ross perceived this from any one of us at the USO."
Ross said he is also not pleased that the USO constantly urges its volunteers to make cash donations in addition to the work they donate to run the lounges and clubs for the USO.
"It's very annoying when you get an email from the current CEO, Sloan Gibson, and it says, 'We have a program and its goal is to raise $250,000.' Then you read the tax return and see he's getting a bonus of $125,000. It's like, 'What?' Why don't you come out and say, 'Hey, as the CEO of the USO I'm going to challenge you. I will match all your donations up to, let's say, $100,000,' something along those lines. That's real leadership."
In her email, Fishel wrote that the "USO does not solicit its volunteers for donations. The email he received has nothing to do with volunteers and has no correlation with his volunteer status.
"The USO, like many other nonprofits, regularly communicates to our many donors and supporters via email and direct mail, and Mr. Ross may have received one of these," Fishel wrote.
Ross said the congressionally chartered USO should have executives who are paid a fair market wage that is between $200,000 and $250,000 per year, not twice that amount.
"Why can't we get top-notch retired military personnel who could be doing this work and pay them a fair market wage to supplement the pension they're already getting?" he asked.
Ross, a 10-year Las Vegas resident who ran a Nevada-based financial services corporation, said he will "take a good look at the Salvation Army" when he leaves the USO.
Ross said he is not a religious person who would fit with Salvation Army's Christian roots, but he would offer to help with providing meals to the homeless.
"I can scoop potatoes," he said. "But I don't want to go out in the cold weather and ring a bell."
Review-Journal writer Brian Haynes contributed to this report. Contact reporter Keith Rogers at krogers@reviewjournal.com or 702-383-0308. Follow him on Twitter @KeithRogers2.