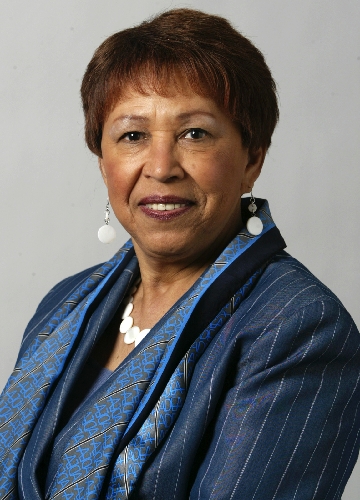 There's a phrase shared by candidates in the Ward 1 Las Vegas City Council race: "Neighborhood deterioration."
"One of the reasons why I ran is I was concerned about the deterioration of the neighborhoods," said Lois Tarkanian, who joined the council in 2005 after a special election and was re-elected in 2007.
"People blamed the city. There was a lot the city could do for them, but people didn't know how to access those services."
Margarita Rebollal, who ran for the Ward 2 City Council seat in a 2004 special election and runs a nonprofit organization dedicated to foreclosure help and related concerns, said those issues persist.
"Too many homes are abandoned. Too many homes are not being taken care of by their owners," she said. "It appears that there are absentee landlords who are not being held accountable."
Rebollal said the council representative should help neighborhoods organize around leaders who could be "deputies" for an area and keep track of problem properties, which would allow city code enforcement to be more active in tackling the problem.
Tarkanian said she has encouraged neighborhoods to form associations that provide a formal structure for seeking the city's help and identifying problem areas and neighborhood priorities. She also pointed to park improvements on her watch, including Dexter Park, Rotary Park and Cragin Park that added amenities and safety features.
There also is an ongoing proposal to expand the city's redevelopment area into Ward 1, which would make available incentives to businesses that locate within designated areas.
Also ongoing is the city's financial struggles, because revenues have plummeted and the city has had to lay off employees and negotiate concessions with unions.
Those changes include the outline of a "new city employee" whose pay, benefits and salary advancement won't be as attractive as the packages that have come to be the norm over the years, Tarkanian said.
"We started working on those things to change the salary and compensation structure about three years ago," she said. "The labor unions were reluctant about that … but you look at everything that's happening right now, it's obvious that a 'new employee' is needed."
Rebollal said employees need to make sure they stay proactive and efficient.
"There's a lot to be desired in some of the government employees who get comfortable," she said. "Instead of responding to a phone call, they'll say, 'I'll do it tomorrow.' "
Doug Ward, a retiree who moved to Las Vegas in 1994, entered the race because he's concerned about the condition of his neighborhood and access to city leaders.
It's his first bid for elected office.
"We've had issues with our neighborhood, and when I go down there, I never get to talk to her," he said of Tarkanian. "I always end up talking to an aide.
"I get so tired of seeing people parking the cars on the lawn, storing their garbage cans outside. It just makes for a sloppy neighborhood … Get the small things taken care of and the big things will take care of themselves."
Contact reporter Alan Choate at achoate@reviewjournal.com or 702-229-6435.