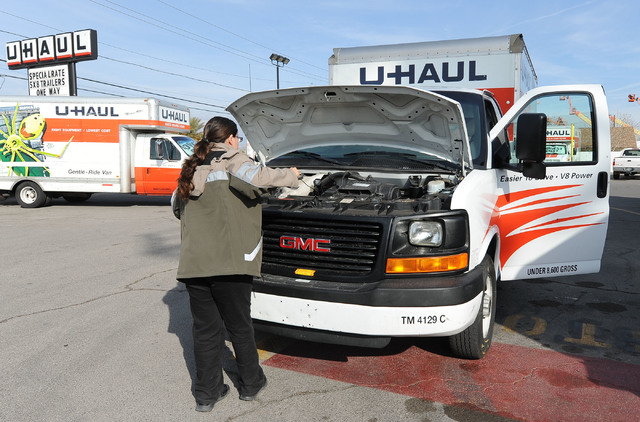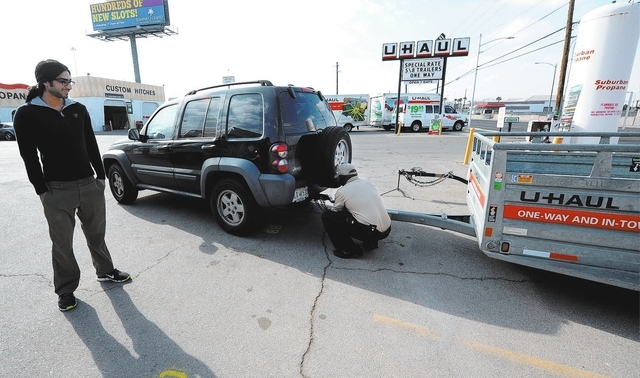 Raza Gill made his move from Atlanta to Las Vegas in November.
Gill, 26, sets up audio visual equipment for meetings and conventions throughout the region and California. His girlfriend, Danielle Guillot, also 26, moved to Las Vegas with him and is looking for a job in the hotel industry.
"We're young, and Vegas is fun," Gill said.
The journey to the region from other states is a well-worn path. So, too, is the path for those who are leaving Las Vegas. Clark County's level of transience — people moving in and out — continues to set the region apart, judging by migration trends released last week by the U.S. Census Bureau.
In Clark County, 4.6 percent of the population, or 88,710 residents, lived in a different county a year earlier, according to the census data, which covers 2007 to 2011.
The most likely counties for newcomers to be coming from are Los Angeles, Maricopa, Ariz., and two other counties in California — San Bernardino and San Diego. California and Arizona residents coming to Clark County aren't much of a surprise, given the proximity of the states to Nevada. But another high-ranking county of origin for incoming residents is Honolulu.
That's no surprise for Jon Wardlaw, Clark County's planning manager, who tracks the region's demographics.
Both places have a strong culture in hospitality, yet housing is more expensive in Hawaii for residents.
Overall, the region's transient population comes because of the high number of workers in the hotel service industry as well as those in the construction industry. High-level management in hotels don't move as much, he said.
Construction trades workers can go where the work is without being tied down to a geographic location, he said.
"If you're a pipe fitter, you can go do pipe fitting in Dallas, or wherever you go," he said.
Among residents leaving Clark County, the top five destination counties were Los Angeles County, Maricopa County, Ariz., Washoe County, and San Diego and Orange counties in California.
The most popular was Los Angeles, which attracted 6,299 residents. But Clark County also attracted 10,967 people from that area, giving it a gain of 4,668.
On the flip side, Clark County wound up losing the most residents to Washoe County. Clark County had a net loss of 1,513 residents between the residents leaving for Washoe County and new residents moving in from Washoe County. Clark had 2,856 leave for Washoe, while 1,343 residents moved from Washoe to Clark.
In the moving industry, workers keep a mantra in mind: Moving is the third most stressful experience in life. The other two are divorce and death.
Of course, stress isn't stopping the moving.
For one U-Haul store manager, that means making it as low-stress as possible.
"I heard it somewhere it's just always stuck in the back of my mind," said Kevin Kelso, general manager of a U-Haul store on West Bonanza Road in Las Vegas. "It's just something I try to run my store by."
As for Gill, he dropped by the U-Haul store Friday to pick up a trailer to haul belongings out of storage.
Though still new, he already is picking up the habits of locals.
"I avoid the Strip by all means," he said.
Contact reporter Ben Botkin at bbotkin @reviewjournal.com or 702-405-9781. Follow him on Twitter @BenBotkin1.