Lawmaker finances detailed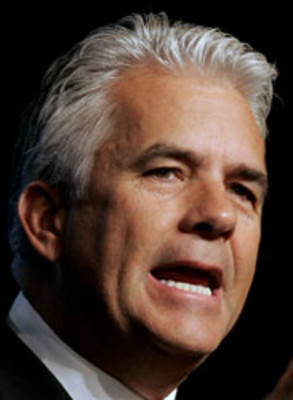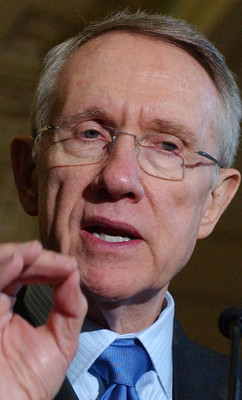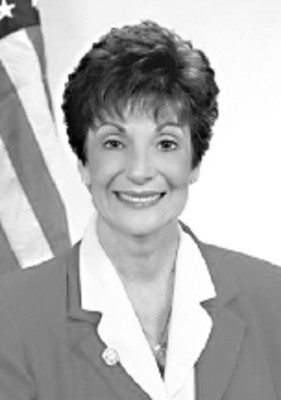 WASHINGTON — How much money would you pay for a Nevada senator to take you on a personal tour of the White House and the U.S. Capitol?
Three people paid $2,000 apiece at a charity event in the fall to have Sen. John Ensign take them to lunch and show them around the landmarks, according to his office and a disclosure he filed with Congress.
Ensign donated the tours while attending a pheasant hunt organized in Gettysburg, S.D., on Oct. 11-14 by the Joe Foss Institute, which was founded by the former brigadier general and South Dakota governor who died in 1993.
One of the top bidders was former NBC-TV news anchor Tom Brokaw, a South Dakotan. James Hammer, president of Westar Properties in Las Vegas, and Jerry Moyes, president of Swift Transportation Co., in Phoenix, were the others.
Ensign said the tours have not taken place on behalf of the institute that arranges for combat veterans to speak in schools about patriotism. Senators are generally permitted to auction off lunch or Capitol tours as long as the charitable contribution does not top $2,000, according to the Senate ethics manual.
Ensign disclosed the transactions in a personal finance statement that lawmakers are required to submit to Congress each May.
The reports contain information about savings and investments, financial liabilities and partnerships, speaking engagements and free travel they have accepted.
The documents provide only a snapshot because the financial information is allowed to be classified into broad categories.
Further, lawmakers are not required to disclose the value of their personal homes or to add in their congressional salaries, which are $169,300 for rank-and-file members.
As Senate majority leader, Sen. Harry Reid, D-Nev., earns more, at $188,100.
The reports are made public by Congress in mid-June, but Ensign, Reid and Rep. Shelley Berkley, D-Nev., made theirs available soon after they were filed.
Rep. Jon Porter, R-Nev., obtained an extension to file his report, his office said. An aide said Rep. Dean Heller, R-Nev., declined to provide a copy of his report until after it had been reviewed by House officials.
The following is a breakdown of lawmaker finances, according to the reports that cover 2007.
• ENSIGN: The net worth of Ensign and his wife, Darlene, calculated to an estimated $4.5 million average.
The couple's largest asset is the land and building in Summerlin, valued at between $1 million and $5 million, that houses the South Shores Animal Hospital that Ensign owns in partnership with veterinarian Gerald Pribyl.
The partnership owes a mortgage to Wells Fargo Bank of between $500,000 and $1 million on the property.
A licensed but nonpracticing veterinarian, Ensign's share of the Summerlin practice was reported at a value of between $250,000 and $500,000.
Ensign reported between $500,000 and $1 million in checking and savings accounts. Each of the couple's three children have investment accounts worth between $250,00 and $500,000.
• REID: For the second consecutive year, Reid obtained permission from the Senate ethics committee to accept a gift from a friend who died.
The committee said Reid and his wife, Landra, could accept full ownership of a 4-acre parcel in Searchlight that was left to him by Vincent "Buddy" Martello.
Reid had obtained part-ownership of the property from Martello as payment for legal services Reid provided before he was elected to Congress in 1982.
Before Martello died in 1994, he instructed that Reid be given full ownership of the property, which is valued at $27,474.
Senators are prohibited from accepting gifts but a waiver is allowed for gifts from personal friends when it can be shown there is no conflict of interest.
In 2006, the ethics committee granted Reid a waiver to accept a mining claim in Searchlight worth $10,000 from Barney Regan, who died in 2005.
The Reids' average net worth was an estimated $4.5 million in 2007, calculated after offsetting ranges of assets with liabilities.
Reid's publicly traded investments, which are in a blind trust he created in 2005, include a variety of municipal and school bonds and stock funds valued at between $1.7 million and $3.9 million.
Reid also reported ownership of 16 land parcels and mining interests in Southern Nevada, Utah and Arizona. Their total value ranged between $1.1 million and $2.5 million.
• BERKLEY: Berkley and her husband, Dr. Larry Lehrner, indicated an average net worth of $12.8 million. Most of their assets are in the name of Lehrner, a Las Vegas kidney specialist.
The couple reported ownership of an investment home in Las Vegas and two homes on Capitol Hill. Berkley lives in one when Congress is in session and rents out the second.
Lehrner was active financially during 2007, purchasing two pieces of undeveloped property in Pahrump and adding them to a portfolio that saw him buy three other Pahrump properties in 2006.
Records also indicate Lehrner made an investment in March 2007 of something less than $15,000 in "Radio Golf," a Broadway play that closed three months later after 64 performances. By the end of the year, the value of the investment had shrunk to less than $1,000, according to the disclosure.
Berkley accepted three free overseas trips and two to New York during 2007. The report did not estimate the value of the travel packages.
The Jewish Congress of Kazakhstan paid for a week's travel to Kazakhstan in July. The American Israel Education Foundation paid for a week in Israel in August. While Berkley was in Israel, the Cyprus Federation of America paid for her to take a one-day side trip to Larnaca, Cyprus.
The Zionist Organization of American paid for a two-day trip to New York City in November while the National Osteoporosis Foundation paid for two days of travel to New York in May.
Contact Stephens Washington Bureau Chief Steve Tetreault at stetreault@stephensmedia.com or 202-783-1760.