Laxalt: Nevada should sue over Endangered Species Act
September 3, 2014 - 4:06 pm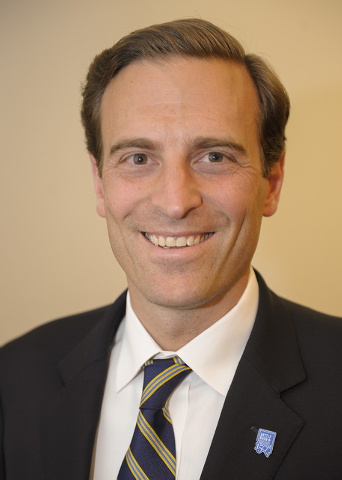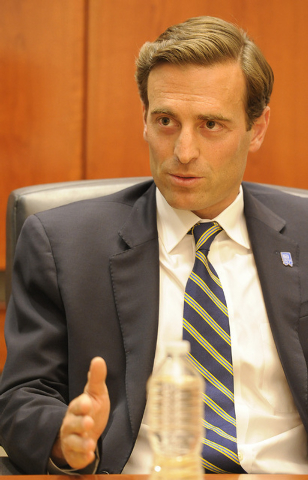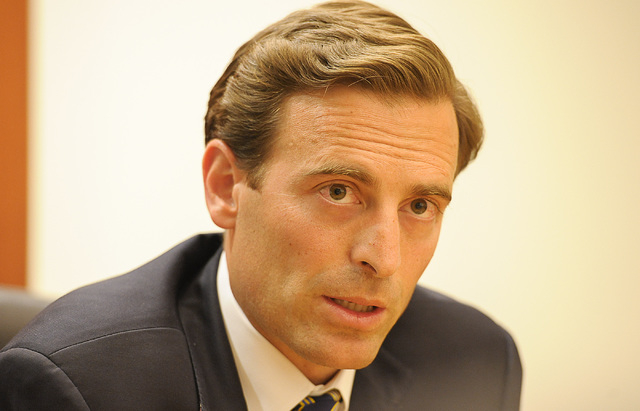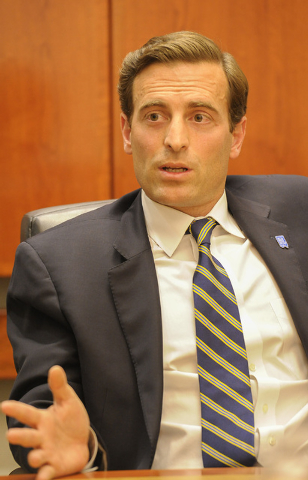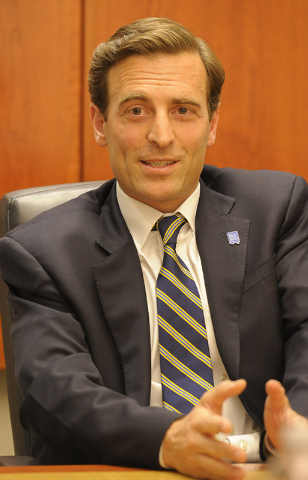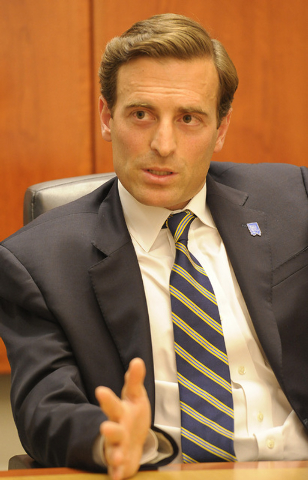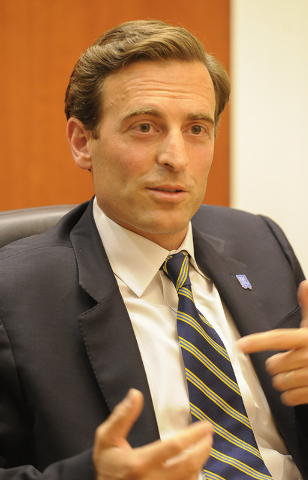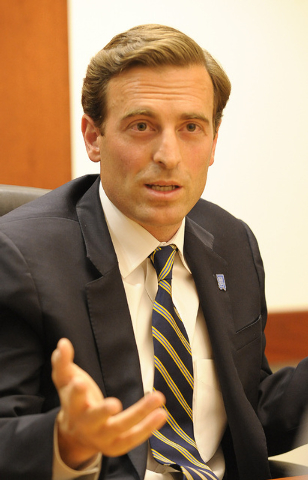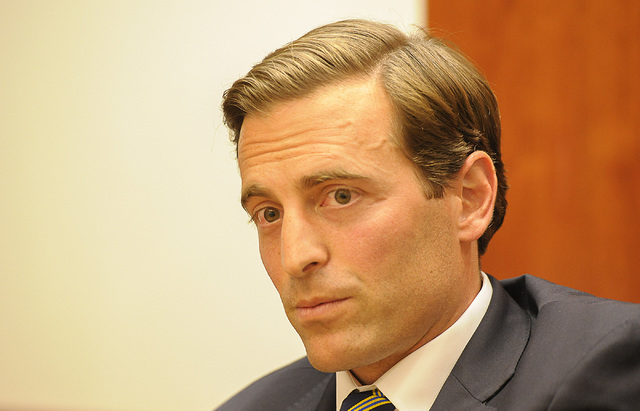 Republican attorney general candidate Adam Laxalt said Wednesday that if he wins the Nov. 4 election one of the first acts will be to sue the federal government over its management of the Endangered Species Act.
While campaigning, Laxalt said he has traveled across the state three times and ranchers, farmers and others have told him that if the sage grouse is listed as an endangered species it could devastate the state. Such a listing could set aside up to 1.5 million acres as protected habitat. He said he believes the federal government has overreached in enforcing the act and has stepped on the rights of Nevada and other states in dictating how to deal with various species.
"It's not working for America and it's not working for Nevada," Laxalt told the Review-Journal's editorial board. "People are terrified."
Laxalt said he would likely have Nevada join Oklahoma's pending challenge of the government's enforcement of the Endangered Species Act related to the prairie chicken and other animals, but also file a separate, state-specific lawsuit.
The intent of the Act, which is more than four decades old, was to allow states "to fix their own problems," Laxalt contended, when a species is becoming endangered because of shrinking habitat or other issues.
He said the lawsuit could question methods used in deciding if sage grouse should be listed as an endangered species.
"These agencies oftentimes don't have the answers," Laxalt said, adding the Environmental Protection Agency may have "gone too far" in dictating to states. "Have they stepped beyond the statute?"
Laxalt said Nevada could also challenge the federal law by seeking an injunction or on constitutional grounds, and said he would challenge the feds on similar issues, as needed.
Laxalt, an attorney and former U.S. Navy Judge Advocate General, blamed President Barack Obama for using his executive and regulatory powers too often as the White House fails at working with Congress.
"He's just decided he's going to push and push and push," Laxalt said, predicting an unprecedented use of executive power before Obama leaves office.
The attorney general should act as the state's top "consumer advocate," Laxalt said.
"We do need to protect our people," he said.
Laxalt is running against Secretary of State Ross Miller, a Democrat.
Asked how he's different than Miller, Laxalt noted that he pledged not to accept any donations because of the potential for conflicts of interest while the secretary of state has accepted some $70,000. Asked if he thought there should be a broad ban on gifts to Nevada officials and lawmakers, Laxalt said he's not prepared to go that far.
"I'll start with myself and try to lead by example," he said.
On an issue important to Southern Nevadans, Laxalt said he would continue to fight the federal government's efforts to store high-level nuclear waste at Yucca Mountain. He noted that his grandfather, former Nevada Gov. and U.S. Sen. Paul Laxalt, R-Nev., also fought the feds on the issue in the 1980s.
Contact Laura Myers at lmyers@reviewjournal.com or 702-387-2919. Find her on Twitter: @lmyerslvrj.