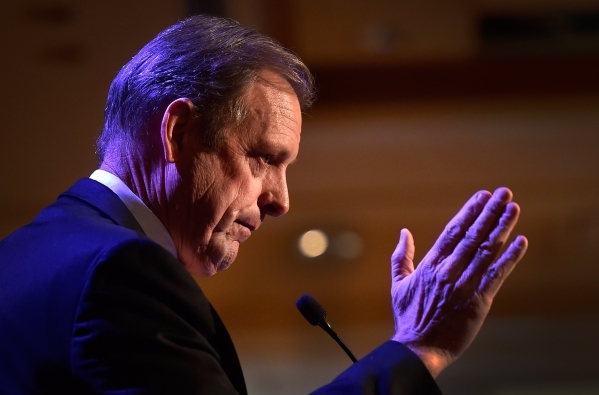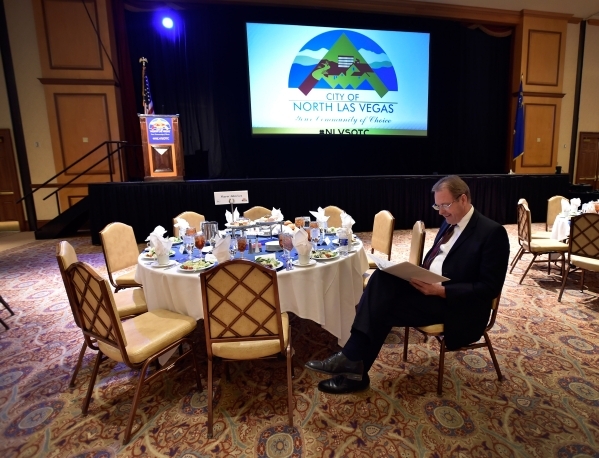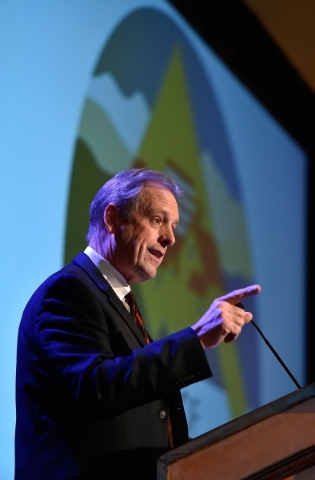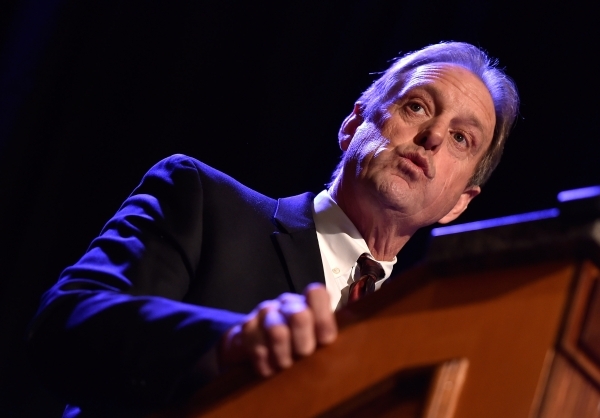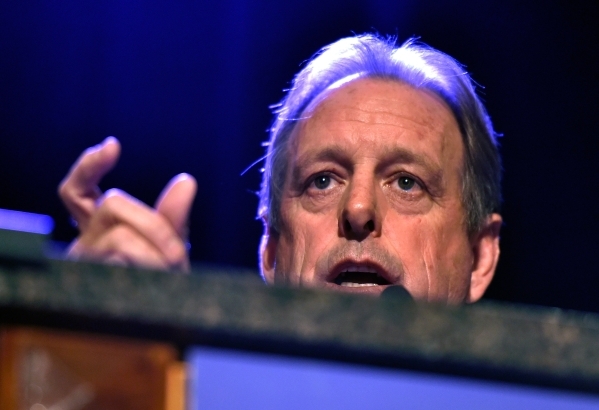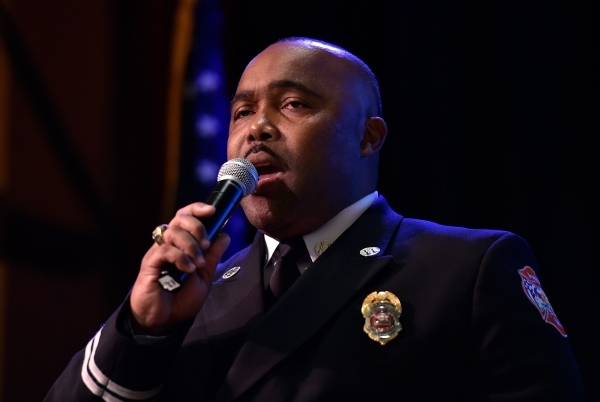 North Las Vegas Mayor John Lee is no longer "skeptomistic" about the city, and he hopes its residents aren't either.
Lee coined the word two years ago at his first State of the City address, when the city was dodging a state takeover and wrapping its arms around a long-term deficit of $152 million.
At his third city address Thursday, Lee was quick to point out economic strides made since then.
He also doubled-down on his insistence that the city is diversifying its economy.
"When you think of Las Vegas, you think of the Strip," said Lee in prepared remarks. "When you think of North Las Vegas you will think of economic vitality, advanced manufacturing and progress."
The mayor's speech highlighted a $1 billion deal with electric car company Faraday Future that's expected to bring 4,500 jobs.
Phil Bethel, director of manufacturing and engineering with Faraday Future, said the company was proud to be a catalyst for development.
"The city of North Las Vegas is really moving in the right direction," Bethel said.
Elizabeth Trosper, founder of Trosper Communications, said her clients at the Apex Industrial Park were excited about the incoming infrastructure, the rail in particular.
Lee also said the long-term deficit had been reduced from $74 million last year to under $23 million this year, though city officials said that number could change depending on the outcome of collective bargaining talks and staffing increases. Depending on how much staff is added this year, the long-term deficit could fall between approximately $23 million and $107 million, according to Finance Director Darren Adair.
City officials said they've received increased interest from other companies looking to follow Faraday Future to the Apex Industrial Park, but on Thursday, Lee announced that the city was promoting other areas of the city as well.
Lee announced that it would be promoting 1,100 acres near the Las Vegas Motor Speedway and another 150 acres next to the VA Medical Center for development in North Las Vegas.
A ramp connecting the 1,100 acres to Interstate 15 is expected to begin construction next year and the 150 acres near the medical center will be marketed to health and medical services.
Touting the various development plans for the city, Lee said, "We are going to make it a banner year for businesses that sell little gold shovels and oversized scissors."
In spite of the excitement surrounding the Faraday Future deal, the city is not without its problems.
Top city officials are under investigation by the Nevada Commission on Ethics and critics have questioned whether some of the mayor's leadership team meet members their jobs' minimum qualification requirements.
Contact Alexander S. Corey at acorey@reviewjournal.com or 702-383-0270. Find him on Twitter: @acoreynews