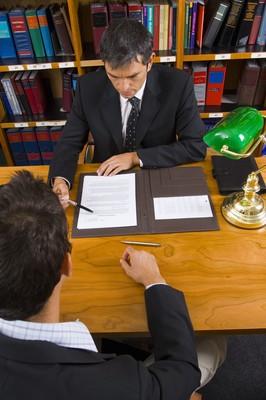 The mission of the Legal Aid Center of Southern Nevada is the preservation of access to justice and the provision of free, quality legal counsel, advice and representation for individuals who cannot afford an attorney. The center, a private, nonprofit organization provides help to low-income residents of Clark County who are victims of domestic violence, abused and neglected children, and individuals losing their home, car or income.
In 2008, Legal Aid Center helped more than 13,000 individuals with a variety of legal problems. The center has many different programs including:
CONSUMER RIGHTS PROJECT
The Legal Aid Center handles a wide variety of consumer-related matters, including unfair debt collection, used-car scams, deceptive trade practices and payday loans. Its Foreclosure Protection Program just began in early 2009 and is assisting homeowners with loan modifications and predatory lending issues.
The center also assists people who have been denied disability benefits from the Social Security Administration, thus restoring their independence. Residents with consumer-related issues can walk in to the office, 800 S. 8th St., Monday through Thursday from 9 a.m.-4 p.m. to speak with someone without making an appointment.
CHILDREN'S ATTORNEYS PROJECT
The center's primary mission is to ensure that abused and neglected children in the child welfare system have their own voice in court through legal representation. The Legal Aid Center represents children, many of whom view their attorney as the only person who has positively impacted their lives. It also helps parents fight for the rights of their special needs children who have been denied the educational accommodations that are guaranteed by the federal government.
DOMESTIC VIOLENCE PROJECT
Victims of domestic violence are often unsure of their rights and have suffered silently for years before coming forward. The Legal Aid Center helps them obtain protective orders against their abuser, divorce and custody orders, and child support payments. This enables the victims to separate from the abusive environment and experience safety and empowerment, often for the first time in their lives.
The center also provides counsel and advice to anyone staying at the area's domestic violence shelters. Those who are not victims of domestic violence can apply for assistance from this program after they attend one of the center's free classes.
PRO BONO PROJECT
The Legal Aid Center operates the only pro bono legal aid program in Clark County. This project supplements the efforts of each of the center's programs through local attorneys who volunteer their time, especially on cases that the center is not able to handle. The center's Web site has more detailed information on eligibility and types of cases pro bono lawyers will handle.
COMMUNITY LEGAL EDUCATION PROJECT
The Legal Aid Center of Southern Nevada and the William S. Boyd School of Law provide free community education classes in the areas of divorce, paternity and custody, bankruptcy, guardianship and small claims. The classes, which are taught by law students under the supervision of an attorney, are offered weekly and are free to the public.
For more information about the Legal Aid Center, for the schedule of free classes or for information about its pro bono program, visit the Web site www.lacsn.org.