Legislative panel membership set
November 20, 2008 - 10:00 pm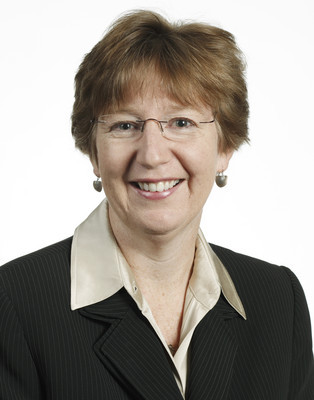 CARSON CITY — Assembly Speaker Barbara Buckley picked three new chairmen of committees for the 2009 Legislature.
Eight other chairs will return as leaders of the same committees they led during the 2007 session, the Las Vegas Democrat said Wednesday
Eight of the Assembly's 11 committees will be headed by Southern Nevadans, the same as last session.
Democrats have a 28-14 veto-proof margin in the lower house after picking up an additional seat in the Nov. 4 election.
Assemblyman Marcus Conklin of Las Vegas will chair the Commerce and Labor Committee, replacing John Oceguera of Las Vegas, who returns as majority leader.
Conklin also will remain as the assistant majority leader.
Assemblywoman Debbie Smith of Sparks will head Health and Human Services, replacing Sheila Leslie of Reno, who will serve again as majority whip.
Assemblyman William Horne of Las Vegas will become chairman of the Assembly Corrections, Parole and Probation Committee. He replaces David Parks of Las Vegas, who was elected to the state Senate.
Buckley said she made the appointments after consulting leading members and sought to place legislators on committees where they had the greatest interest and expertise.
"Our leadership team recognizes that with term limits, there will be big changes in the Legislature in 2011," said Buckley, who also will be affected by term limits.
She said veteran legislators are committed to preparing new leaders for the 2011 session.
Leslie said it was her decision to give up the chairmanship of Health and Human Services.
"You have to give other people opportunities," she said. "Debbie has the same philosophy as me. I will still be on the committee."
"We are looking to the future," Oceguera said. "I thought it was the appropriate thing to do. It was a bold move."
Returning as Assembly chairs are: Morse Arberry of Las Vegas, Ways and Means; Bernie Anderson of Sparks, Judiciary; Bonnie Parnell of Carson City, Education; Ellen Koivisto of Las Vegas, Elections, Procedures, Ethics and Constitutional Amendments; Marilyn Kirkpatrick of North Las Vegas, Government Affairs; Jerry Claborn of Las Vegas, Natural Resources, Agriculture and Mining; Kathy McClain of Las Vegas, Taxation; and Kelvin Atkinson of Las Vegas, Transportation.
Anderson was reappointed by Buckley to serve as speaker pro tem. Horne and Smith also will serve as assistant majority whips.
Contact Las Vegas Review-Journal Capital Bureau Chief Ed Vogel at evogel@ reviewjournal.com or 775-687-3901.