London tabloid sees costly split
February 18, 2009 - 10:00 pm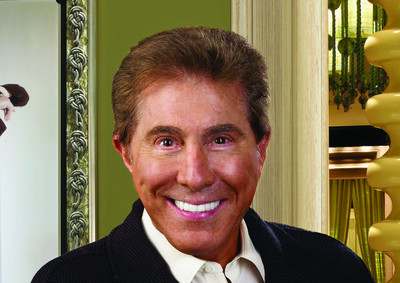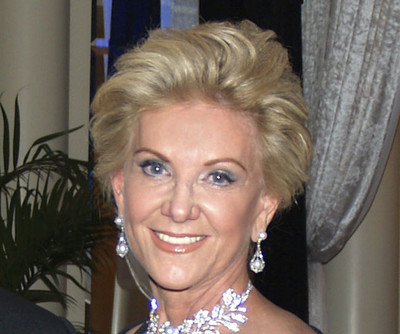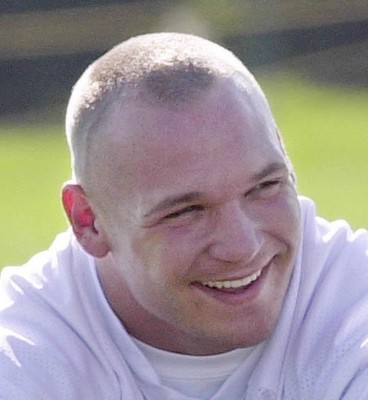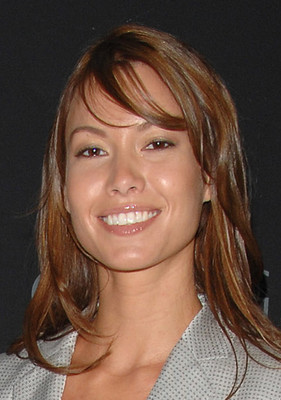 A British newspaper is speculating that the Steve and Elaine Wynn split could become the most expensive divorce settlement in entertainment history.
London's Daily Mail noted that basketball superstar Michael Jordan reportedly paid $168 million to his ex-wife, Juanita. They divorced about two years ago, 17 years after getting married in Las Vegas.
The published report noted that, under U.S. law, Wynn's wife, who has helped him become a billionaire, would be entitled to half.
The other woman has been identified as British socialite Andrea Danenza Hissom, a 40-something mother of two teenage sons, according to The New York Post's Page Six gossip column.
To see a photograph of Hissom, go to: http://news.lalate.com/2009/02/16/ andrea-hissom-photo/
Hissom's father, financier Victor Danenza, fled to France in 1976 from New York after the FBI investigated him in connection with fraudulent stock market deals.
British authorities investigated him in 1992 regarding other fraudulent stock deals, according to reports.
Hissom was married to London-based investment broker Robert Davis Hissom.
Wynn and his girlfriend have been rendezvousing on his yacht on the Caribbean island of St. Bart's, according to sources. They reportedly met on the French Riviera last summer.
PLAYING FOR KEEPS
Local media personalities Lorraine Blanco and Mitch Moss got engaged on Valentine's Day. They had just finished a marathon game of Monopoly on Playstation 3 when Mr. Romance got down on one knee and popped the question.
Her response: Game on. Their wedding is a go this fall, probably in Las Vegas, said Blanco, a reporter and weekend anchor at KVVU-TV, Channel 5.
After hitting it off during Blanco's first appearance last April, Moss kept having her return as a guest on "Afternoon Gridlock" (KWWN, 1100 AM), which he still co-hosts. He also is program director for the station, an ESPN affiliate.
THE SCENE AND HEARD
Chicago Bears All-Pro linebacker Brian Urlacher with George Clooney's ex, Sarah Larson, at The Bank (Bellagio). "They were holding hands, definitely on a Valentine's Day date," a spy said. A year ago on Valentine's Day, Larson and Clooney painted the town red. Urlacher has had his hands full in the past year with a custody battle involving Tyna Robertson, mother of his 3-year-old son. The former exotic dancer has had an $11 million judgment filed against her, saying she made false sexual assault claims against "Riverdance" star Michael Flatley. She says it occurred in Las Vegas. …
Stephen Steelman, a 2002 graduate of Bishop Gorman High, has landed his first big-screen role. He's in the "The Lodger," a remake of suspense master Alfred Hitchcock's first thriller, "The Lodger: A Story of the London Fog." Steelman, 25, appears in several scenes with co-star Alfred Molina, who played Dr. Octopus in "Spider-Man 2." Steelman's father, Paul, is a local hotel-casino architect. …
Encore headliner Danny Gans taped a show with CNN's Larry King on Monday in Los Angeles. It will air in the next two weeks. Flamingo headliner Donny Osmond, a correspondent for "Entertainment Tonight," has a Gans interview airing tonight.
SIGHTINGS
Former President Bill Clinton having a midnight dinner Monday at Bobby Flay's Mesa Grill at Caesars Palace with a group that included Clark County Commissioner Rory Reid and Steve Bing, the film and music producer who has been a major Democratic donor and FOB, Friend of Bill, over the years. Clinton was in town to attend a fundraiser at the Springs Preserve for Reid, who is laying the groundwork for a run for governor. … Mayor Oscar Goodman and his wife, Carolyn, dining Tuesday night at Lotus of Siam. "We're celebrating the Cleveland Clinic's decision to come here," the mayor said. "This is bigger than getting 10 NBA franchises."
THE PUNCH LINE
"What's the deal with Joaquin Phoenix?" — From David Letterman's "Top Ten Things Abraham Lincoln Would Say If He Were Alive Today."
Norm Clarke can be reached at (702) 383-0244 or norm@reviewjournal.com. Find additional sightings and more online at www.normclarke.com.