LV man wants to vacate guilty plea in wife's death
September 26, 2007 - 9:00 pm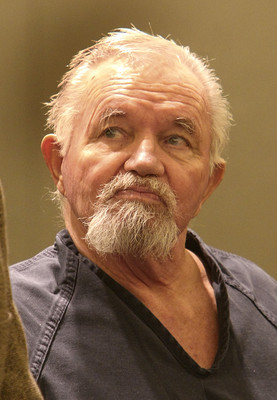 Michelle Perkins never met her biological mother, Jan Sites.
A year after she had reconnected with Sites via letters and phone calls, the 60-year-old woman vanished again from Perkins' life, this time forever.
Sites' body lies discarded in pieces somewhere among the garbage of the Apex landfill, authorities believe.
Perkins flew from Kentucky to Las Vegas to speak Tuesday at the sentencing of her mother's husband, William Sites, who pleaded guilty in June to murder. Perkins and her aunt, Cindy Todd, told District Judge Valorie Vega what the loss of Jan Sites has meant to them.
"My three children never got to meet their grandmother," Perkins said.
Todd had not spoken to her sister in about 10 years. Despite their estrangement, the day Todd learned at work that her sister was missing "was one of the worst days I'd ever incurred," Todd said.
Vega wound up not sentencing Sites on Tuesday, however, because he wants to withdraw his guilty plea. He says he had ineffective counsel.
Deputy Public Defender Norman Reed requested that the sentencing be postponed for at least a week so another lawyer can review William Sites' claim about his legal representation.
Police believe Jan Sites died Oct. 8, 2005. Several months went by as loved ones, including Perkins, 38, tried to speak with her.
In February 2006, officers stopped by the Sites' apartment at 6301 W. Vegas Drive to try to check on Jan Sites because she had been reported missing. William Sites told them that he had a falling out with his wife of 18 years and she had moved to California.
In subsequent interviews with police, William Sites divulged his wife had been belittling and demeaning him during an argument. He alleged that she tried to attack him with a knife, but he pushed her and her head hit a statue, causing her to bleed to death. In another interview, however, he told police he had hit her on the head at least once with a hammer that he had pulled from under the bed.
Perkins said she learned from authorities that he had positioned her mother's corpse in a recliner and left her there for three days. William Sites then bought a hacksaw with his wife's debit card at Home Depot and dismembered her in the hallway bathroom. He bagged and scattered her body parts in trash bins throughout the apartment complex as he walked their dog.
Reed had argued the slaying was not murder and that Jan Sites had been aggressive toward her husband and tried to attack him. Reed said he had the hammer under the bed for protection.
"Her own sister (was) estranged from her for 10 years. The other family members, even her doctor, said Jan was a difficult woman," Reed said.
In 2004, an investigator had helped Perkins locate Jan Sites, and Perkins sent her a letter.
"We tried to recover 35 years of lost time," she said. She said they wanted to take it slowly. According to court documents, they had arranged to meet once, but Jan Sites, who used a walker and a wheelchair to get around, was unable to make the trip to Kentucky.
Jan Sites' job at Bank of America allowed the couple to take many trips, Perkins said, recalling the couple's vacations.
William Sites worked as an independent contractor for the Review-Journal from June to October 2006 running replacement newspapers out to subscribers who had missed deliveries.
"This man owes everything to the woman that he killed. This is what I knew about my mom," Perkins said.
Sites was also charged with stealing $2,500 of his wife's Social Security money.
According to the plea agreement, Sites pleaded guilty to: second-degree murder, punishable by 10 to 25 years in prison or 10 years to life in prison; theft, which carries a penalty of one to 10 years in prison; and destroying evidence, a gross misdemeanor which carries up to a year in jail; second-degree murder, punishable by 10 to 25 years in prison or 10 years to life in prison and theft, which carries a penalty of one to 10 years in prison.