LV police pursue man in slaying
October 24, 2008 - 9:00 pm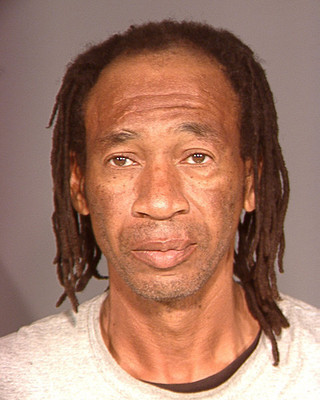 A 57-year-old man died after a fight that began Wednesday at a Salvation Army, Las Vegas police said Thursday.
The victim's identity was not released.
Police seek Marleau Bruce Miller, 49, in connection with the killing.
The fight was at 1:43 p.m. Wednesday at a Salvation Army at 33 W. Owens Ave., near Main Street, police said.
Sgt. Russell Shoemaker said the fight moved to the nearby railroad tracks, where it is believed the victim sustained fatal injuries. The victim was taken to University Medical Center, where he died.
Miller is 5 feet 10 inches tall and weighs about 160 pounds, police said. He has brown eyes and long black hair, possibly in dreadlocks. He is believed to be armed and dangerous.
Police said Miller frequents the area near Las Vegas Boulevard and Owens Avenue.
Shoemaker said Miller is believed to be homeless.
Anyone with information in the case can call homicide detectives at 828-3521.