LVCVA, ad agency defend deal
November 30, 2008 - 10:00 pm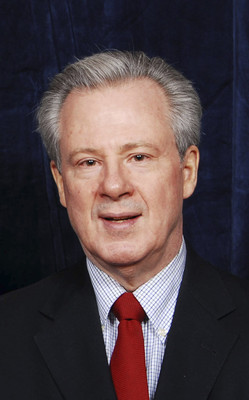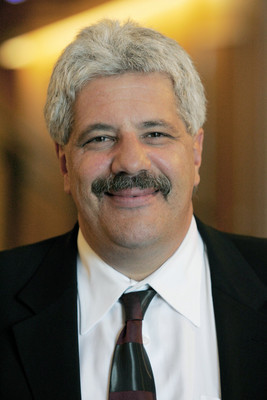 An audit of the Las Vegas Convention and Visitors Authority found that over a seven-year period payments to the politically well-connected R&R Partners advertising agency departed from terms of its contract and resulted in overcharges to the authority.
It was found that an R&R subsidiary was paid commissions based on estimates of costs, rather than documented actual costs, and the subsidiary was paid higher commissions than the contract allowed.
Yet the convention authority chose not to seek to quantify or recover all of those overpayments, reasoning the cost of calculating the overcharges could exceed the amount recovered.
The audit and other public records were compiled by an investigative reporter working for a government watchdog group.
Other findings in a review of public records include:
•R&R is paid a 17.65 percent commission on the purchase of more than $40 million of broadcast and cable advertising per year, yet the price paid for the commercial time is considered proprietary and not specifically documented to LVCVA.
•Besides its commissions, R&R is paid more than $552,000 a year to do publicity and research.
•LVCVA personnel were supposed to preapprove in writing certain expenses above $500. Instead of actually getting that approval, however, R&R was provided a rubber stamp bearing the signature of an LVCVA executive. That practice ended after the audit.
LVCVA President Rossi Ralenkotter said the issues either have been fixed or were proper procedures that didn't need changing. He defended the increasingly close relationship with R&R, saying, "They probably have close to 50 people who are working with the LVCVA staff at any given time. It saves us having to hire more people."
In fact, Billy Vassiliadis, R&R Partners chief executive officer, said a compensation consultant reviewing his staff calculated that it takes the equivalent of 60 full-time positions to meet the company's obligations to LVCVA.
"Just estimating, there might be 40 individuals who don't do anything else," Vassiliadis said.
That's out of the company's entire roster of 250, of which 170 are based in Las Vegas.
John Dougherty of Tempe, Ariz., a freelance investigative reporter whose credentials include stories on the "Keating Five" scandal, organized a systematic examination of LVCVA records on behalf of the Nevada Policy Research Institute. The inquiry was part of a larger Transparency Initiative, which has been NPRI's top priority in 2008.
Stephen B. Miller, NPRI vice president for policy, describes his organization as "conservative or libertarian or right-wing," but Dougherty's byline has appeared often in left-of-center publications such as the conservationist "High Country News."
Miller said he and the Nevada Policy Research Institute's vice president for communications, Andrew Matthews, are former journalists who are more interested in finding an objective and competent reporter than on sharing their political philosophy.
"We had to make it real clear to him the terms: that all we wanted was a story about transparency," Miller said.
Some of the relevant documents will be posted on the NPRI Web site: Transparentnevada.com.
Dougherty said he did few interviews in his six-month inquiry but gathered 10,000 pages of documents, mostly through public records requests to the LVCVA, and organized them.
Miller said, "I would think that we have turned up enough anomalies, to speak tactfully, that there ought to be a fuller, official look at the situation. … That would mean a full, first-class, top-to-bottom independent audit, looking at finances and performance both, by a top-flight major national accounting firm."
He also said, "I think the state Legislature should take a new look at the laws under which the LVCVA operates.
"Public authorities all over the country are getting in hot water because they are given so many of the privileges of private businesses, they start thinking of themselves as privileged, when they in fact have the fiduciary responsibilities of a public body.
"The heart of our position is that there are many things the private sector does better than government. Tourism marketing is one of them. And if it were left to the private sector, many of the obvious problems would disappear."
The Nevada Policy Research Institute made copies of its documentation available to the Review-Journal in advance of the Web posting.
LVCVA receives about $227 million a year in hotel room taxes, and spends more than a third of it with R&R.
"The LVCVA will pay R&R Partners approximately $87 million in FY2009 for its advertising campaign and other services," Miller and Dougherty said in a letter accompanying the documents.
"This is equal to the combined room tax revenue received by Clark County, Las Vegas, Boulder City, Henderson, North Las Vegas and Mesquite and significantly more than the $76 million received by the Clark County School District."
Some questionable practices regarding the advertising agency were discovered in the LVCVA's internal audit in 2007, yet LVCVA personnel presented the audit's findings only briefly — characterizing them as minor problems that already had been resolved — in an October 2007 meeting of the LVCVA's audit committee.
The audit report itself, however, classified some of its content as "executive level comments" and defined that term as "actual or likely violations of laws, regulations or control deficiencies that could result in significant financial loss to the authority or result in bad publicity. Also, control deficiencies that require the President's attention to adequately address the situation."
Although LVCVA's contract with R&R specifically states it covers R&R subsidiaries, the audit found an event-organizing subsidiary, R&R Live, sometimes billed in excess of the contracted 17.65 percent commission, up to as high as 43 percent.
Further, commissions were based on estimates, rather than actual costs, and commissions were paid on some expenses, such as travel, that were supposed to be reimbursed at cost.
For services of its own personnel, R&R Live billed $286 to $1,144 a day; the contract called for $70 an hour.
Although some overcharges discovered in the audit were repaid, no effort was made to determine the extent of or recover overcharges from several years before the audit.
Jon Reese, the director of internal audit, decided the potential recovery wouldn't equal the costs of pursuing the matter, Ralenkotter said.
In addition to R&R's commissions on placing advertising, it is paid $70 an hour for creating commercials and related services.
Additionally, R&R has a side agreement to do public relations and research for LVCVA. Worth $312,000 when the deal was struck in 2000, the side agreement now generates $552,000 a year for R&R.
There was no competitive bid.
Ralenkotter said, "We directed the agency to expand and provide us those services, under section 3.05 of the contract. And all these activities are integrated. We're not required to go to bid for professional services, but the more important part is it is integrated and we needed maximum effect for our dollars."
Vassiliadis elaborated, saying, "Many companies pay for advertising and PR services separately; most of our clients pay for them separately. We actually charge LVCVA about a third of what our PR fees normally would be because of the size of the ad contract, and also because Rossi wasn't willing to pay the market rate. We lose money on their PR. But that's OK with us; it's like the old days when Las Vegas lost money on the buffets and made it back on the casinos."
He continued, "We're not just an advertising company anymore, but a communications company. We've developed the services our clients need. We have given them services to save them having to hire people themselves."
R&R places about $40 million worth of television advertising each year through Initiative Media Worldwide, which buys air time in quantity and therefore can get it at lower prices than an agency representing a single account.
R&R has a contractual agreement with Initiative Media stating the rate paid per unit of TV time will not be disclosed to LVCVA, said Vince Alberta, vice president of public affairs for LVCVA.
"If the rates they get for us … were publicized, we wouldn't get as good a deal," Alberta said.
Dougherty called that assumption a leap of faith.
"Since R&R Partners charges LVCVA its negotiated rate with IMW, plus a 17 percent commission, R&R Partners has a disincentive to make sure it has negotiated the lowest market rate," Dougherty wrote in his report to the Nevada Policy Research Institute.
Vassiliadis counters that R&R's own personnel perform "shadow buys" of equivalent air time on the same stations to see whether it can get time as cheaply as Initiative Media Worldwide.
They are almost never successful, he said, but, when they are, R&R calls Initiative Media Worldwide and insists upon a lower price.
In addition, R&R subscribes services that track the cost of air time in every market, and checks the prices on their bills against those reported by the independent agency.
"IMW has been below that cost on every buy," Vassiliadis said.
Ralenkotter said R&R passes through enough information to assure LVCVA it is getting rates below market average cost.
"We have that information. We just weren't going to give it to NPRI because it's competitive in nature."
Advertising professionals on the staff of the Review-Journal and a local TV station said confidential billing between a media buyer and an ad agency is not unique to R&R and Initiative Media Worldwide.
But Clark Caywood, director of the graduate program in public relations at Northwestern University, an industry-recognized authority on contracts, said the arrangement between LVCVA and R&R "seems cloistered and inappropriate on its face."
"It would be hard to explain this to a public group concerned with excessive taxes, excessive use of dollars for fees."
Caywood found it odd that R&R gets hourly fees and commissions under the main contract, yet also gets paid a six-figure retainer for services similar to those covered in its main contract.
"If you're on a retainer, you're on a retainer," he said.
Contact A.D. Hopkins at adhopkins@reviewjournal.com or 702-383-0270.