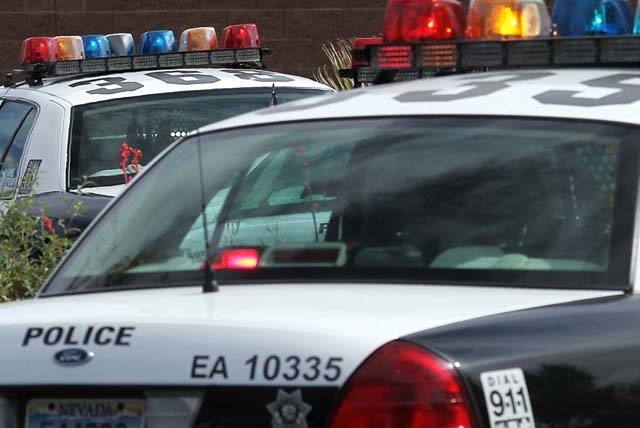 A man was shot Tuesday afternoon near Oakey Boulevard and Las Vegas Boulevard.
Las Vegas police responded to a call about gunshots in the 1700 block of Rexford Drive about 3:30 p.m. They found a man in his early to mid-20s with apparent gunshot wounds in the street or sidewalk area, police said.
The victim was transported to University Medical Center, officer Larry Hadfield. There is no indication his wounds are life threatening.
Police have made no arrests and continue to investigate.
Anyone with information should call the Metropolitan Police Department homicide section at 702-828-3521 or, to remain anonymous, contact Crime Stoppers at 702-355-5555 or online at www.crimestoppersofnv.com.
Contact reporter Maria Agreda at magreda@reviewjournal.com and (702)383-0391