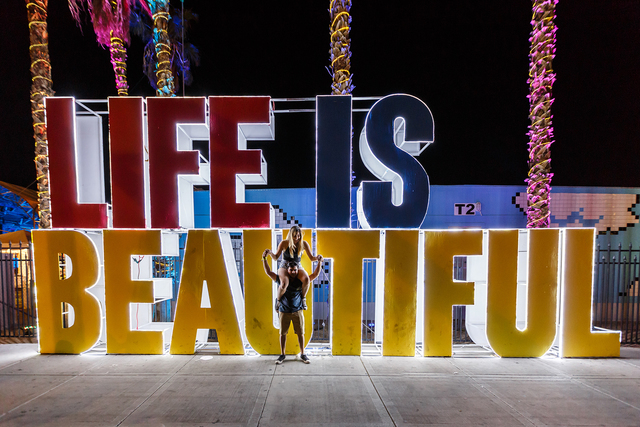 It's difficult to debate the Iraq war with someone pointing a gun in your face.
The Nevada Republican Party's executive director found that out Tuesday after an unidentified man showed up at party headquarters and threatened him with a hunting rifle.
No one was hurt in the incident and, according to authorities, the man with the gun and strong political opinions was still at large Tuesday afternoon.
GOP chief Zachary Moyle said the man showed up at the party's office at Sahara Avenue and Durango Drive about 12:30 p.m.
Nothing about the man seemed threatening. He drove a late model Mercedes with California license plates, and was wearing khakis, a navy blue blazer with a blue shirt and red tie.
But the situation turned weird quickly.
Moyle said the man ranted about America's dependence on oil and the Iraq war.
The man said he had two brothers serving in Iraq and didn't want President Bush to veto the emergency war spending bill that sets a timeline for the withdrawal of U.S. troops from Iraq.
The bills passed the House and Senate but Bush has said he will veto them.
While in the office, the man told Moyle he wanted to show the Republican his gun. Wanting to get the man out of the office, Moyle agreed.
They walked to the trunk of the man's Mercedes and he opened it.
But rather than pull out a weapon he showed Moyle a copy of "Letters and Speeches," a collection Theodore Roosevelt's writings and speeches.
"I think you should read this. It's about a real Republican," the man said, according to Moyle.
He then pulled out a hunting rifle and pointed it in Moyle's face.
"If this bill gets vetoed, I'm going to come back," he said.
The man put the gun back into his trunk and stormed back into the office. Moyle said the man gave the staff at the office his cell phone and then pulled down two framed photos of Bush and Vice President Dick Cheney that were hanging on an office wall.
"He asked if he could pay for them (the photos)," Moyle said. "I told him, 'No, they're on us.'"
The man left and the authorities were called.
The U.S. Secret Service, which is investigating, didn't return phone calls for comment. Las Vegas police said the man hadn't been taken into custody late Tuesday afternoon.