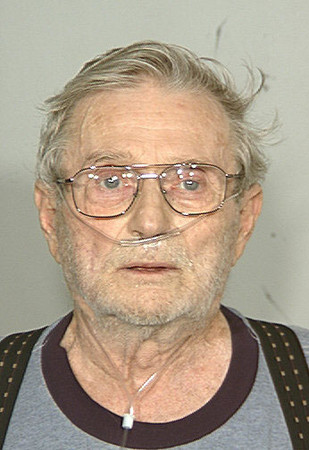 Prosecutors are not going forward with the most recent charge against Benito Catello, the self-proclaimed prophet accused of sexual misconduct.
It wasn't clear Wednesday why that decision was made.
The charge of open and gross lewdness against Catello, 76, came about this week after Las Vegas police said they identified a third victim. The victim told police that Catello fondled her while she was naked.
The woman said that Catello molested her when she was a teenager in 2008 and that she didn't tell anyone because she was afraid her family would be excommunicated from Catello's church, called the Ministry.
Catello was scheduled to appear in Las Vegas Justice Court on Wednesday but couldn't attend the hearing because he was in a hospital, said his attorney, Mace Yampolsky.
Catello was scheduled to undergo bypass surgery, Yampolsky said. "He's quite ill," he said.
Catello ran the church out of his house near Owens Avenue and Mount Hood Street. Authorities arrested him July 3 and charged him with 29 felonies for sexual misconduct with two juvenile members of his church.