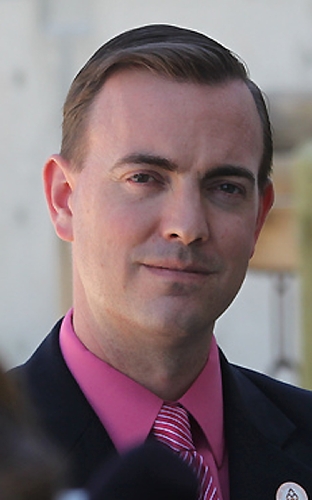 The mayor of Utah's second-largest city has apologized to a California man for using his photo without permission while the mayor freelanced a series of articles to promote his city under an alias.
West Valley City Mayor Mike Winder said he apologized to one-time professional tennis player Peter Burwash of Carmel Valley, Calif., during a phone conversation Saturday.
Winder wrote more than a dozen articles this year under the name Richard Burwash, an alias he found on the Internet and swiped from the real-life man from California, along with the photo.
Peter Burwash, 63, also is a motivational speaker, author of 10 books and founder of the world's largest tennis management firm.
Winder submitted Peter Burwash's photo for inclusion on a list of contributors for a freelance network that submits stories to news media partners, including the Deseret News and KSL in Salt Lake City.
"He was really disappointed by what I did, as he should be. It wasn't right what I did," Winder said. "But he's a good man and a gracious man, and I appreciate that he accepted my sincere apology."
Peter Burwash said though he considered the unauthorized use of his photo a form of identity theft, he accepted Winder's apology after he agreed to make a donation to three girls' schools in India that his daughters helped finance.
While neither Burwash nor Winder would divulge the amount of the donation, Burwash said it was enough to put three girls through school for a year in India.
Winder unapologetically revealed himself last week, saying he took the approach to writing upbeat articles about West Valley City under an alias because he thought the media spent too much time on crime coverage about his city.
He used the alias in his contacts with editors of the freelance network, Winder said, and sub­mitted Peter Burwash's photo when the editors asked for a photo for their list of contributors.
"I went into Google Image and said 'here's a good-looking man' and pulled his photo off it," Winder said. "I feel horrible about it now."
Peter Burwash said he was shocked when he started getting calls about it. "It's one thing if you're a 16-year-old student," he said. "But he's a high-profile person in a state known for a good set of ethics. When you deceive someone, it doesn't set well."