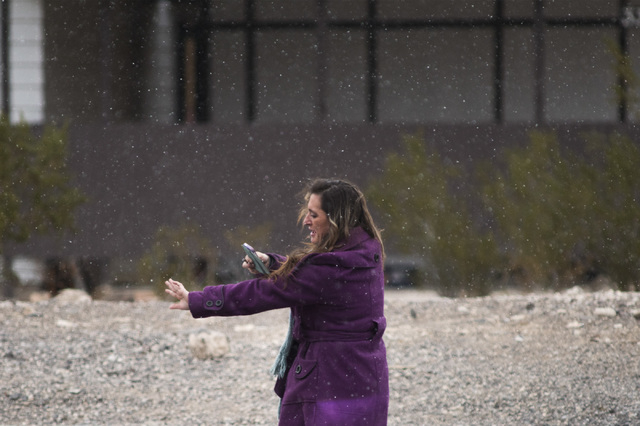 SALT LAKE CITY — McCarran International Airport is warning of possible delays after flights were suspended at Salt Lake City International Airport when a cargo plane slid on a taxiway made slick by a winter storm.
"TRAVEL ALERT – Winter weather has caused flight operations @slcairport to be temporarily suspended this morning. Check your flight's status," McCarran airport officials tweeted on Thursday.
Flights out of McCarran International Airport heading to Salt Lake City are experiencing about between a one and four hour delay, according to the Federal Aviation Administration website.
The FAA controls airspace, so they're the ones who give a red or green light to whether flights take off or land, airport spokeswoman Christine Crews said.
Salt Lake Int'l spokeswoman Barbara Gann said flights were canceled or diverted around 9:30 a.m. Thursday. Crews are working to de-ice and sand the runways.
The Federal Aviation Administration says the Boeing 757 cargo plane landed safely but slid on the ground.
FAA spokesman Allen Kenitzer says nobody was injured and the cargo plane was not damaged.
Gann called it a minor incident. But she says the airport was forced to halt operations for all flights because of slippery conditions.
The National Weather Service says Utah's Wasatch Front can expect several inches of snow Thursday.
The Las Vegas Review-Journal contributed to this report.
Top image credit: ksl.com