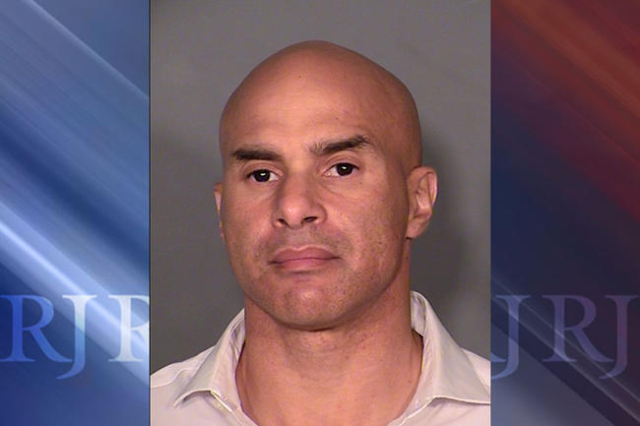 Three Southern Nevada physicians were taken off regulatory probation Friday, including a Las Vegas orthopedic surgeon accused of throwing drug-fueled sex parties at his Henderson home and at the Trump Hotel.
Dr. Andrew Martin declined to answer any questions after his appearance before the Nevada State Board of Medical Examiners at the Westgate.
One year ago Friday, the board placed Martin on probation subject to various conditions, including the reimbursement of about $1,450 for the investigation of his case.
The board also lifted probation for Dr. Sean Su, a family practitioner barred by the board from performing cosmetic procedures, and Dr. Arlyn Valencia, a neurologist who failed drug tests.
Martin's license to practice medicine was suspended in September 2014 after he admitted to using drugs that police found in his Henderson home, including cocaine, hallucinogenic mushrooms, marijuana and ecstasy. In December he was put on probation and allowed to resume practicing medicine as long as he submitted to random hair and urine screens at his own expense and tested clean for alcohol or controlled or dangerous drugs, other than prescriptions.
Martin remains on probation related to his criminal case. In June, he was ordered to serve up to five years of probation after pleading guilty to three felony counts of possession of a controlled substance.
If Martin refrains from drugs and alcohol during the probation, the charges could be dismissed.
After police raided one of the parties, Martin initially faced 10 drug charges, including three counts of trafficking a controlled substance. A plea deal was negotiated in part because Martin had voluntarily sought substance abuse treatment before he was indicted.