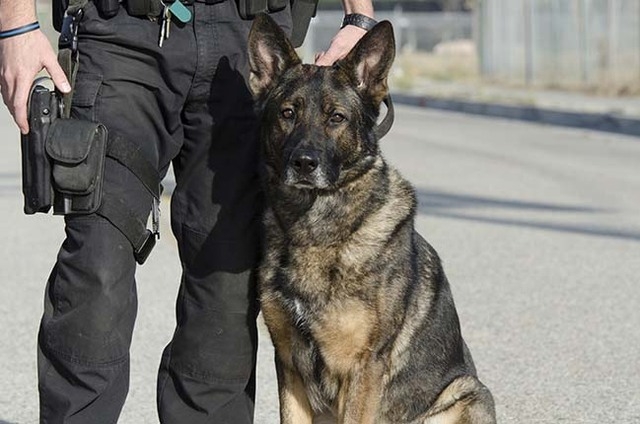 The Metropolitan Police Department's Fiscal Affairs Committee approved on Monday two legal settlements totalling $125,000 to residents who were injured in separate incidents involving officers.
The largest of the two payouts went to William McKinney, who received $90,000 for injuries he received from a police K-9 dog biting him.
McKinney was napping on a picnic table in a park, where an officer also happened to be with his unleashed K-9, records show.
The dog startled McKinney, who tried to run away. The K-9 then jumped on McKinney and bit him, requiring him to go to University Medical Center and receive surgery.
McKinney subsequently filed a lawsuit against the department on Sept. 25 in Clark County District Court.
Martina Geinzer, litigation manager for the Police Department, noted that a K-9 handler is required to have the dog in his care, custody and control at all times.
Las Vegas Councilman Ricki Barlow asked what repercussions, if any, there are for the officer involved.
Geinzer said the matter is one that would go through an internal review process that could result in a disciplinary action, but declined to comment on what the outcome was for this case, citing employee confidentiality rules.
The department also awarded $35,000 to Francisco Valdez, a pedestrian who was hit by a squad car.
His medical bills from the injury amounted to about $23,000.
The officer's vehicle was northbound on Pecos Road and stopped in the right turn lane at Washington Avenue for a red traffic light.
The officer failed to see Valdez stepping off the curb to cross Pecos westbound and hit him, knocking him down.
When the officer made the turn, the car's lights and sirens weren't running, Geinzer said.
Contact reporter Ben Botkin at bbotkin@reviewjournal.com or 702-405-9781. Follow @BenBotkin1 on Twitter.