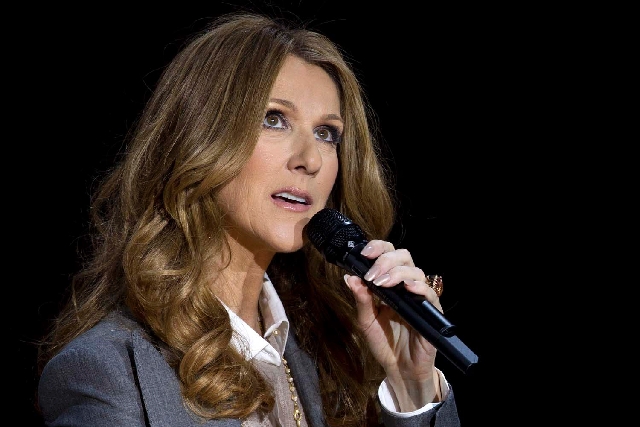 Las Vegas may have bragging rights to the third largest basketball arena in the world if MGM Resorts' planned arena exceeds 22,700 seats.
For now, Jim Murren, MGM Resorts International chairman and CEO, is referring to it as "a 20-odd thousand-seat arena." but he made it clear the company has big plans.
By combining the new arena "with the two we already own, we will cement Las Vegas dominance on the global stage for all forms of entertainment — athletic and theatrical entertainment," said Murren, speaking at length about the project for the first time since it was announced four weeks ago.
Murren acknowledged he "struggled" with the arena issue for a decade before taking the plunge.
"We were trying to find the right location, the right partners, the right time. I think we've accomplished those objectives," said Murren.
"AEG is a great partner, globally reknown in entertainment, and we have a lot of property here but we found the right location that I think will create a nexus of entertainment activity around CityCenter, New York-New York, Monte Carlo and the whole Mandalay mile and I think the town is ready for this."
He said "overwhelming positive feedback" came from all parties after the MGM Grand Garden (about 13,000 ) served as host site of the Pacific 12 Conference men's basketball tournament.
If the new area's capacity exceeds 22,700, it would give Las Vegas the largest basketball arena in the West, surpassing Provo, Utah's Marriott Center, the home of Brigham Young basketball.
Only the 34,616-seat Carrier Dome in Syracuse, N.Y., and the 23,500-seat Rupp Arena in Lexington, Ky., would be larger.
The MGM Resorts arena, which would open in 2016, would be built near the Monte Carlo and New York-New York.
Asked whether plans for the arena include interest in bidding for NCAA regional basketball tournaments, Murren didn't tip his hand.
The business model, said Murren, is not predicated on having either a professional sports team or a college tournament.
"That's why I am excited about this because it's complementary to what we support at UNLV for a stadium, and I think that the kids and the alumni deserve to have a stadium to improve campus life, and the combination of a football stadium and a brand new state-of-the-art arena, combined with the other theaters and arenas in town, what city in the world could compete with us?"
THE SCENE AND HEARD
Celine Dion can keep a secret. Can she ever. Turns out she agreed to a five-year contract extension at Caesars Palace two years ago, not long after starting her latest three-year deal. The Journal de Montreal reported this week she'll be at The Colosseum until 2019. It was reported here on Aug. 5 that she had committed to a "very long-term extension" at Caesars Palace, "longer than her previous deals."… Coming soon: MGM Resorts has another major announcement ready to pop.
THE PUNCH LINE
"There was a big upset this weekend in the NCAA tournament, when San Diego State was upset by 15th seed Florida Gulf Coast University. Yeah, Florida Gulf Coast University. Even the University of Phoenix Online was like, 'Who?' " — Jimmy Fallon
Norm Clarke's column appears Sunday, Wednesday and Friday. He can be reached at 702-383-0244 or email him at norm@reviewjournal.com. Find more online at www.normclarke.com. Follow Norm on Twitter @Norm_Clarke. "Norm Clarke's Vegas," airs Thursdays on the "Morning Blend" on KTNV-TV, Channel 13.