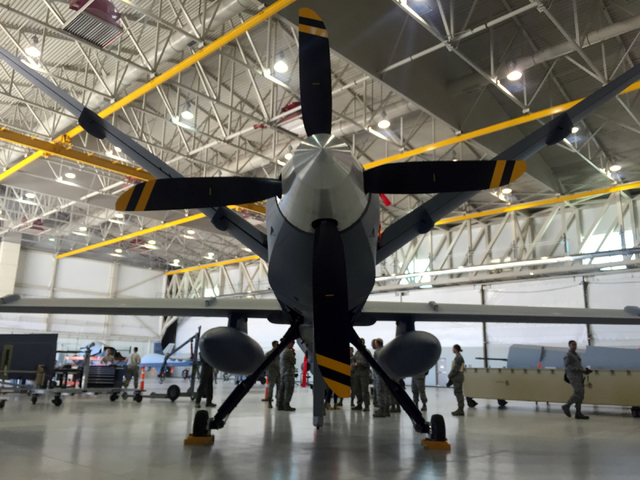 Organizers of an anti-drone protest at Creech Air Force Base said five from their group of 20 intruded the base Wednesday night to deliver a letter to the 432nd Wing commander but Air Force public affairs officials said none from the group gained access to base.
"We are not aware of any arrests," the 99th Air Base Wing public affairs staff said in an email Thursday. "Individuals without military affiliation approached the entry control point … but did not gain access to the installation. The protesters were verbally directed back to the demarcation line and eventually departed."
A news advisory from the anti-drone group, Code Pink, says the base at Indian Springs, 45 miles northwest of Las Vegas, "is the site of control for CIA and Pentagon targeted drone killings that terrorize communities and remotely kill civilians in Afghanistan, Pakistan, Yemen, Iraq, Somalia and elsewhere"
The 432nd Wing at Creech had no immediate reaction to the letter that protest organizers said urges wing commander Col. Case Cunningham to end drone warfare.
Contact Keith Rogers at krogers@reviewjournal.com or 702-383-0308. Find him on Twitter: @KeithRogers2