Air Force, UNLV to foster cost-saving innovations
Updated July 21, 2017 - 11:48 pm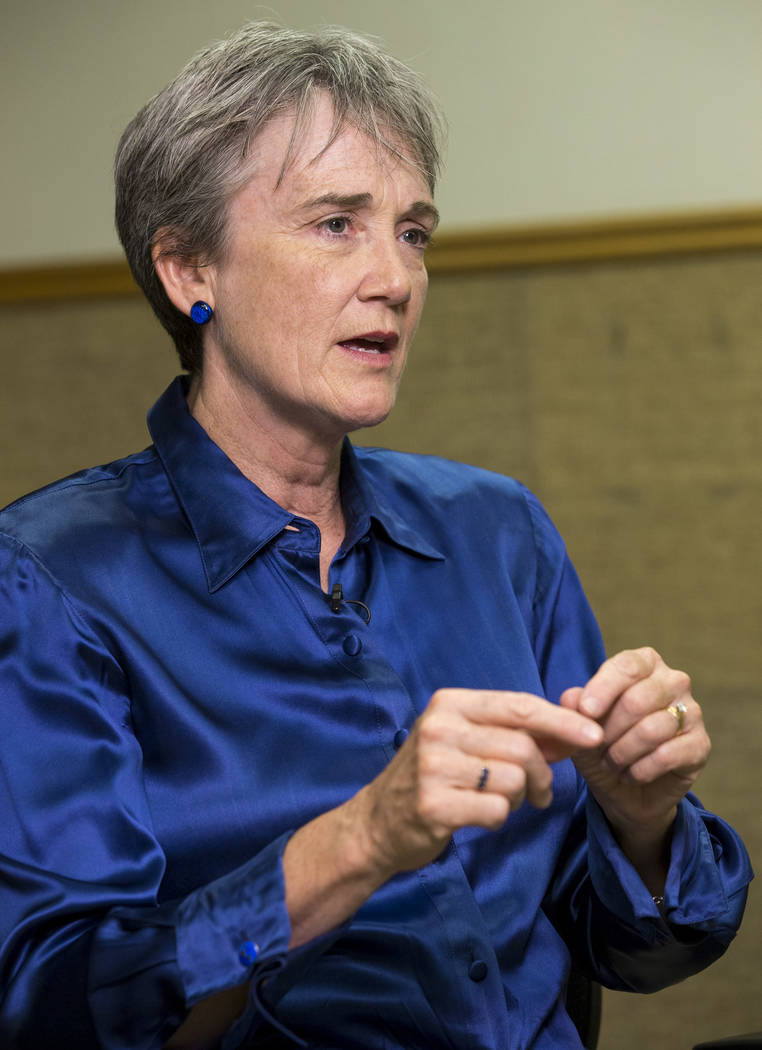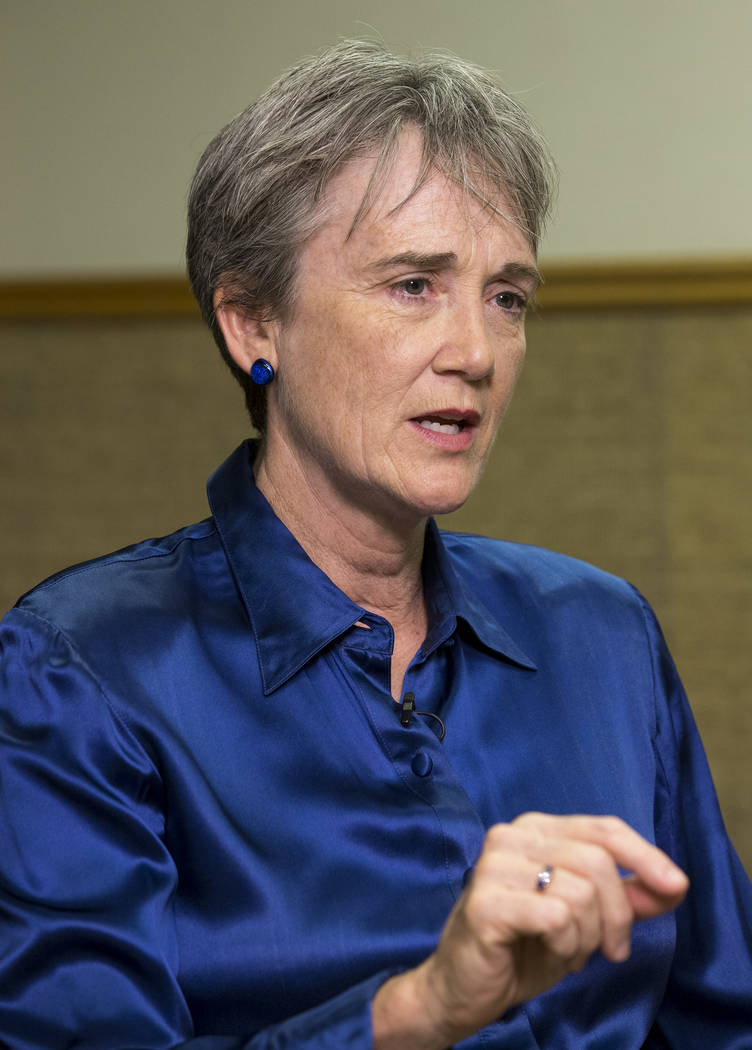 UNLV's Center for Entrepreneurship will become a storefront for a $2 million national program that the Air Force will launch next year to attract innovators, Air Force Secretary Heather Wilson said Friday in an exclusive interview with the Las Vegas Review-Journal.
She said the program, known as AFwerX, aims to streamline military aircraft maintenance, address software problems and find better ways to perform other tasks, Wilson said.
"Sometimes the most interesting innovations come out young people who say, 'I really don't want to waste my time doing this. There's got to be a better way,'" she said at Nellis Air Force Base as she wrapped up a weeklong visit to Southern Nevada.
The program is modeled after one developed by the U.S. Special Operations Command in Tampa, Fla., called SOFWERX — a partnership with the Doolittle Institute "to bring the right minds together to solve challenging problems," according to that program's website.
Similarly, the AFwerX office near UNLV's campus will be used to collect ideas from academia, small businesses, innovative students and faculty and funnel them to the Air Force, where they "can help the Air Force increase lethality at a lower cost," according to an Air Force statement.
Wilson said the new commander of the U.S. Air Force Warfare Center, Maj. Gen. Peter Gersten, will be the "pied piper" charged with getting AFwerX running and leading bright young minds to the Air Force's doorstep.
"We have to be able to innovate faster," she said. "I know the Air Force is hard to do business with if you're a small-business person or an entrepreneur. And we also know there are people out there with answers to problems, things we need to do, innovations we need to bring in that we have to engage."
Wilson, an Air Force veteran and former Republican congresswoman from New Mexico, described an example from SOFWERX where a student developed a tool so he could work on his motorcycle engine without having to take it entirely apart.
"We have the same problem with a lot of our engines (that are) very complicated, very hard to get in. He came in and showed us that tool. We took it out, let our maintainers use it, modified it a little bit and it is now being used across the Air Force," she said.
The upshot is that aircraft need less downtime for maintenance, resulting in cost savings and quicker return to operations.
"We're going to change the way we do business with entrepreneurs. The first site will be here in Las Vegas, and there will be at least two more sites that we'll set up this year," Wilson said.
The Air Force plans to spend $2 million on AFwerX the first year.
"Probably in the first three years it will be a $7 million effort," she said, adding, "We're talking about small pieces of money for entrepreneurs. These are the garage guys."
Contact Keith Rogers at krogers@reviewjournal.com or 702-383-0308. Follow @KeithRogers2 on Twitter.