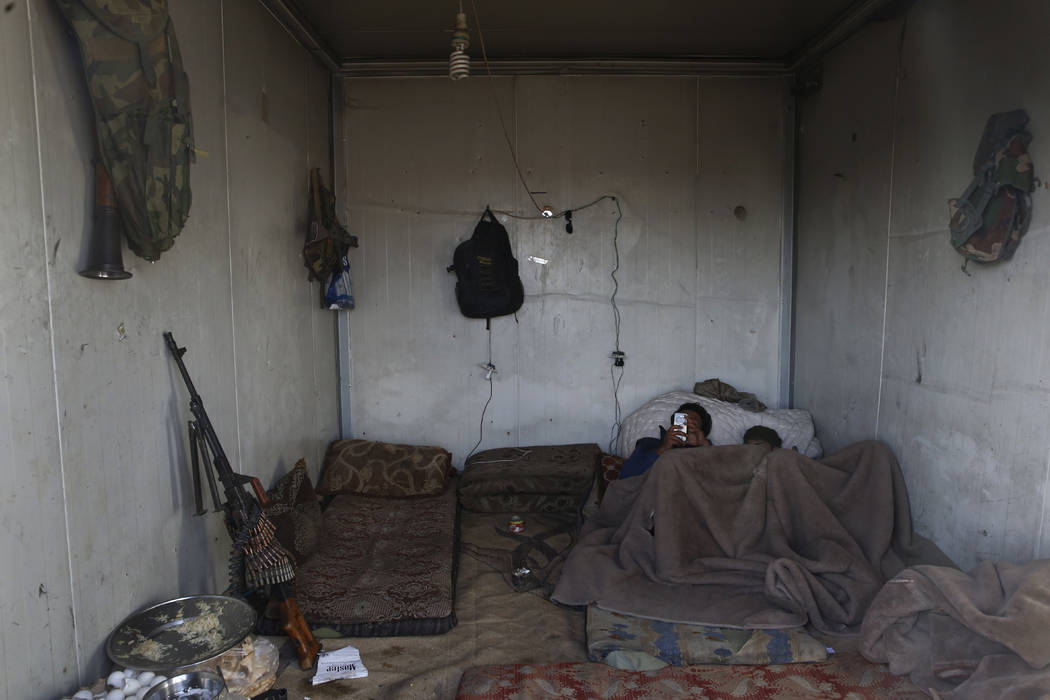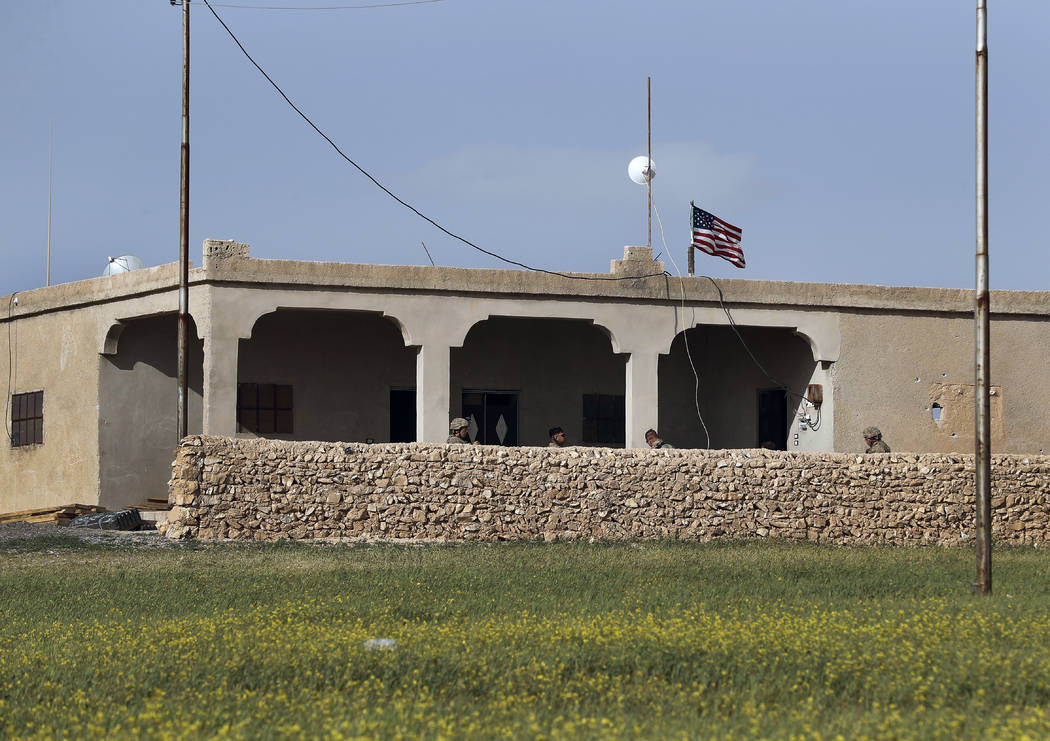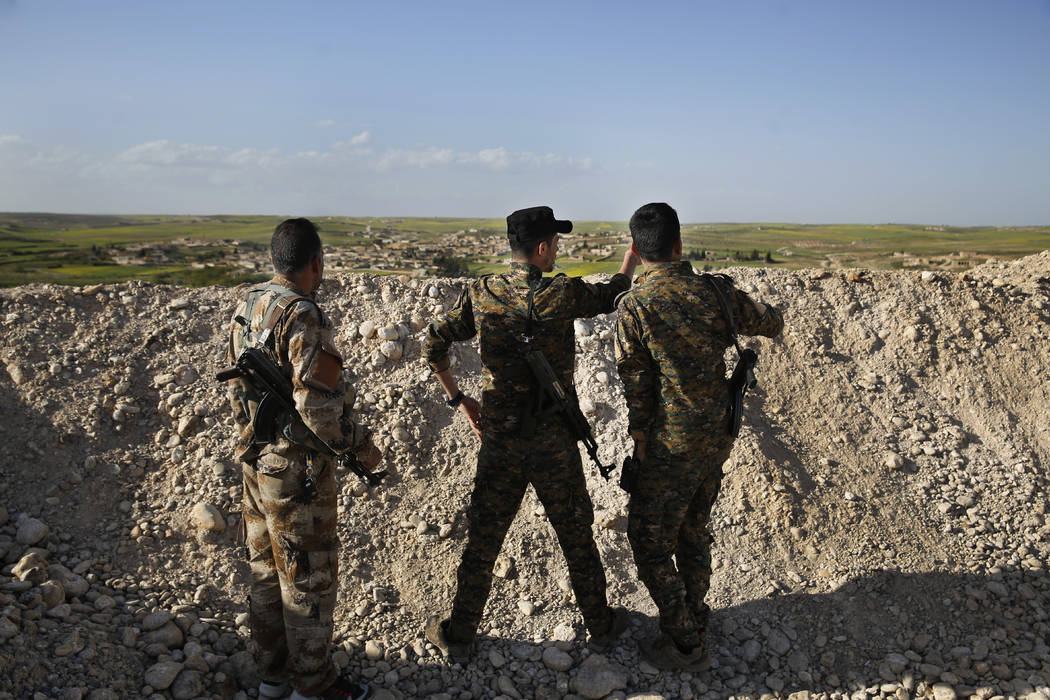 KOBANI, Syria — A roadside bomb in northern Syria killed two coalition personnel, including an American, and wounded five others in a rare attack since the U.S.-led coalition sent troops into the war-torn country, the U.S. military and a U.S. defense official said Friday.
The military did not say where the attack took place or give the nationalities of the other casualties but it came hours after a local Syrian official said that a roadside bomb exploded in the tense, mixed Arab-Kurdish town of Manbij that is not far from the border with Turkey.
Manbij is under threat of a Turkish military operation. Ankara says Syrian Kurdish militiamen it views as "terrorists" and an extension of Kurdish insurgents inside Turkey is in control of the town.
The U.S. military statement said the attack happened Thursday night and that the wounded were being evacuated for further medical treatment. The statement said details were being withheld pending further investigation.
A Department of Defense official in Washington said one of the two killed was an American service member and the other was of another nationality that the official would not specify.
No other information about the American was immediately available. The official spoke on condition of anonymity because details had not yet been publicly released.
Earlier on Friday, U.S. military spokesman Col. Ryan Dillon couldn't immediately say who was behind the attack.
"There is an investigation under way to identify who they could possibly be. We have our initial assessment and thoughts on that but we won't provide until the investigation is complete," he said.
Dillon declined to give the nationalities of the dead and wounded as well as the location of the attack until next of kin notification.
Dillon said the coalition has had fatalities in Syria before.
"Perhaps by different means but there have been coalition deaths in Syria over the course of three years."
Mohammed Abu Adel, head of the Manbij Military Council, an Arab-Kurdish group in the town backed by the U.S., said the bomb went off hundreds of meters (yards) from a security headquarters that houses the council just before midnight on Thursday.
Earlier on Friday, Dillon said an incident involving coalition forces was reported in Manbij but said no more information was available.
The town has seen a number of small explosions, protests and an assassination attempt on a member of the Manbij military council in recent weeks. Local officials blame Turkey and other adversaries for seeking to sow chaos in the town that was controlled by Islamic State group militants until the summer of 2016.
Burns reported from Washington. Associated Press writers Vladimir Isachenkov in Moscow and Bassem Mroue in Beirut contributed to this report.