Army veteran honored for his service at Henderson event
September 22, 2018 - 7:08 pm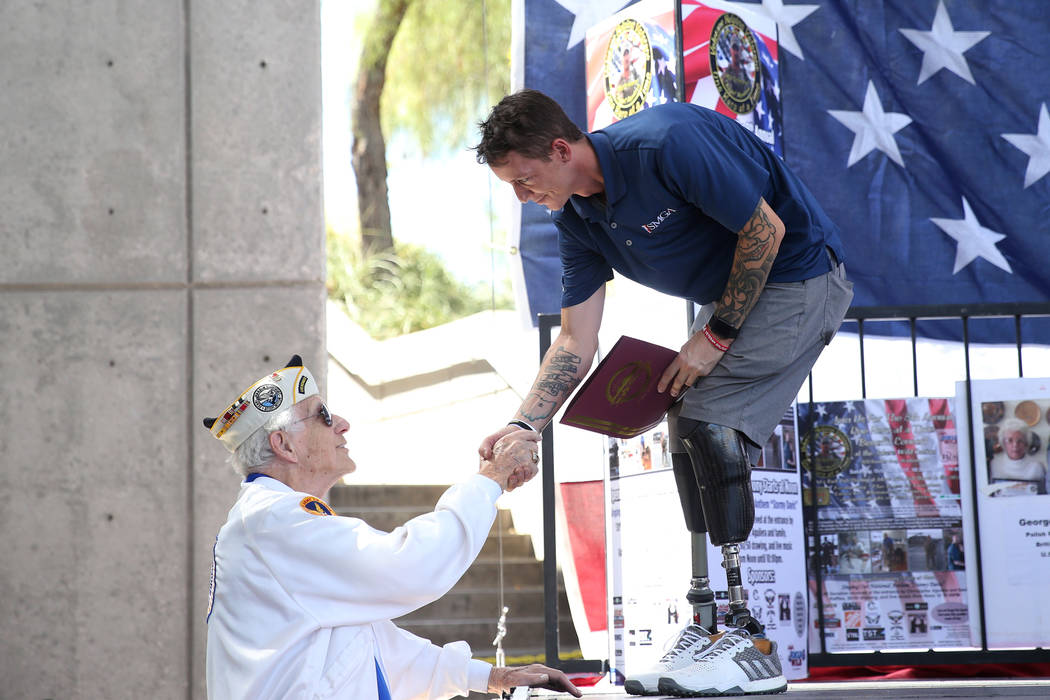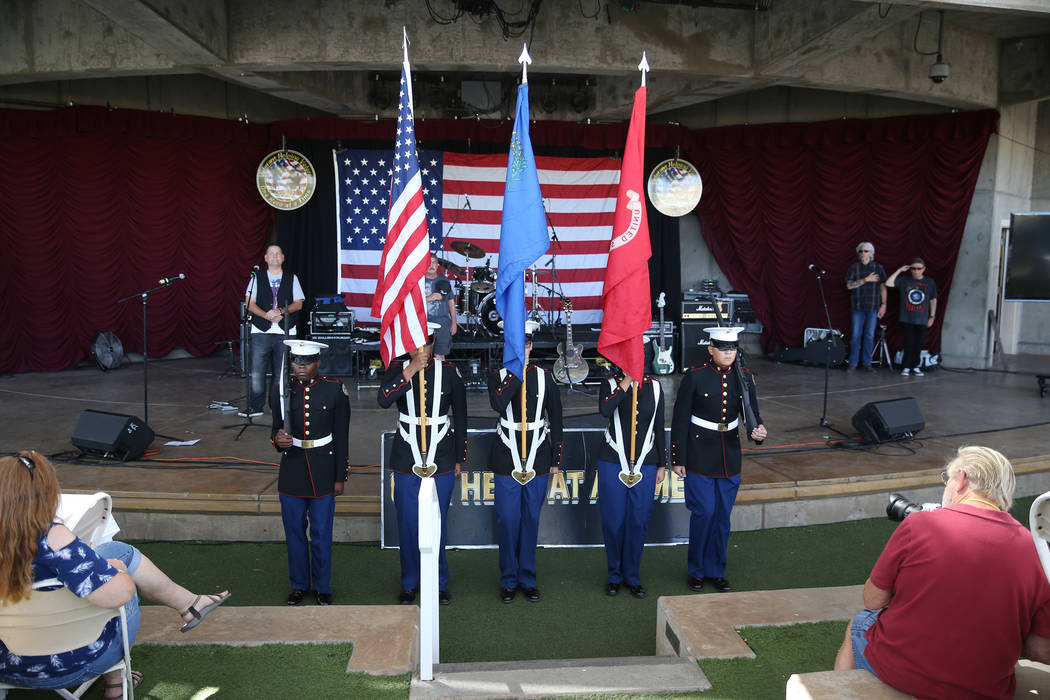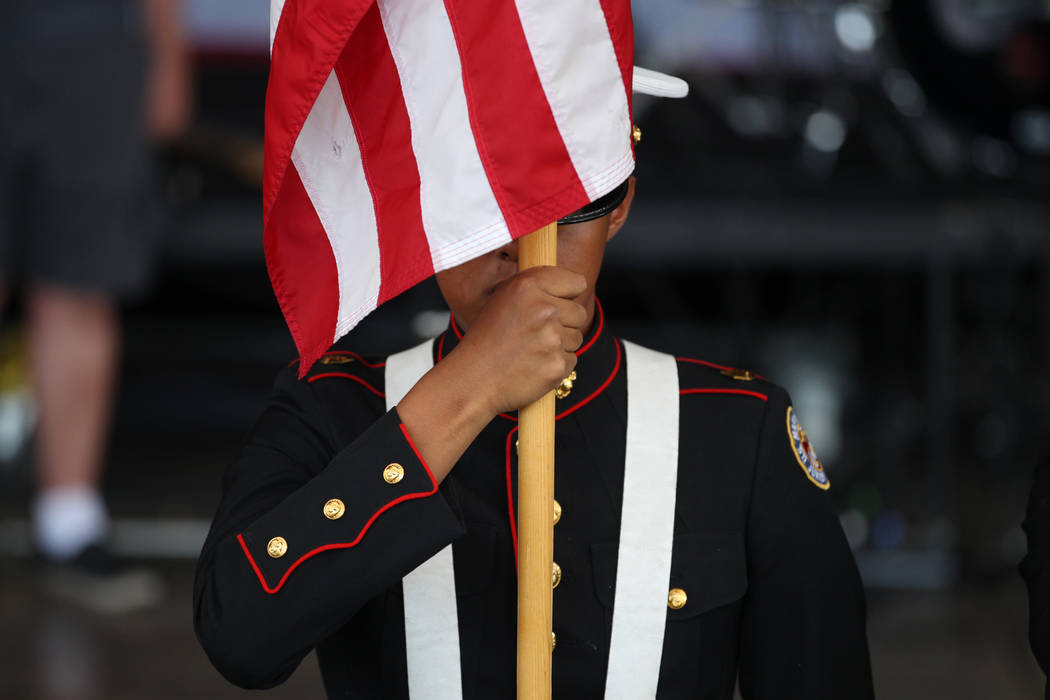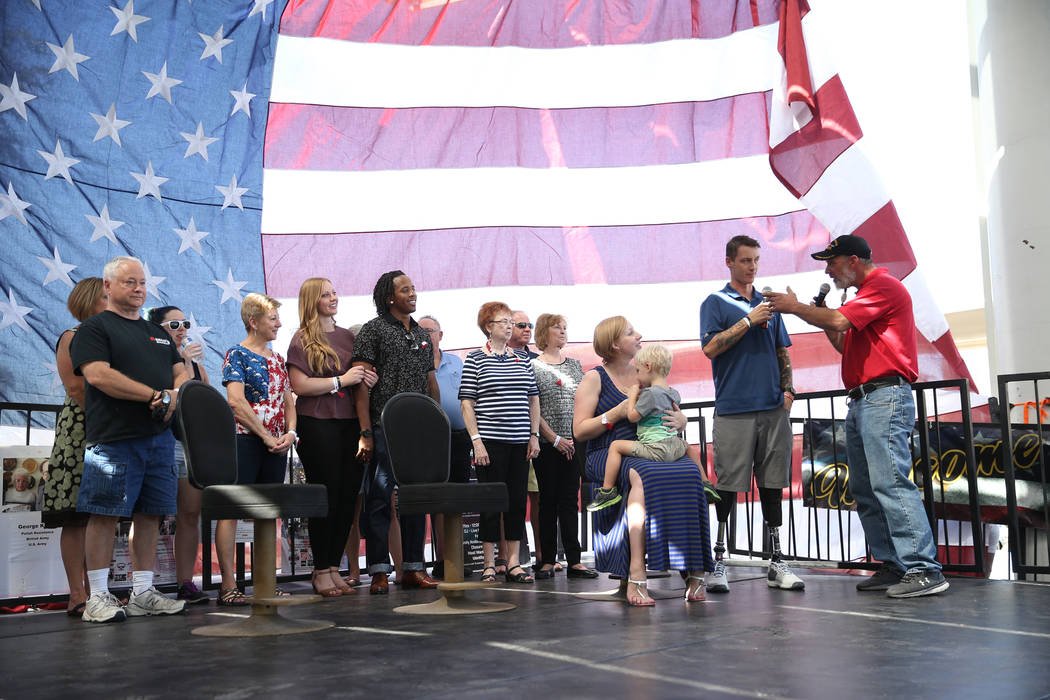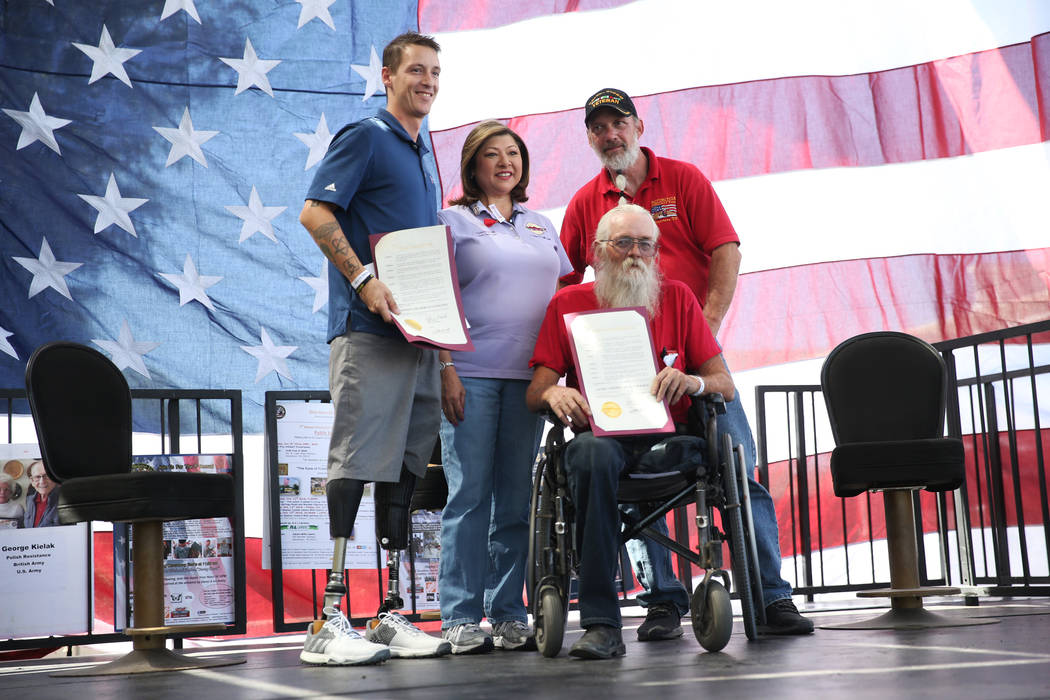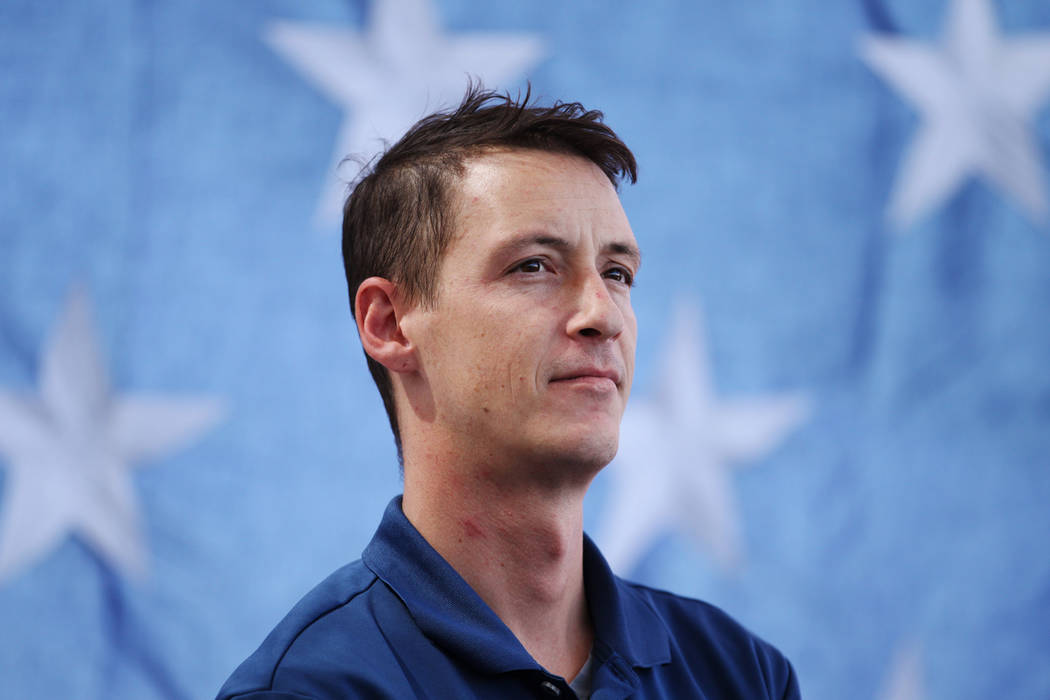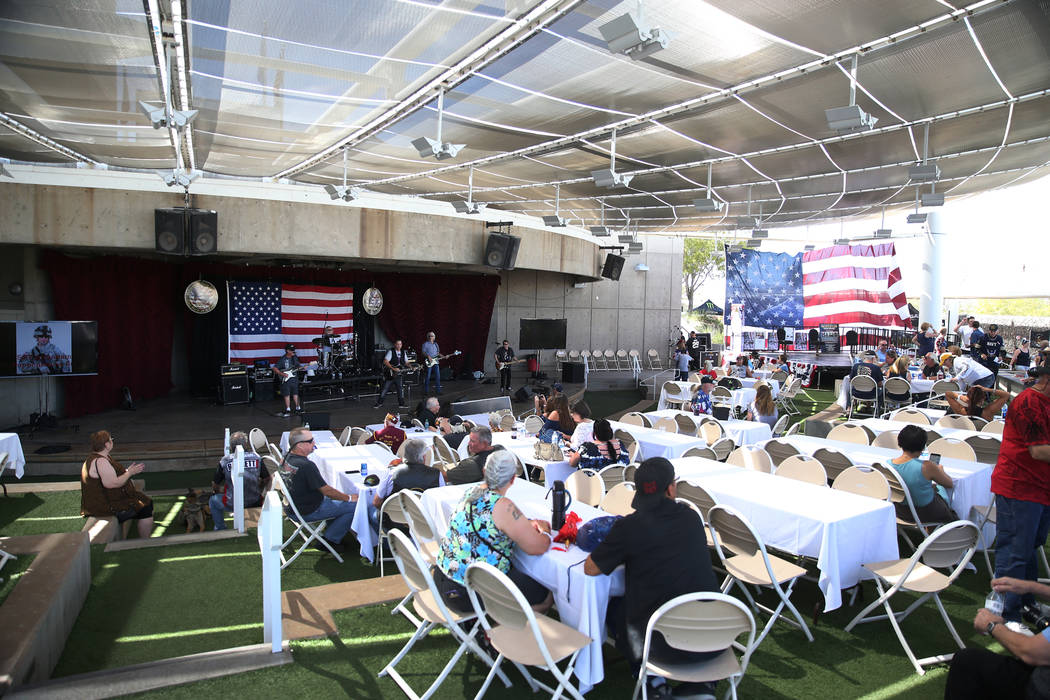 Veterans and community members honored the service and sacrifice of Army Sgt. Adam Poppenhouse, who was injured during a 2006 mission in Iraq to find a downed fighter pilot, during an event Saturday in Henderson.
Proceeds from Saturday's event, sponsored by city of Henderson and local group One Hero at a Time will go to the Las Vegas veteran, a double amputee, and his family.
One Hero at a Time raises funds to honor veterans who have been critically injured. Two veterans are honored each year.
Saturday's event included an opening ceremony with the Basic High School ROTC color guard, bands and stories from 25 World War II and Korean War veterans.
"We want to let them know that this nation appreciates their sacrifice," the group's founder, Rick Hillis, said Thursday.