At UNLV job fair, veterans look for second chance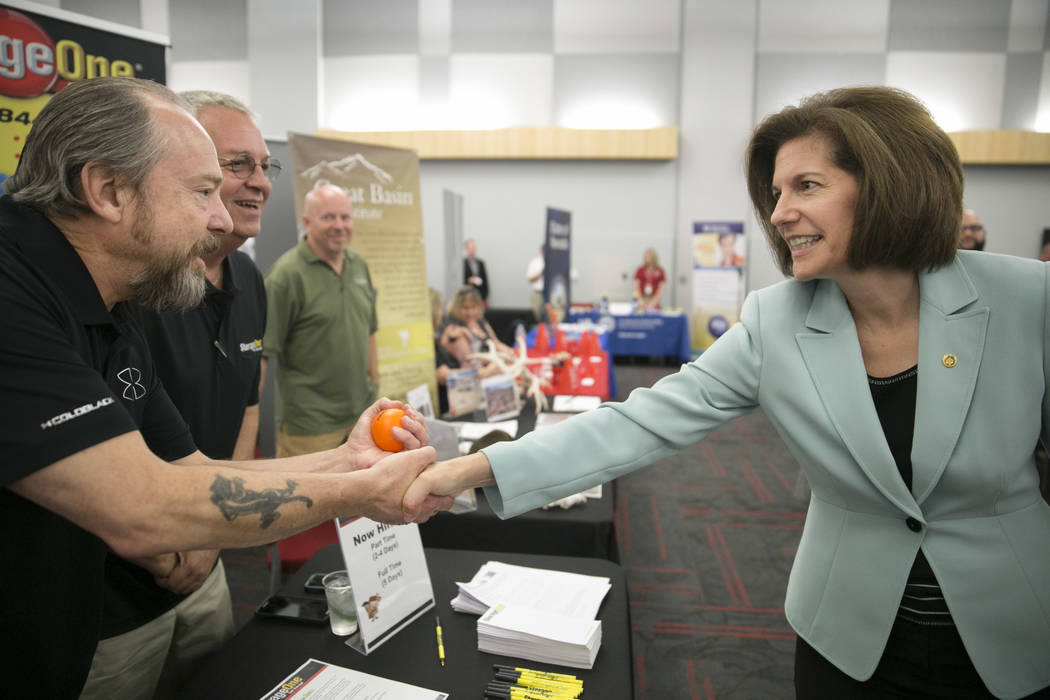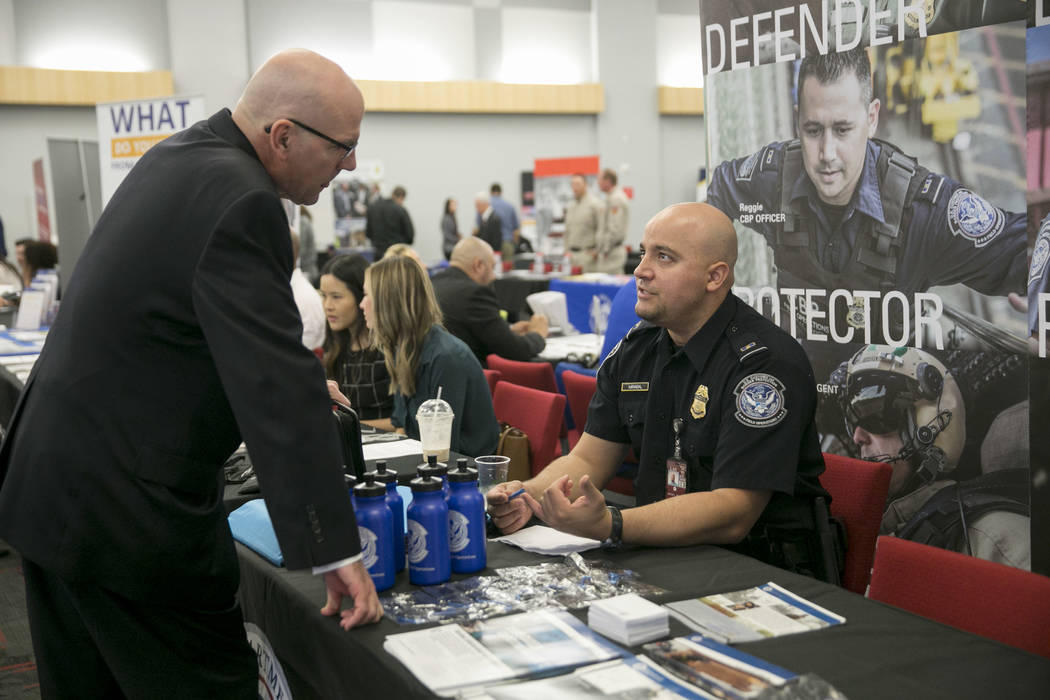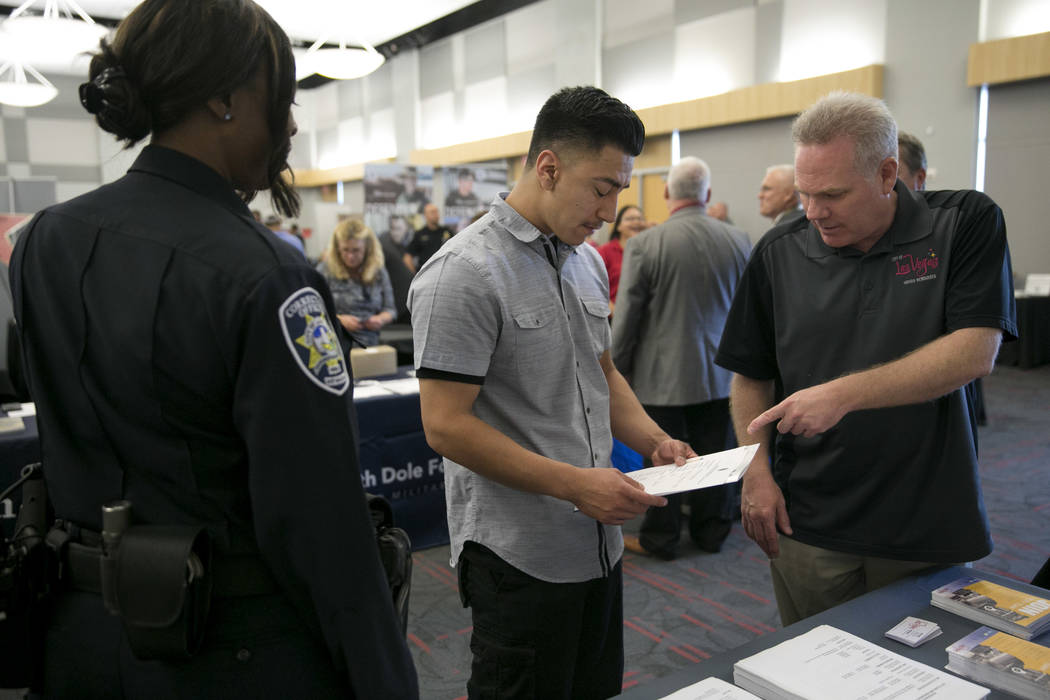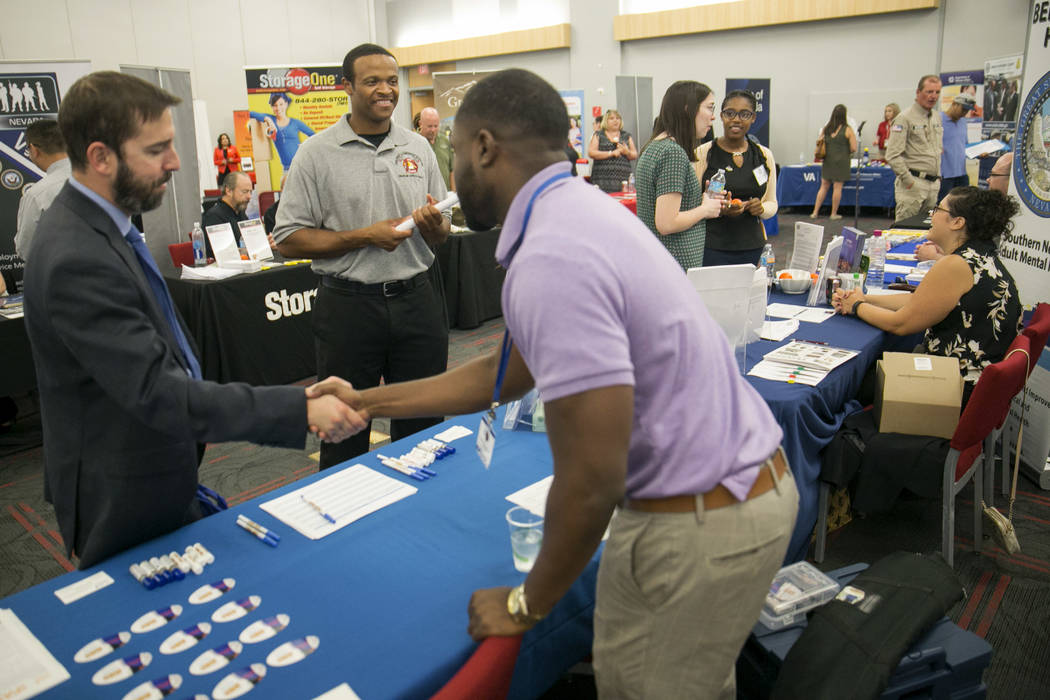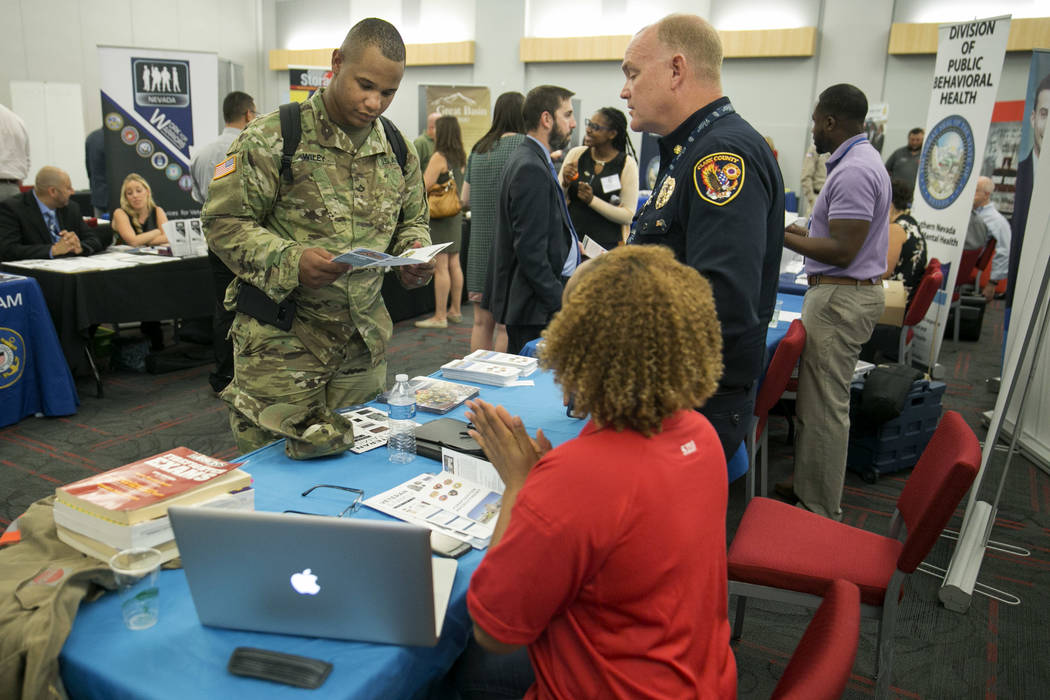 Luis Alvarez, a veteran employment coordinator with Work for Warriors Nevada, remembers the look of withdrawal on an emaciated man's face when he stepped into his office a year ago.
The man hadn't thought he would struggle finding a job after his discharge, but found himself unemployed, homeless and hungry two years out of the Army.
"Instead of jumping into the routine of employment assistance, I sat him down and said, 'Tell me what you need,'" Alvarez recalled during a veterans career fair at UNLV's student union Saturday afternoon.
Through community organizations in Las Vegas, Alvarez helped the veteran find affordable housing, clothing, toiletries and food. Once the veteran was settled, Alvarez connected him to a job in security.
A year later, he's a success story — and an example of how veterans services have helped retired servicemen transition to civilian life, Alvarez said.
Work for Warriors Nevada was just one of the veterans service agencies and employers taking part in the Veteran and Family Career Fair and Workshop. U.S. Sen. Catherine Cortez Masto partnered with the UNLV Military and Veterans Services Center to host the semiannual event.
Employers including state agencies such as the Department of Homeland Security and private companies such as Northwestern Mutual set up booths to answer questions and distribute job applications to inquiring veterans. Down the hall, a variety of career-focused workshops offered information and tips for job seekers.
"It's not always easy to find a job, and not everyone sees a veteran as someone who gave back to the community," said Chris Slaughter, a 22-year-old veteran who returned to his home in Las Vegas last week after finishing two years of service in the Air Force.
Organizations such as HELP of Southern Nevada and Work for Warriors assist veterans in adapting the skills they learned while serving to everyday life.
"During my transition, nobody really helped," said Leslie Lingo, a career coach with HELP and a retired Army medic. "Now, I'm trying to get back into the community and make sure they get the help."
Cortez Masto, D-Nev., said job fairs are valuable because they don't just help veterans prepare for employment, they also give them a chance to talk to prospective employers.
"Whether it's to address the need for housing or to address jobs and help them get the jobs, or their social service issues or benefits, it's a united effort, and I'm very proud of that," she said.
Still, accessing GI Bill funding in a timely manner and finding jobs that require additional certification on top of skills veterans already possess can act as roadblocks to those trying to reenter the workforce, Cortez Masto said.
"We have to tear down some of those barriers so that we can work with our veterans," she said.
Contact Jessie Bekker at jbekker@reviewjournal.com or 702-380-4563. Follow @jessiebekks on Twitter.