Bergdahl was 'gold mine' of intelligence on enemy, agents say
October 31, 2017 - 11:36 am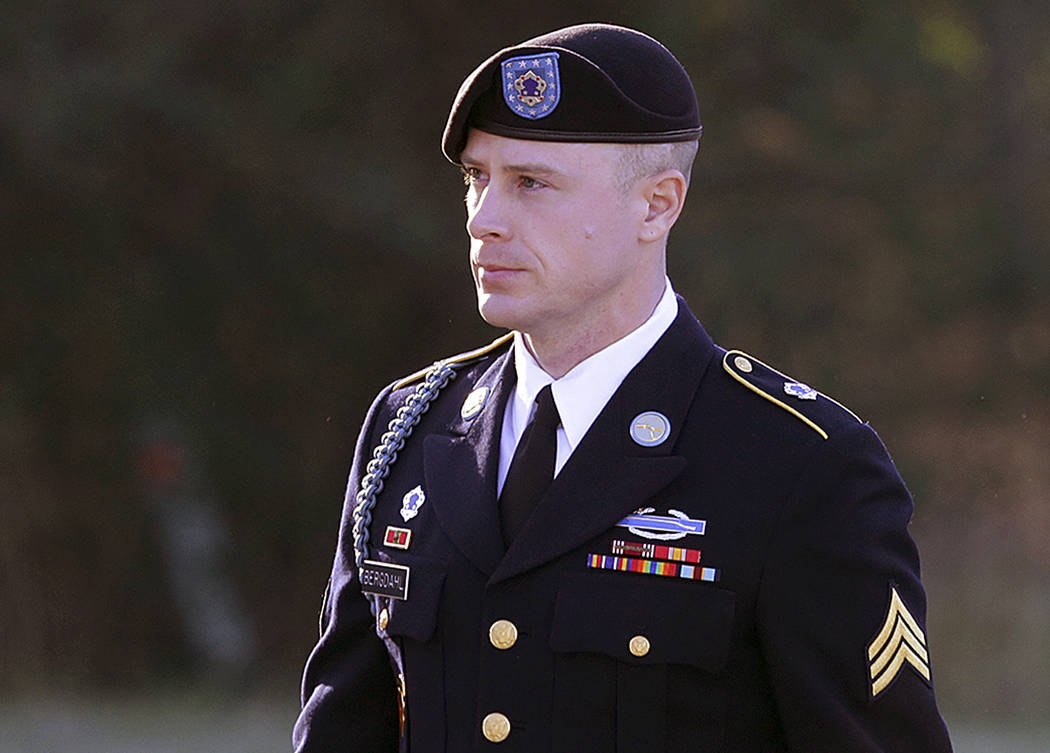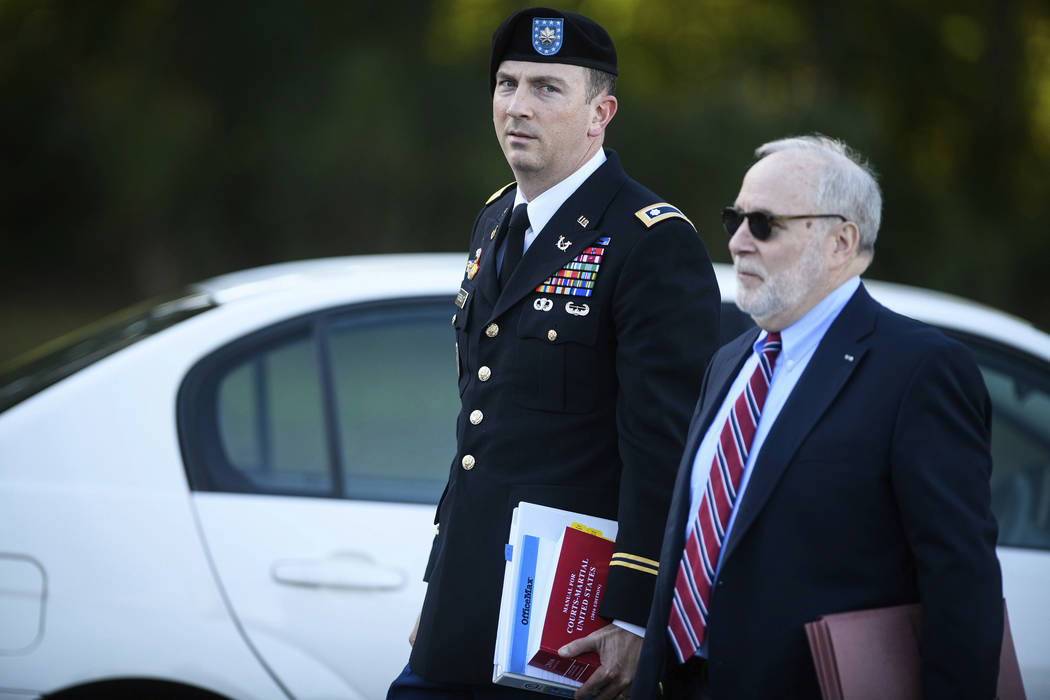 FORT BRAGG, N.C. — Army Sgt. Bowe Bergdahl was a "gold mine" of intelligence, helping the military better understand insurgents and how they imprison the enemy, two agents testified Tuesday as defense attorneys sought to show the soldier's contributions since he was returned in a prisoner swap.
The testimony runs counterpoint to the case prosecutors presented at Bergdahl's sentencing hearing, calling on severely wounded soldiers to offer gripping testimony about the injuries that troops suffered while searching for Bergdahl after he walked off his post in Afghanistan in 2009.
Bergdahl, who pleaded guilty to desertion and misbehavior before the enemy, testified Monday and apologized to the wounded. He faces up to life in prison. The military judge hearing the case has wide leeway in deciding Bergdahl's punishment.
Amber Dach, who spent 16 years in military intelligence, was the primary analyst assigned to Bergdahl's case for the five years after he disappeared. She described how eager he was to help intelligence officials at a hospital in Germany days after he was returned to U.S. authorities. Though his voice was weak and raspy, he helped authorities and even drew diagrams in his downtime to bring to his next debriefing session.
"He was very motivated to just downloading all of the details that he recalled," she testified. "It was a gold mine. It really reshaped the way we did intel collection in the area."
An official from the military agency that helps reintegrate former captives and develops survival training for service members testified that information Bergdahl provided him was invaluable.
Terrence Russell, a division chief for the Joint Personnel Recovery Agency, developed a 1,200-page transcript from debriefing Bergdahl that was turned into a database. The information produced reports on tactics used by insurgents and hostage-takers in the region that are still used by the military.
Russell said he'd like to learn even more from Bergdahl but the soldier's legal case has impeded that.
"Can you give him to me tomorrow? I need him. I need him now," he said to a defense attorney. "The fact that I can't get that information is wrong. I need that."
He said he'd like to add Bergdahl to a roster of about 30 or so Gulf War-era military captives who can provide videos or lectures to service members on captivity in recent conflicts.
"We don't have very many examples coming out of Afghanistan," he said.
He also reaffirmed previous statements that Bergdahl's captivity was worse than any American prisoner of war has experienced since the Vietnam era.
Bergdahl has described the brutal conditions he faced, including beatings with copper wire and unending bouts of gastrointestinal problems brought on by squalid conditions. He said he was kept in a cage for four out of the five years in captivity after several escape attempts. He said his muscles became so weak he could barely stand or walk.
The 31-year-old soldier from Hailey, Idaho, was brought home by President Barack Obama in 2014 in a swap for five Taliban prisoners at Guantanamo Bay. Obama said at the time the U.S. does not leave its service members on the battlefield. Republicans roundly criticized Obama, and Donald Trump went further while campaigning for president, repeatedly calling Bergdahl a "dirty, rotten traitor" who deserved to be executed by firing squad or thrown out of a plane without a parachute.
Bergdahl's sentencing hearing is expected to last several more days.