Boot Campaign makes Las Vegas Army vet's holiday brighter
December 19, 2017 - 7:06 pm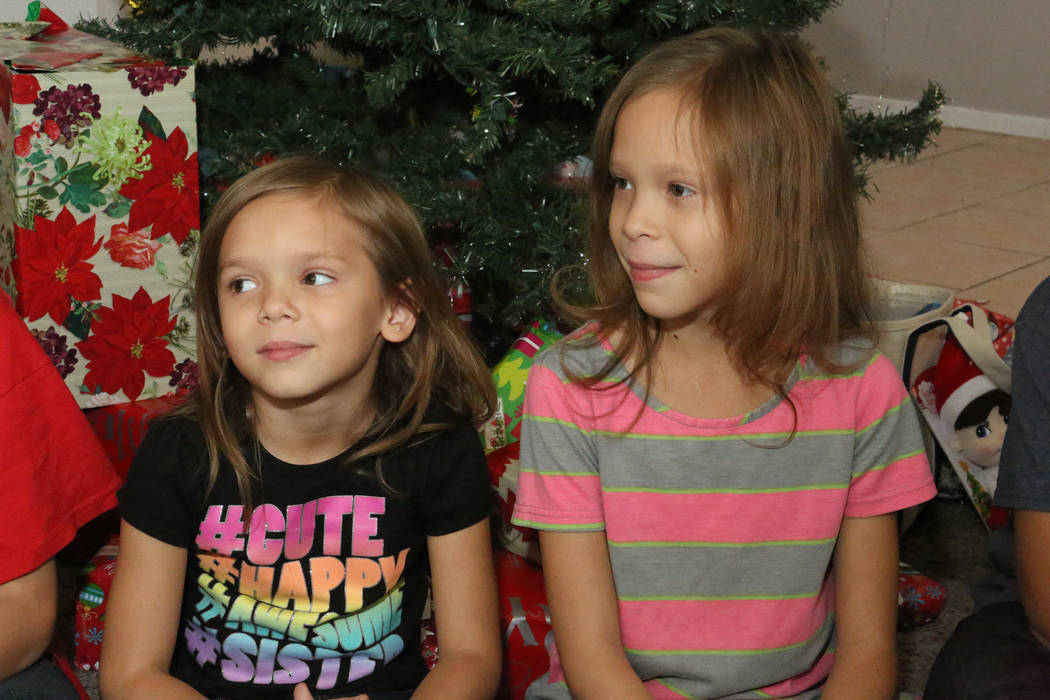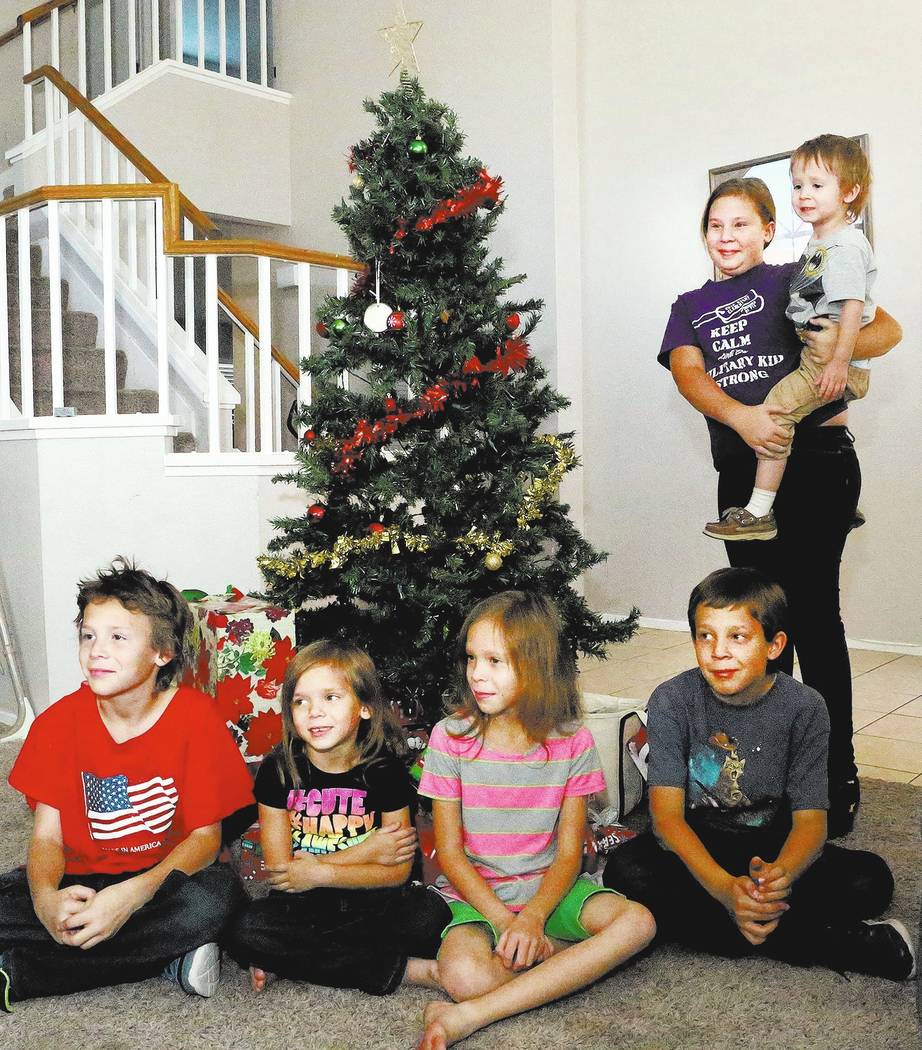 Discharged just last year, Army veteran Larry Hamm said he was nearly forced to have a "Dollar Store Christmas" and purchase some inexpensive toys for his seven children.
The North Las Vegas family will still have a humble holiday, but the Hamms received a shipment of gifts Tuesday from the Boot Campaign, a nonprofit agency providing financial help to service members and veterans.
The group worked with Armed Services YMCA and Operation Homefront to deliver Christmas gifts nationwide to 80 military families that demonstrated a financial need, including the Hamms.
"It's amazing because we were really poor to say the least," said Hamm, a former Army mechanic who now works part time as a dog groomer and studies social work as a full-time student at UNLV.
"The only thing we can really afford is food," Hamm said. "My (bank) account is negative, negative, negative, but we're making it."
His wife, Aaron, gave birth on Saturday to their seventh child, Quinn, who remained hospitalized Tuesday with breathing problems.
Family gifts of an Elf on the Shelf, elf pets and elf books were opened by the rest of the Hamm children: Katie, 12; Clayton, 11; Larry, 10; Bethannie, 9; Olivia, 6; and Alexander, 3.
"I'm really thankful because my parents usually get the gifts, but this year they couldn't," Katie said. "This time, these people helped, and I'm really thankful for that."
The family was nominated by a worker from the Veterans Administration who was familiar with Hamm's post-traumatic stress disorder, which was diagnosed last year and linked to an eight-month deployment to Iraq in 2011.
Boot Campaign CEO Shelly Kirkland said she wanted to help the Hamms to "make their Christmas a little brighter and let Larry know that we appreciate his service."
During her husband's eight-year Army career, Aaron Hamm said she volunteered several times with the Boot Campaign as a way to give back.
The gifts delivered Tuesday, she said, came full circle.
"You never know when you're going to be in that position, when you're going to need somebody to feel some compassion for you," Aaron Hamm said. "It's different being on the other side and needing it."
Contact Art Marroquin at amarroquin@reviewjournal.com or 702-383-0336. Follow @AMarroquin_LV on Twitter.