Clarendon Hetrick dies, 1 of last 7 USS Arizona survivors of attack on Pearl Harbor
April 21, 2016 - 12:13 pm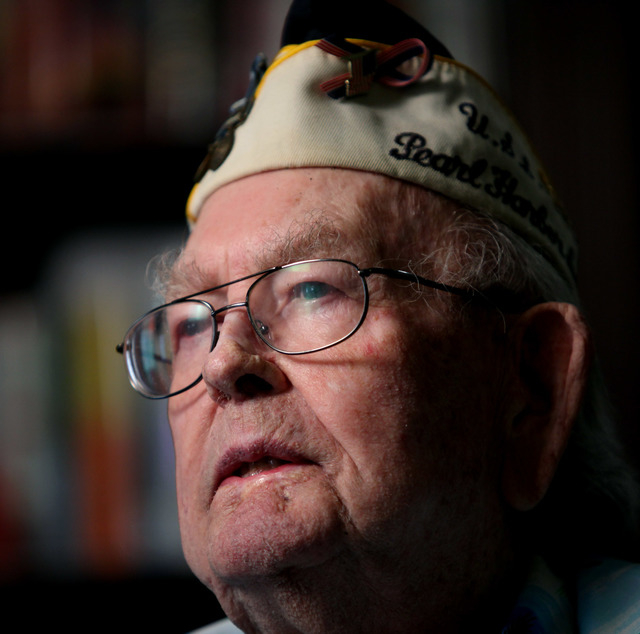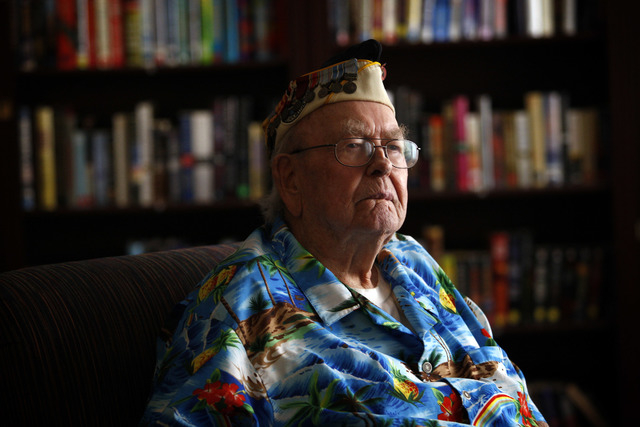 Clarendon "Clare" Hetrick, one of the last seven USS Arizona survivors of the Pearl Harbor attack that launched the United States into World War II, died in a Las Vegas hospital Monday, his family said. He was 92.
"It's a great loss to us," his granddaughter, Stephanie Hetrick, of Las Vegas, said Thursday.
Clare Hetrick had planned to attend ceremonies for the upcoming 75th anniversary of the Dec. 7, 1941, attack at the sunken USS Arizona Memorial at Oahu, Hawaii.
"Come hell or high water, he was going to go," Stephanie Hetrick said. "Every year he was ready to go to the Arizona in Hawaii to honor his brothers who were lost."
She said his ashes will be interred Dec. 7 in the USS Arizona along with those of his wife, Jeannie Hetrick, who died in 2014, and a shipmate, John Anderson. She said he died Monday night at University Medical Center where he was recovering from lip cancer surgery.
Of the 2,403 men and women who died in the attack by Japanese warplanes, almost half — 1,177 — were on the Arizona. About 335 of those aboard the Arizona survived that day.
Hetrick had just finished busing dishes after breakfast on the Arizona and had taken a shower.
"I heard the bombs go and everything, so I ran out and looked out the quarter deck and I seen a Japanese airplane going by," he said, reciting his oft-told war story during an interview with the Review-Journal in December.
He ran to his battle station, the third-deck ammunition magazine, where he said he started handing up shells for topside guns. "We took a hit. It knocked us all off our feet. We started smelling smoke, and somebody said, 'Get the hell out of here.'"
He survived by plunging into the briny water and dog-paddling to Ford Island even though he had flunked the Navy's swim test.
Clarendon Robert Hetrick was born May 26, 1923, in Cheyenne, Wyo. With his parents' permission, he joined the Navy in 1940 at age 17 while residing in Lemon Grove, Calif. He was a seaman mess cook while serving on the USS Arizona.
He continued to serve during World War II as a torpedo plane mechanic aboard the USS Saratoga when it fought in the battles for Midway, Wake Island, Guadalcanal and Iwo Jima.
After his Navy career, he spent 10 years in the Air Force and was a crew chief on a B-26 bomber.
He is survived by his sons, Benjamin Hetrick, of Turlock, Calif.; James Hetrick of Apache Junction, Ariz.; and Robert Hetrick, of Las Vegas. He also leaves granddaughters Stephanie and Alisha Hetrick, of Las Vegas; and Byron Hetrick, of California.
A local memorial service is pending.
Contact Keith Rogers at krogers@reviewjournal.com or 702-383-0308. Find @KeithRogers2 on Twitter.