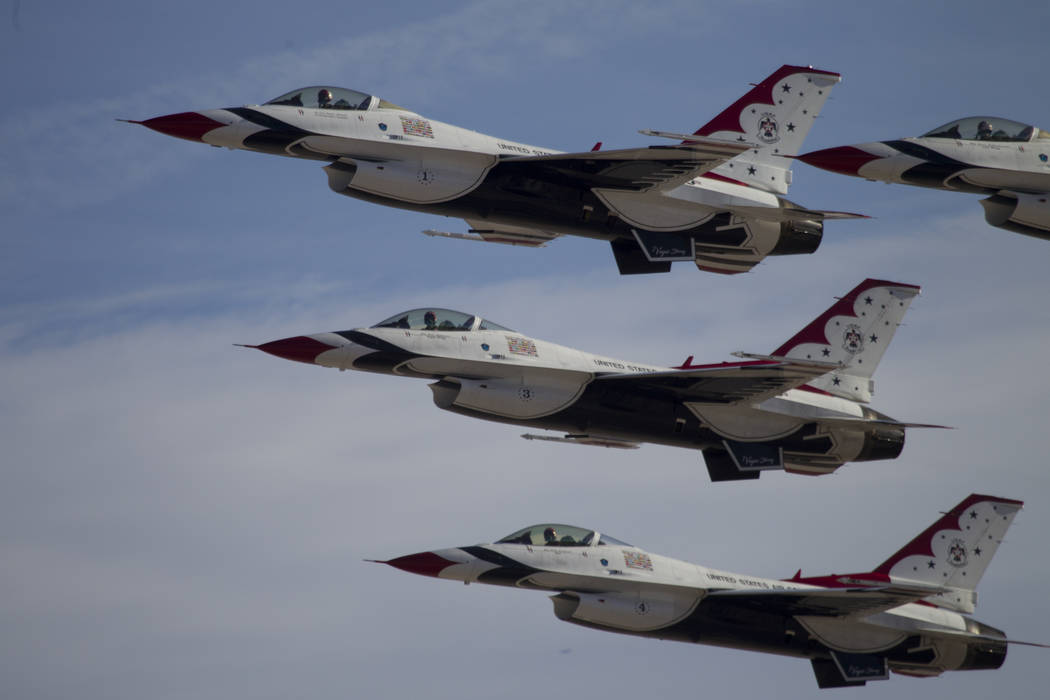 WASHINGTON — The head of the U.S. Air Force's elite Thunderbirds demonstration squadron was removed because of a loss of confidence in his leadership, the military said on Wednesday.
The Air Force said Lt. Col. Jason Heard had led the team based at Nevada's Nellis Air Force Base well, but there was a loss of "confidence in his leadership and risk management style."
In a separate statement, Maj. Ray Geoffroy, a Thunderbirds spokesman, said Heard had not been removed because of a recent crash.
An investigation found that a June crash involving a Thunderbird F-16 was caused by the aircraft traveling too fast and having insufficient distance to stop on a wet runway. The pilot was injured.
"While he led a highly successful 2017 show season featuring 72 demonstrations over 39 show sites, concerns arose that his approach to leading the team was resulting in increased risk within the demonstration which eroded the team dynamic," Geoffroy said.
"The team dynamic in the Thunderbirds is absolutely unique. … As a result, absolute trust and teamwork in both our professional and personal dynamics are foundational to our mission," he added.
Word of Heard's removal comes just weeks after Lt. Col. Jearl C. Allman, commander of the 99th Security Forces Squadron at Nellis, was removed from his command after his superior lost confidence in his ability to perform his job.