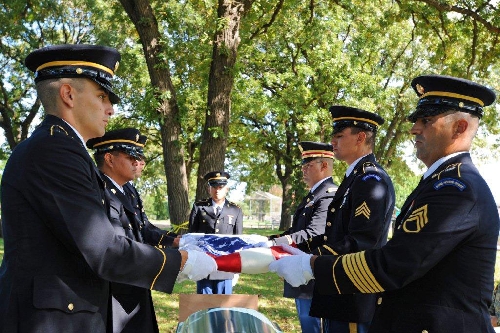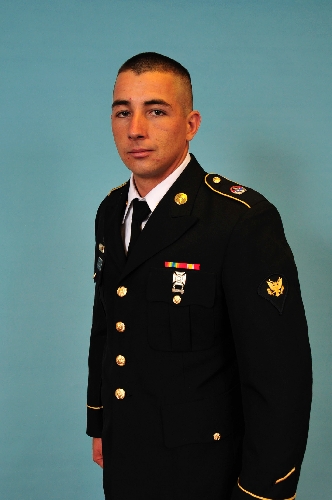 Jacob Costello joined the Nevada National Guard three years ago at age 19 because, in his words, he "was bored and wanted to do something different."
Now at 22, he's not bored doing 78 push-ups, 58 sit-ups and marching five miles in an hour and 17 minutes with a 40-pound rucksack on his back.
And doing something different means accurately shooting 37 out of 40 targets with his rifle at various distances and wandering around Mount Charleston at night to locate four of the five points his sergeants had mapped out.
That's what it took, in part, to win the state's Soldier of the Year competition on Sept. 26. In addition, he had the highest scores for his written, oral and appearance exams, completed his Army warrior tasks with flying colors, and ran two miles in 13½ minutes.
By training two weeks for the run by wearing a 30-pound weighted vest, he shaved a whole minute off his previous fastest time.
"What got me through it was determination and will," he said about the competition in an inter­view Friday.
His advice to others who want to be Soldier of the Year: "Train hard and study. It's a difficult competition. It's stressful and tough on your body."
Costello, a 2006 Del Sol High School graduate and Las Vegas resident, is a mechanic specialist with the Guard's Henderson-based 72nd Military Police Company.
His wife, Pfc. Jasmine Costello, is a cook with the Guard's 1864th Transportation Company. They were married in May, about a month after she returned from Kuwait after serving a tour in Operation Iraqi Freedom.
Jacob Costello said he hopes he'll be deployed, too, probably to Afghanistan, to fulfill his yearning for excitement and adventure.
In a nationwide competition, the Nevada National Guard's Honor Guard team won the third place bronze medal for its performance Sept. 26 in Fort Snelling, Minn. The award marked the first time the Nevada Guard captured a top-three finish at the national event.
Contact reporter Keith Rogers at krogers
@reviewjournal.com or 702-383-0308.