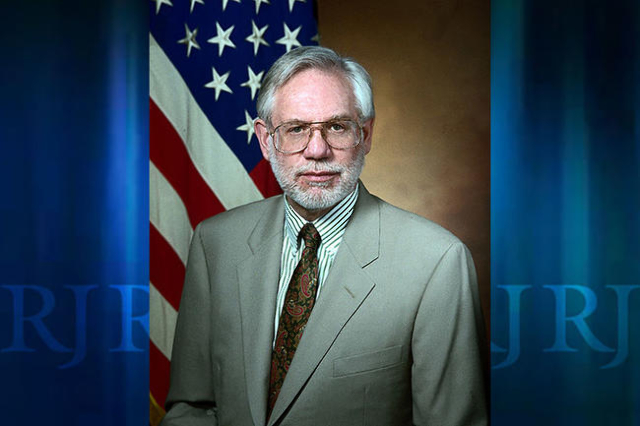 With questions swirling around North Korea's claim of conducting a successful hydrogen bomb test Wednesday, one expert who directed U.S. nuclear tests at the former Nevada Test Site says North Korea's below-ground blast doesn't fit the bill for an H-bomb.
"I understand why people are skeptical," said Philip Coyle, who was assistant secretary of Defense for test and evaluation from 1994 to 2001. "The test they did in 2013 had exactly the same size magnitude as this one, 5.1, and that 2013 test was rated at 6 kilotons" of energetic yield equivalent to TNT.
"So if it's an H-bomb there's not much there," Coyle said in phone interview from Sacramento, Calif.
As a Lawrence Livermore National Laboratory scientist in California he participated in many full-scale nuclear weapons tests at the test site, now the Nevada National Security Site. He also directed the 5-megaton Cannikin test in Amchitka, Alaska, in 1971.
He said full-scale thermonuclear tests conducted by the former Soviet Union and the United States "have been much, much bigger — hundreds of kilotons. The seismic yield is low enough that it would be difficult to tell if it was slightly boosted (fusion) yield, just fission or what. That small you can't tell from seismic alone."
U.S. scientists can determine through air samples if a hydrogen bomb detonation occurred. "If it leaks, if it seeps radioactive gases, the Air Force will get samples of that and they will be able to tell if there was any fusion involved," Coyle said.
Meanwhile, Comprehensive Nuclear-Test-Ban Treaty Organization chief Lassina Zerbo, who made a historic visit to the Nevada National Security Site on Nov. 23, said North Korea's alleged test should "serve as the final wake-up call to the international community to outlaw all nuclear testing by bringing the CTBT into force."
Elisabeth Waechter, the Vienna-based organization's spokeswoman, said in an email to the Review-Journal that the group's monitoring network confirmed the shock waves detected were "most likely a man-made seismic event. … The data from the radionuclide system, if there is any, will take at least 48 hours to become available possibly much longer," she wrote.
Contact Keith Rogers at krogers@reviewjournal.com or 702-383-0308. Find him on Twitter: @KeithRogers2