Father of fallen Marine to throw first pitch at Las Vegas 51s game
Updated May 27, 2018 - 8:47 pm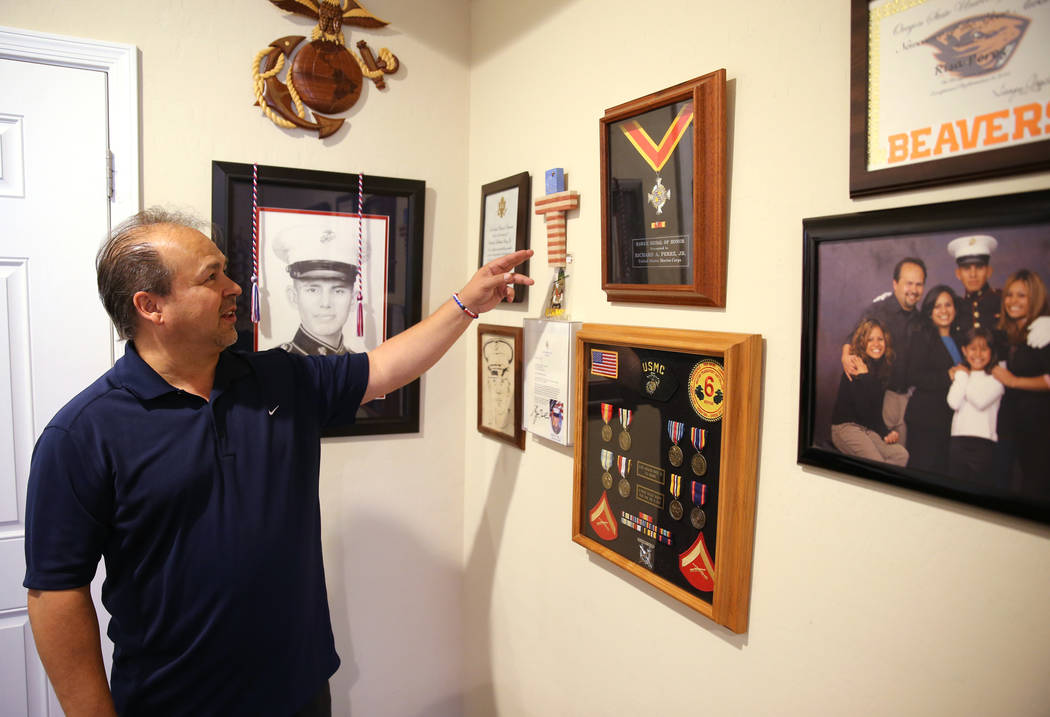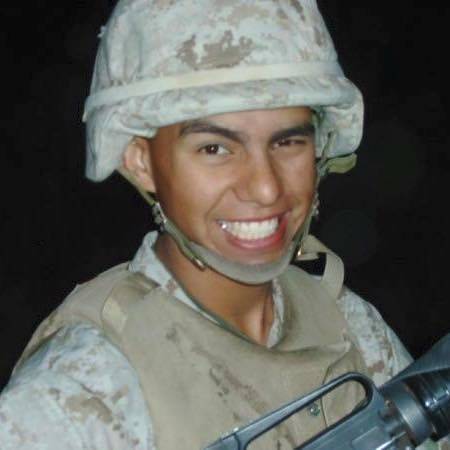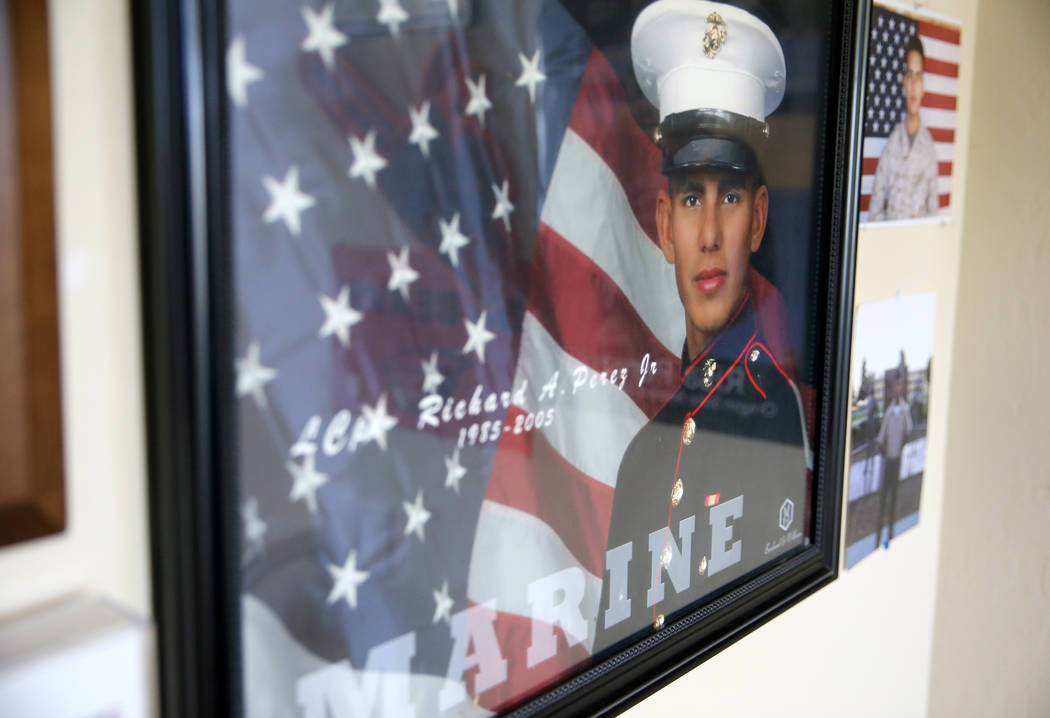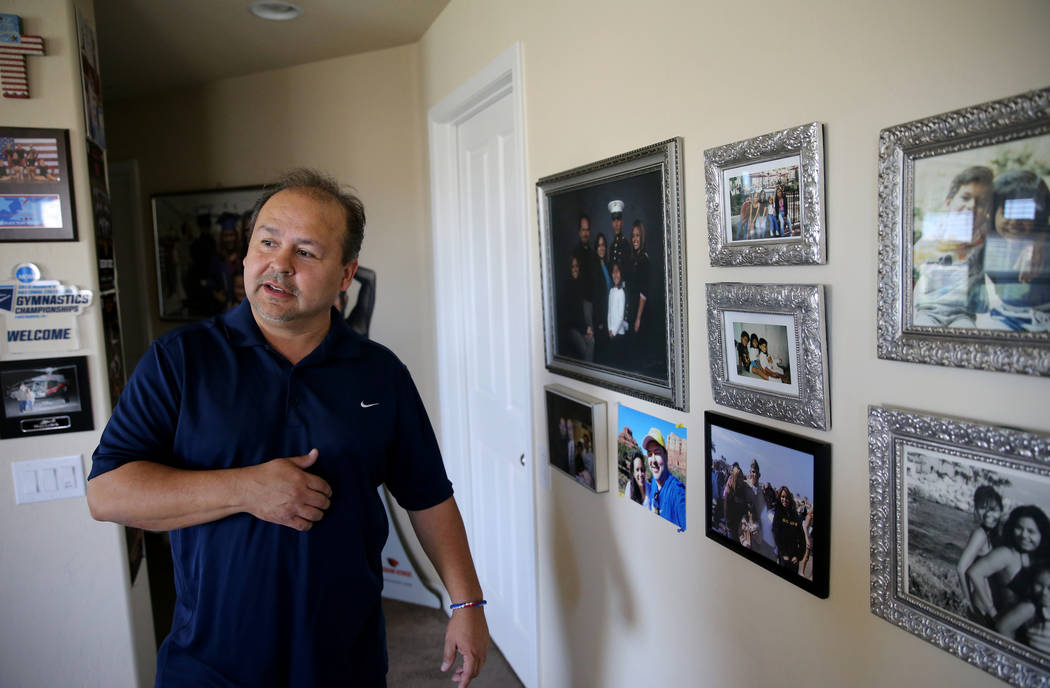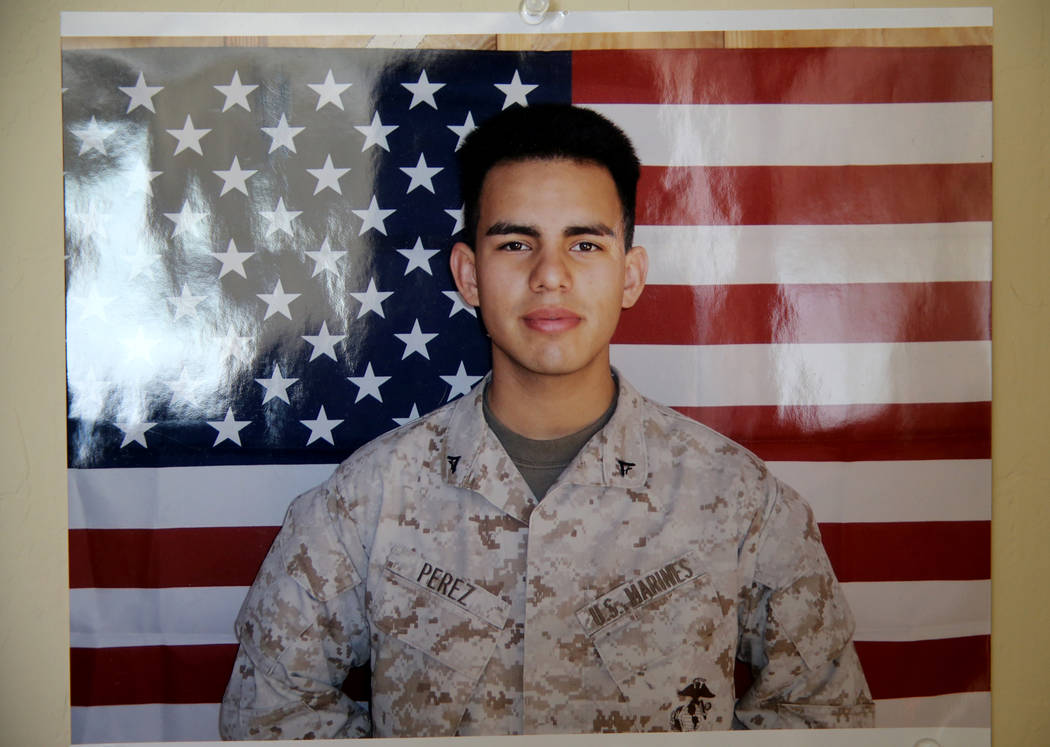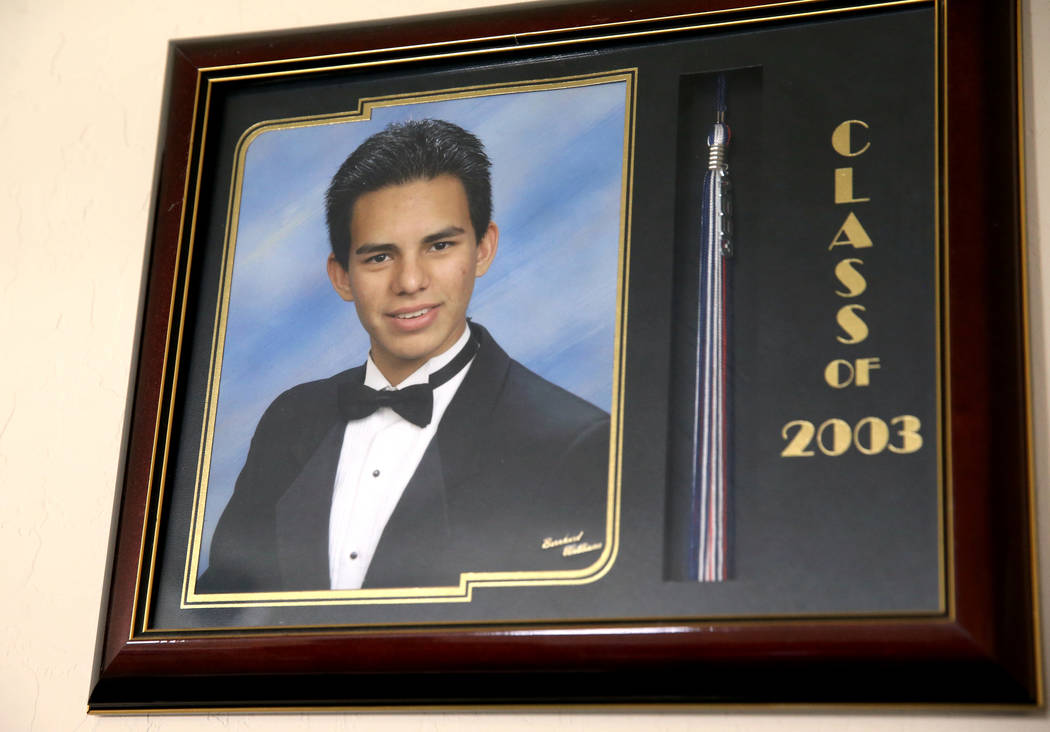 Richard and Rosemarie Perez first took their 2-year-old son to a baseball game in 1987 to see the Las Vegas Stars, now known as the Las Vegas 51s.
"I wonder if he'll play," she remembers telling her husband.
But for some reason, in his head, Richard Perez saw a vision of his son as a military man, in the desert.
And sure enough, Richard Perez Jr. joined the Marine Reserves in 2003 after graduating from Coronado High School.
Lance Cpl. Perez died in a truck accident near Ramadi, Iraq, on Feb. 10, 2005 — eight days before he was supposed to return home. He was 19.
At 7:05 p.m. this Memorial Day, his father will throw the first pitch at the Las Vegas 51s game vs. the Tacoma Rainiers. He will throw the ceremonial pitch in his son's memory.
"Not only am I throwing this pitch for him, I feel like I'm doing it for all those guys who served our country," the father said. "Say a little something in my head for all these guys, a little prayer for them — thank you for what you've done — and get that pitch over the plate. And hopefully I throw a strike."
Out on the field, he'll wear No. 21. His son was born Sept. 21, 1985.
In the years since his death, many have honored Richard Perez Jr.
A name of a street near Coronado High School was changed to Rich Perez Jr. Drive, and he became a recipient of the Hawaii Medal of Honor for Marine Corps heroes.
UNLV, where he hoped to play baseball, gave his family honorary military graduation cords. Former Presidents George W. Bush and Barack Obama sent the family letters. Artists from around the country sent sketches of the young military man.
"When veterans shake my hand, and tell me thank you, thanks for your son, there's no better feeling than that," his father said.
The first word Richard Perez Jr. blurted out as a young kid was "Mookie," during the 1986 New York Mets playoff game, while watching outfielder William Hayward "Mookie" Wilson.
As the oldest of four children, he looked after his three sisters. His father said he was people-oriented, smart and a friend to all.
"He did great things in Iraq, and had he made it back, I'm sure he would have done great things for the people," the elder Perez said.
Richard Perez Jr. was a senior in high school when he told his father, who had picked him up after his shift at a Jack in the Box, "I think I wanna join the Marine Corps."
"Oh, you don't wanna do that. We're in the middle of a war," his father told him.
But, Richard Perez Sr. told the Las Vegas Review-Journal, "It was like a passion. He just had to go."
His son was buried at Forest Lawn-Hollywood Hills in Southern California. At the military-style funeral, the Marines stood in the rain.
After the service, the rain ceased, and a vibrant rainbow arose over the young man's gravestone.
The Marines paid their respects and folded up an American flag, with shell casings from the 21-gun salute wrapped inside.
Richard Perez Sr. keeps it safely encased upstairs in his Henderson home, in a room that is covered wall-to-wall with accolades, photos and other tributes to his son, wife and daughters.
"It's an unbreakable bond," he said. "You can still see, he's part of the family. He's still with us."
Before Richard Perez Sr., 54, heard the news of his son's death, he and his wife were in Hawaii for the 2005 Pro Bowl, where the father was working as a sports announcer for CBS Corp.
Earlier that day, he felt a pain in his chest, as if someone had hit him with a baseball bat. Something didn't feel right. And when a Marine major pulled them aside and took off his cap, they knew it was bad news.
"I talked to him three days before," the father said of his son. "He was ready to come home."
Before the young man deployed to Iraq, Richard Perez Sr. grabbed him by the arm.
"Your spirit is strong, and no matter what you do or what happens to you, you need to get back to me," he told him.
Now, the father says, "He did that, and I really believe that."
Contact Briana Erickson at berickson@reviewjournal.com or 702-387-5244. Follow @brianarerick on Twitter.