Foreign 'dirty bomb' responders will start training in Nevada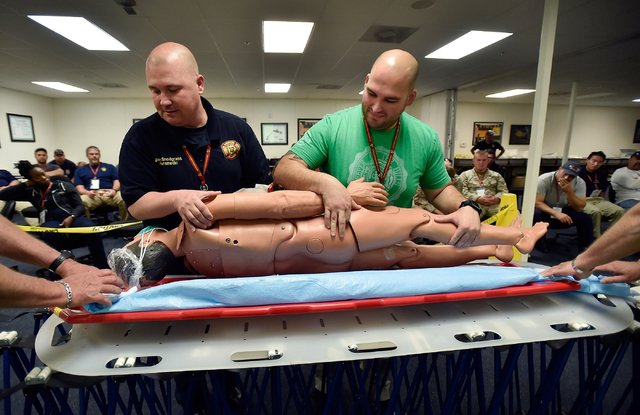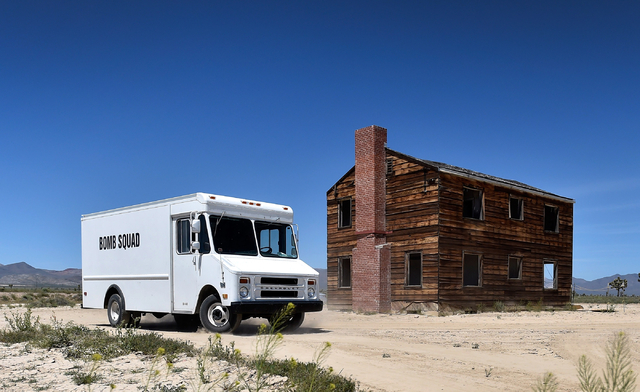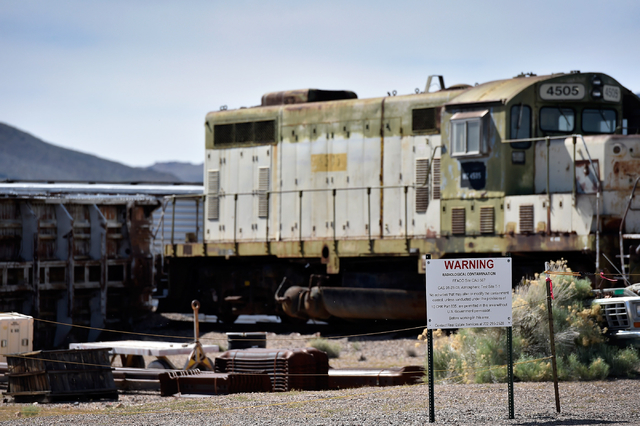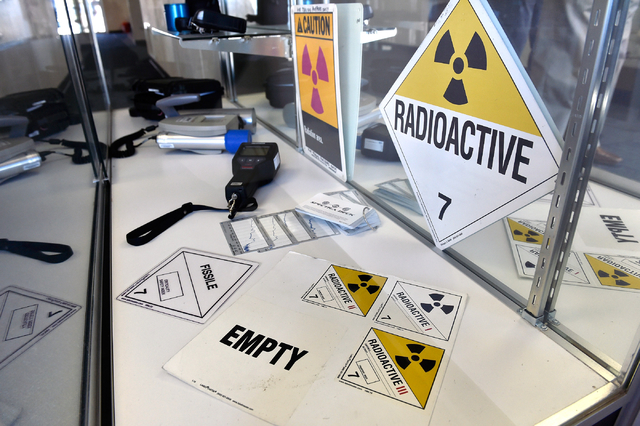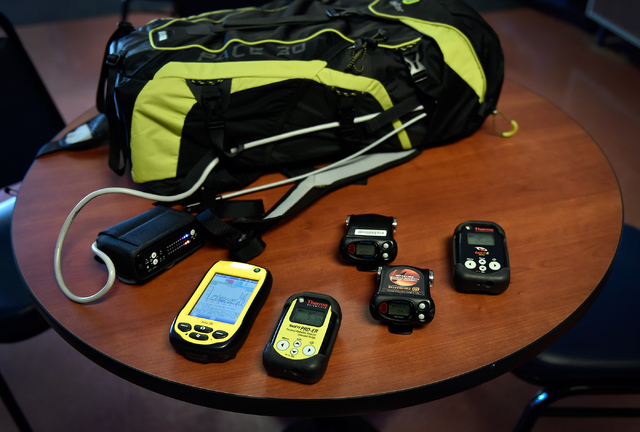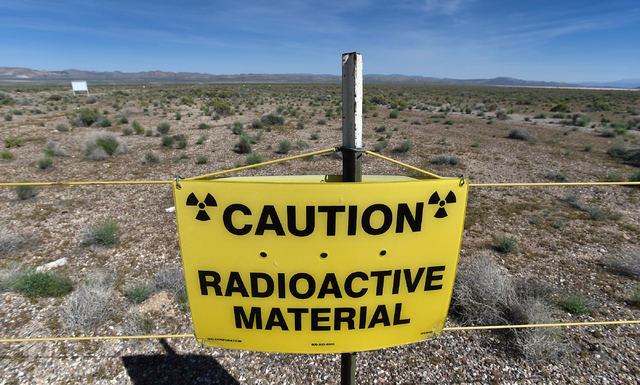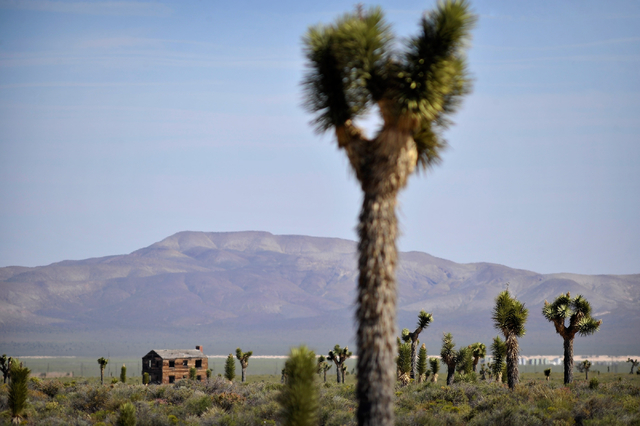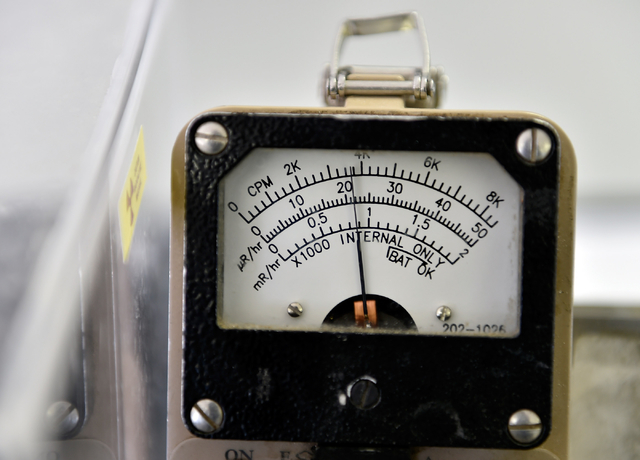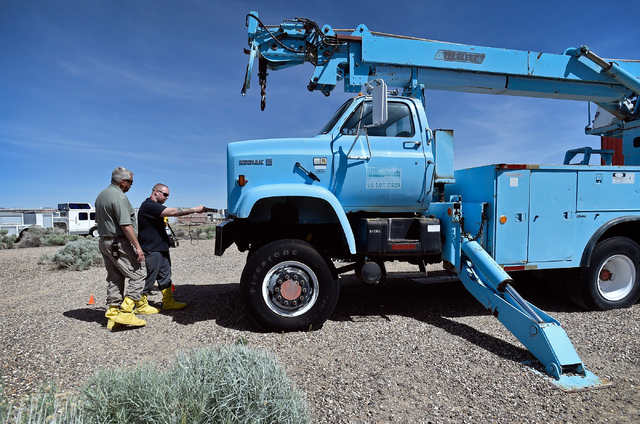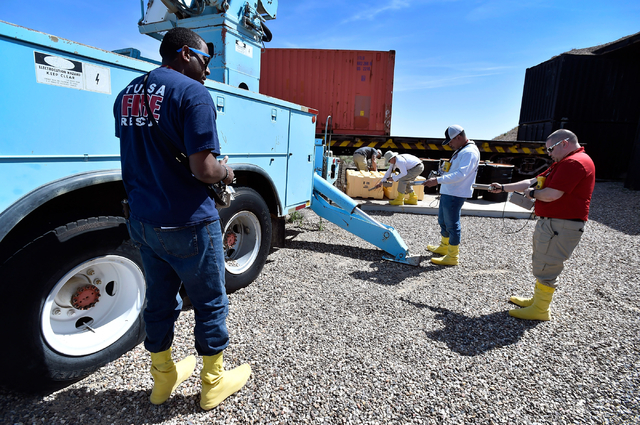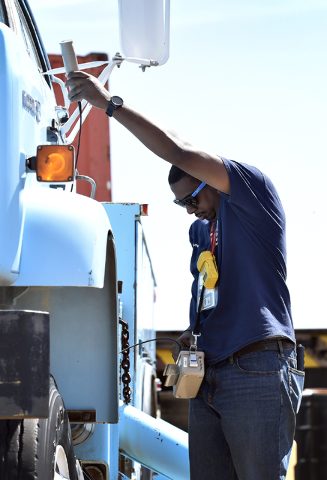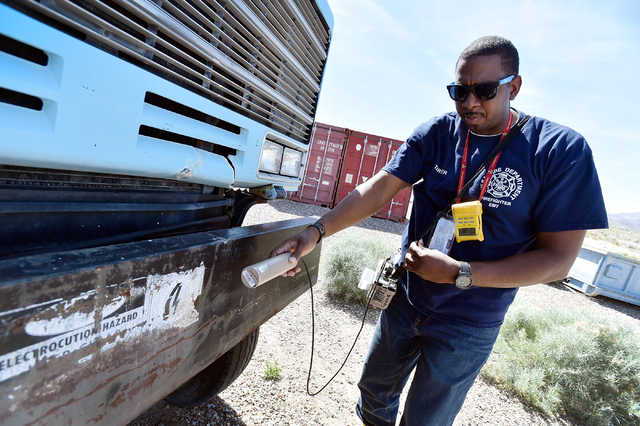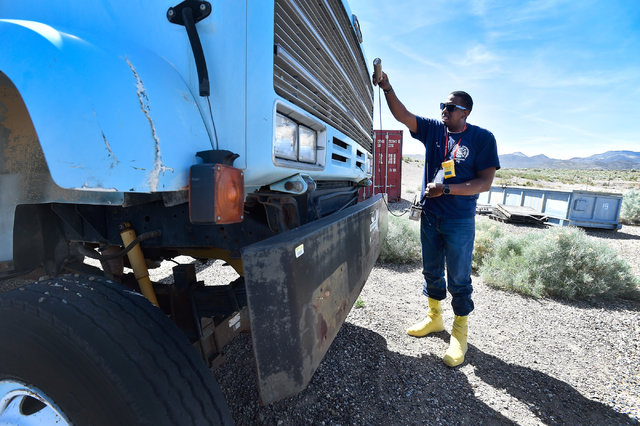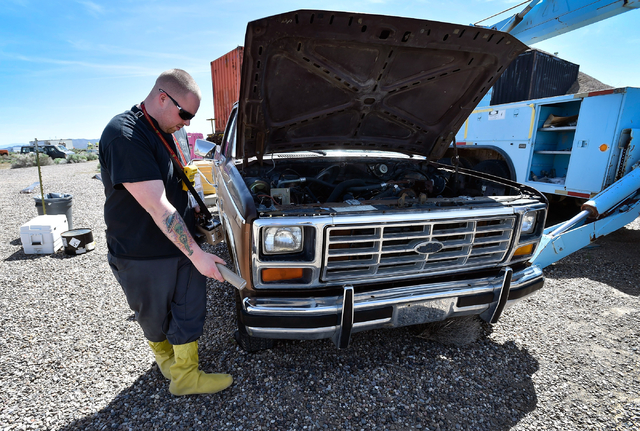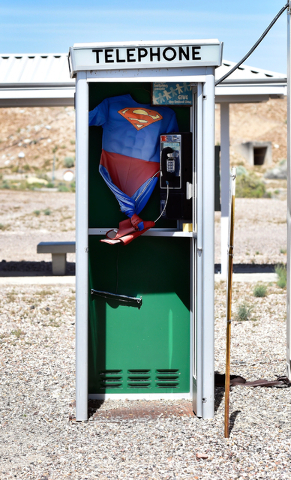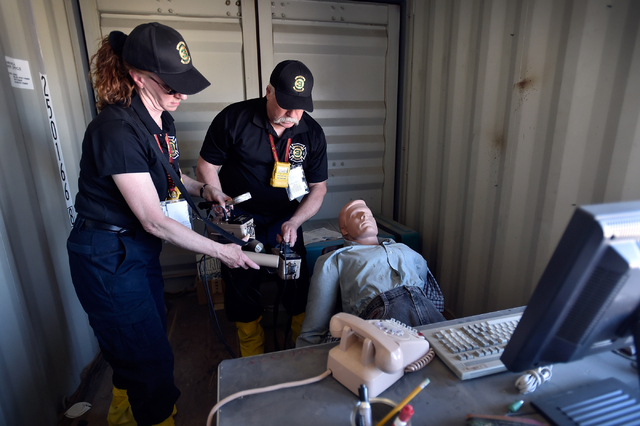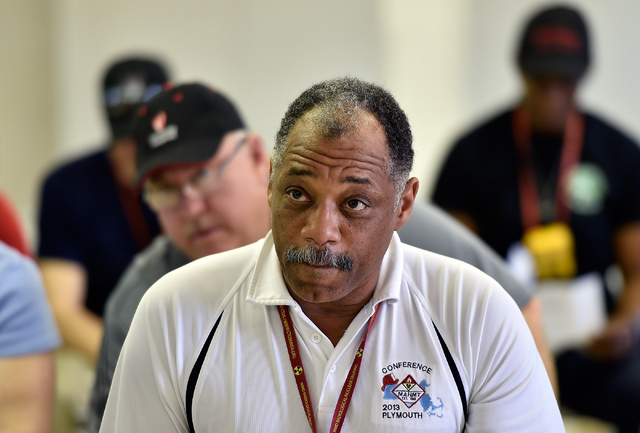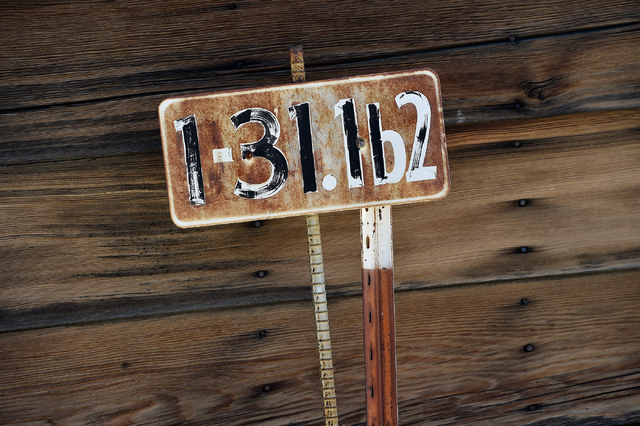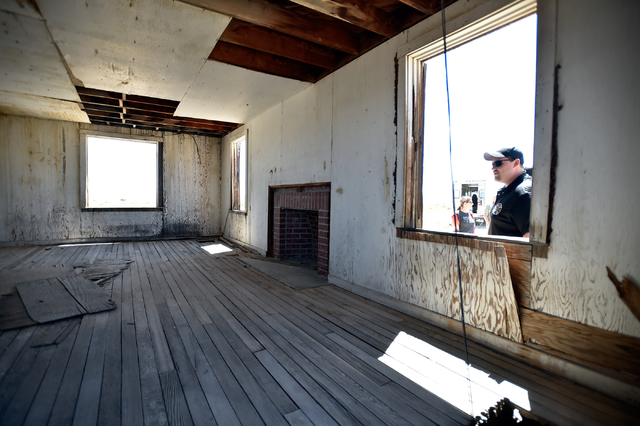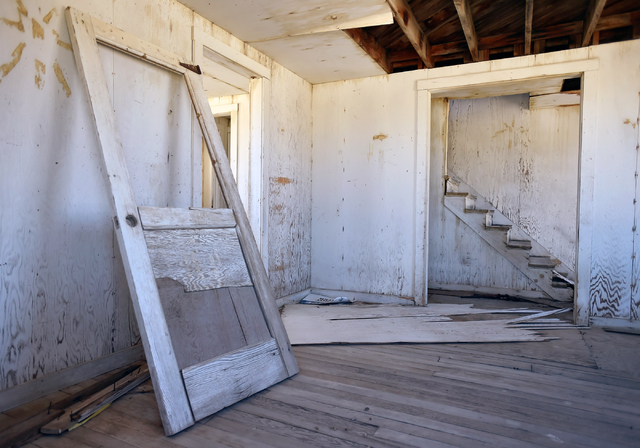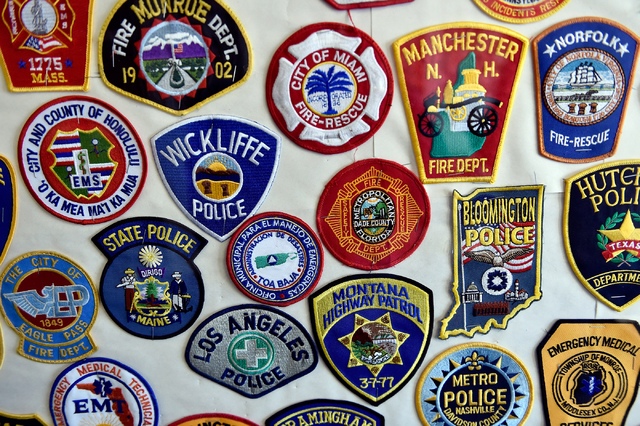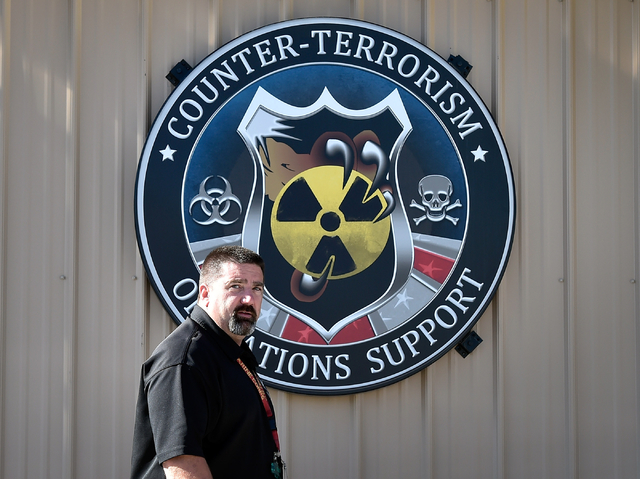 MERCURY — In today's world it could be called the University for Dirty Bomb Studies.
Founded in 1998, it was a niche at what was then the Nevada Test Site for emergency responders to learn how to deal with disasters caused by weapons of mass destruction.
Since then, about 180,000 firefighters, police officers, public safety officials and hazardous materials technicians from all corners of the United States have completed courses that teach them how to detect, prevent and react to an unthinkable act involving radioactive or hazardous materials to harm civilian populations.
In a few months this Center for Radiological/Nuclear Training will enter a new, international dimension as police officers from eastern Europe and elsewhere outside the U.S. descend on a one-of-a-kind training facility in Area 1 at the Nevada National Security Site, 85 miles northwest of Las Vegas.
Known as "T-1," the site is unique because it was ground zero for the Apple-2 nuclear test, a large-scale civil defense experiment in 1955 that used an atomic bomb placed on a tower to blow up buildings and structures in "Survival Town." The blast delivered an explosive yield equivalent to 29,000 tons of TNT, or 8,000 more than the nuclear blast at Nagasaki, Japan, in 1945, the second and last time a nuclear weapon was used in combat.
The Apple-2 detonation left a higher-than-normal level of background radiation in the immediate area that, while safe to access 60 years later, is ideal for students to learn how to use hand-held and personal radiation detectors to interpret their readings from a previously contaminated area.
"The T-1 training area is unique and cannot be replicated," Nevada National Security Site spokesman Darwin Morgan said in an email Friday.
"It is an important asset for first responders in the United States — and eventually from other countries — because it provides them practical hands-on experience to learn about radiation, contamination and decontamination," he said.
PROJECT MERCURY
The first wave of foreign students is expected to arrive in September for Project Mercury, a $500,000 pilot program that will bring first responders from Interpol, the world's largest international police organization.
While the cost of the security site's counterterrorism effort is $22 million funded annually by the Department of Homeland Security, the $500,000 for the inaugural Project Mercury trial course comes from the Department of Defense, a Pentagon official said Friday.
He said the money covers training for "a small contingent of foreign first responder personnel" sponsored by Interpol.
The official, a spokesman for the office of the Secretary of Defense, added that future funding avenues exist in "several programs that build partner capacity to deal with the full range of threats associated with" weapons of mass destruction.
One, he said, focuses on teaming with other nations to ensure there will be safe and successful responses to nuclear incidents.
Other Defense Department programs are aimed at reducing the threat posed by the movement of radioactive materials across borders, and building the capacity of countries to reduce threats within their borders or region, including countermeasures to thwart smuggling of nuclear materials.
Project Mercury comes at a time of heightened awareness about radioactive materials from nuclear medicine sources, research reactors or even power reactors falling into the hands of terrorists, said Brian Richardson, training supervisor for the National Nuclear Security Administration's Counter-Terrorism Operations Support Team.
"Currently several terrorist organizations are attempting to get radiological material for a radiological dispersal device, or dirty bomb. Others are actually trying to acquire a stolen nuclear weapon," he said.
While a so-called dirty bomb wouldn't erupt into a nuclear chain reaction, explosives could scatter radioactive material over a widespread area, requiring years to clean it up to make it accessible again.
Another fear is that terrorists in possession of special nuclear materials could detonate a device that exposes people to harmful radition that could kill or severely injure them, he said.
SUITING UP
As Richardson spoke Wednesday, a group from a class of more than 80 first responders from out-of-state agencies and the U.S. military headed out with their yellow booties and hand-held detectors to find radioactive sources hidden in buildings and vehicles along T-1's Main Street.
"This training is important because the next biggest threat across the country is expected to be an explosive device, probably laced with radioactive material," he said.
After the Sept. 11, 2001, terrorist attacks on New York's World Trade Center and the Pentagon, the T-1 training facility was redesigned to include a simulated airport with planes and trucks, a train station with a locomotive, a railroad tunnel and debris field from an airliner crash.
Students who took last week's courses like Troy Williams, an investigator with North Carolina's Orange County Sheriff's Office, see a trend evolving.
"We're leaning more towards this radiation training only because, including myself, we've never had any, zero," he said. "Before I came to this class, I had no idea what a Geiger counter looked like, or … how to read it, adjust it or anything."
He said his local area includes hospitals and the University of North Carolina, which has a research reactor so potential incidents involving radioactive materials are "of great concern if somebody wanted to do nefarious things with that stuff."
"For us, it was kind of light-bulb moment," Williams said. "We always train for active shooters. We always train for the flu epidemic and things of that nature. I'm getting ready to cycle all 20 of our members through this same training."
Gerry Tarver, a firefighter and hazardous materials technician from Tulsa, Oklahoma, said counterterrorism training that focuses on radioactive devices "means the world to me."
"Knowing what I'm going to do before I get there, having a game plan, having the foundation of skills helps me a lot as far as my confidence and to being able to remediate the situation," he said.
"You know terrorism is a hot-button issue right now," Tarver said. "For everyone to come together and try to get some training … so that we can all be aware of what's going on and kind of have an idea of what we may be facing fighting the fight of terrorism, I think is awesome."
Contact Keith Rogers at krogers@reviewjournal.com or 702-383-0308. Find @KeithRogers2 on Twitter.