Foreign policy experts debate US counterterrorism in Las Vegas
December 11, 2017 - 9:40 pm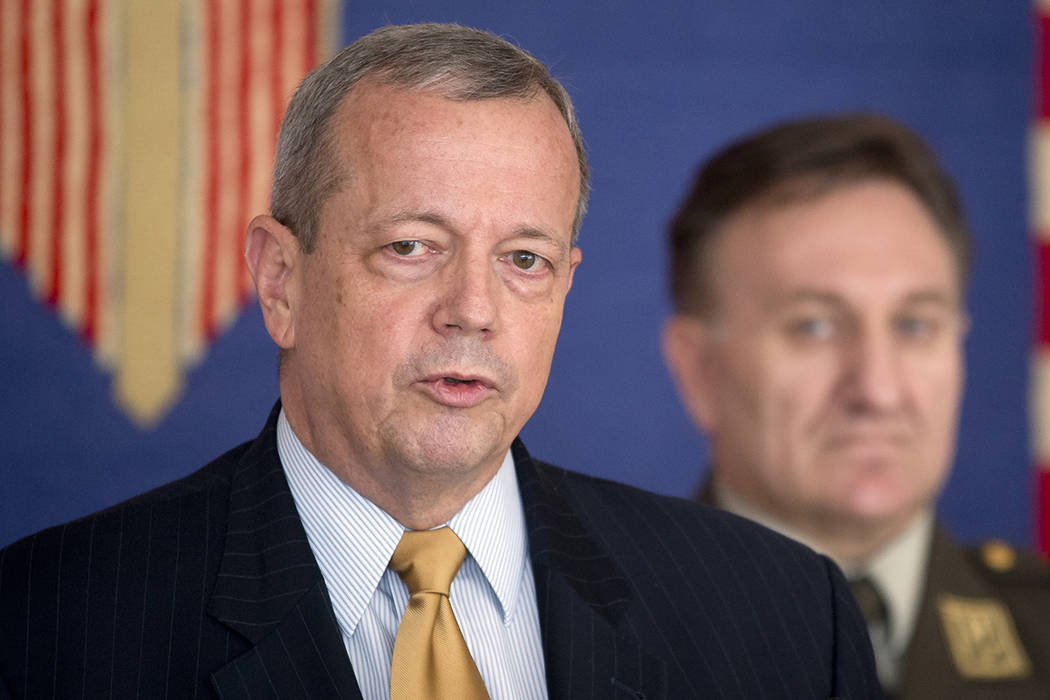 A panel of foreign policy experts clashed Monday in Las Vegas over how successful the United States has been at curbing domestic terrorist attacks since 9/11.
"It's very clear our wars post-9/11 to protect ourselves from terrorism have ultimately not succeeded," said Michael Desch, director of the International Security Center at the University of Notre Dame.
Brookings Institution President John Allen, a retired U.S. Marine Corps four-star general, countered that there's a strong linkage between intelligence and security forces overseas preventing terrorist attacks targeting Americans.
The threat of Russian aggression, military spending and counterterrorism were among other topics a panel of foreign policy experts hashed out Monday at UNLV's Greenspun School of Public Affairs.
The debate was one in a series of foreign policy debates sponsored by the Brookings Institution, the Charles Koch Institute and Politico, this installment focused on the U.S. military's changing role. Politico chief international affairs columnist Susan Glasser moderated the debate.
Lone wolf attacks on soft targets, encouraged by Islamic State recruitment efforts, continue to be one of the biggest challenges facing counterterrorism, Allen said.
"That's the individual that's the most challenging for us," Allen said.
Desch said he doesn't think having troops overseas necessarily prevents terrorist attacks here.
The panel members agreed that a focus on counterterrorism following 9/11 and the wars in Iraq and Afghanistan drew attention away from Russia.
"It is hard to imagine Russia being a benign state," said Brookings Institution nonresident senior fellow Mara Karlin, a professor at the Johns Hopkins School of Advanced International Studies and former Defense Department policy director.
"I wouldn't say we took our eye off the ball, but we were certainly occupied elsewhere," Allen added.
Desch contends the United States is "addicted to primacy and running the world."
Karlin said, "We like unfair advantages and we like fighting away games."
Allen continues to see the United States' role as a "transformational power" in the world, he said.
Conceding "spheres of influence to other rising powers" will make the world and the United States less safe, Allen contended.
Notre Dame political science professor Eugene Gholz contended the United States can be altruistic and help allies around the world without being militarily aligned with a number of different countries.
"We could do better with a different posture," Gholz said.
Contact Jamie Munks at jmunks@reviewjournal.com or 702-383-0340. Follow @JamieMunksRJ on Twitter.